THE FUN
2012 Fellowship in the Social Practice of Nightlife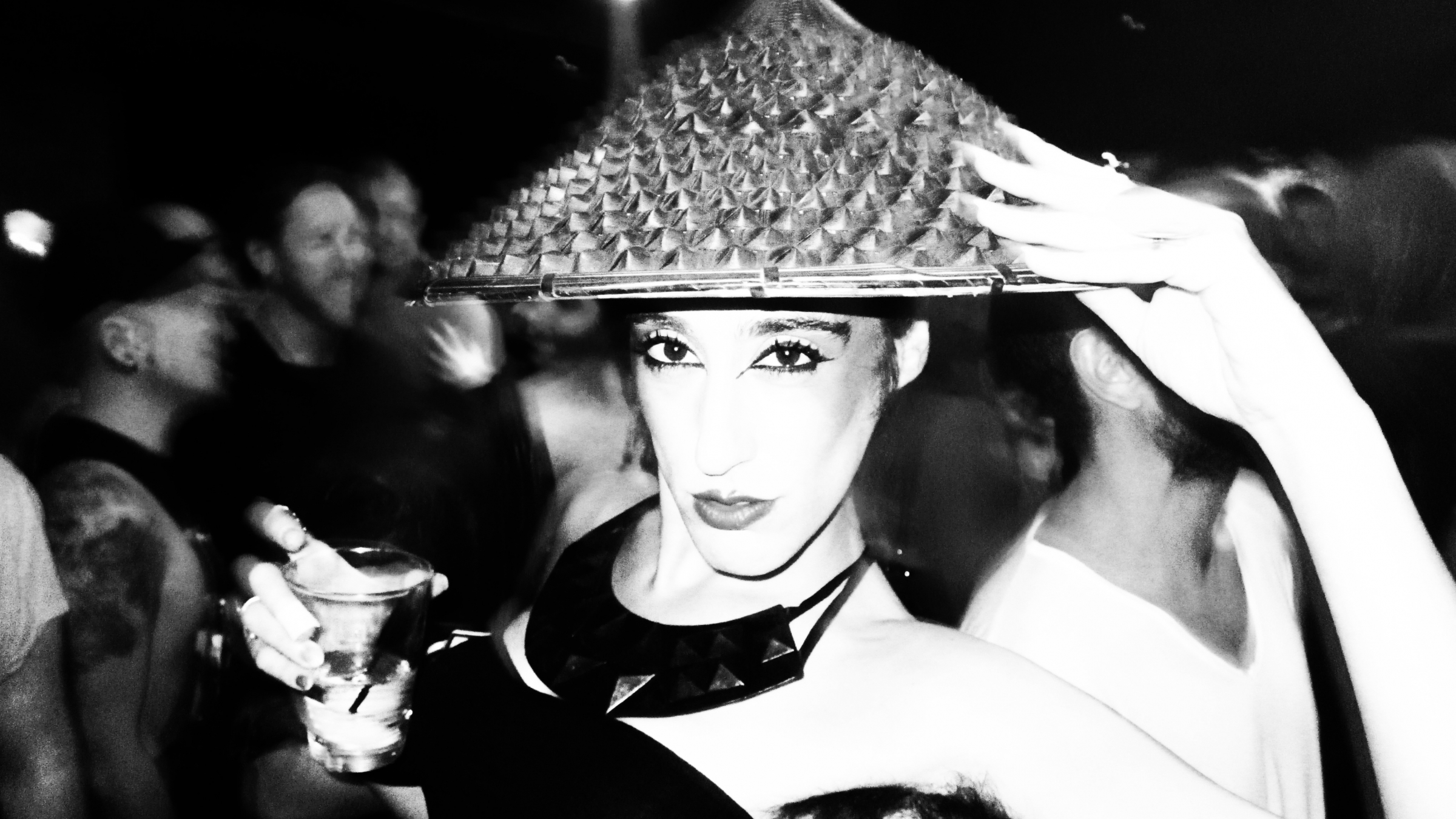 In recognition of New York nightlife's vital contribution to the city's creative community and its artistic pursuits, the Museum of Arts and Design presents the THE FUN fellowship. THE FUN fellowship annually provides four artists or artist collaboratives with financial and logistical support to strengthen and advance their endeavors in this undervalued social practice.
Now in it's second year, THE FUN fellowship 2012 recipients are Ladyfag, FCKNLZ, CHERYL, and Babycastles.
From the beginnings of the modern era, nightclubs of fin-de-siecle Paris, the cabarets of post WWI Berlin, all the way to the dance clubs of London and New York in the 80s and 90s, nightlife has been a centerplace for artists to germinate new strains of creativity and spawn fresh artistic collaborations. These environments serve as spaces for individuals of different social, economic and cultural backgrounds to exchange ideas and experiences, spurring the development of new artistic disciplines and approaches.
In today's NYC, artists working in this social practice find themselves increasingly challenged in their search for logistical and financial support. MAD is proud to support these unique artists, and to thus ensure that New York City nightlife retains its historical vibrancy.
THE FUN is organized by Jake Yuzna, Manager of Public Programs and Tracy Candido, Program Associate
The Artists and their Projects
FCKNLZ
FCKNLZ, a beauty and lifestyle artist collective specializing in mistakes, will present a theatrical re-staging of club kid appearances on TV talk shows from the early 1990's.  Using original footage from shows such as Donahue, Geraldo, and Jenny Jones ("So what exactly is a clubkid?") as their source material, FCKNLZ will rework the transcripts into a 30 minute performance, casting actors as the host, club kids, and some audience members.  Their new version will be filmed in front of a live audience at MAD, evoking the historical "golden age" of New York nightlife, while also examining how nightlife is portrayed in the media.
CHERYL
Presenting a series of mobile dance parties this summer, the artist collaborative CHERYL will use social media and other platforms to encourage public revelers to follow their location in NYC as they hop from spot to spot in their party van, capitalizing on long lines and crowds at existing gatherings as well as instigating their own spontaneous events city-wide.  THE FUN will enable CHERYL, a four-member, semi-anonymous, often cat-masked artist collective reveling in the joyous power of dance-induced psychosis/euphoria, to participate in non-traditional outdoor party spaces.
Ladyfag
Through the constructions of new models for the nightclub experience, Ladyfag will invite groups of individuals from the nightlife community to participate in a "Dayclub."  The "Dayclub" will include events that are visible but not accessible to the general public, giving them the opportunity to observe nightlife culture out of the misconstrued context of hedonism, proposing the cultural value of nightlife as an artistic medium of its own, shaping the fabric of various creative outlets, and challenging the notion of what nightclubs truly are.   At other times, the "Dayclub" may be fully open for the public to enter to create and enjoy the energy and experience within it.
Babycastles
Exploring innovation in interactive media and human interaction, the collective Babycastles will host a weekend of video game controller hacking workshops (one button games, hardware hacking, and arcade cabinet design and construction) at MAD, in collaboration with Keita Takahashi, game designer at Katamari Damacy in Japan.  These workshops will culminate in a fantastical nightlife playground party involving highly physical arcade games, such as QWOP the Screen and Space Cruiser for the Planetarium, in the museum.  THE FUN will help Babycastles continue to explore innovation and fun with independent arcades.
Events