Film Series | Breaking Form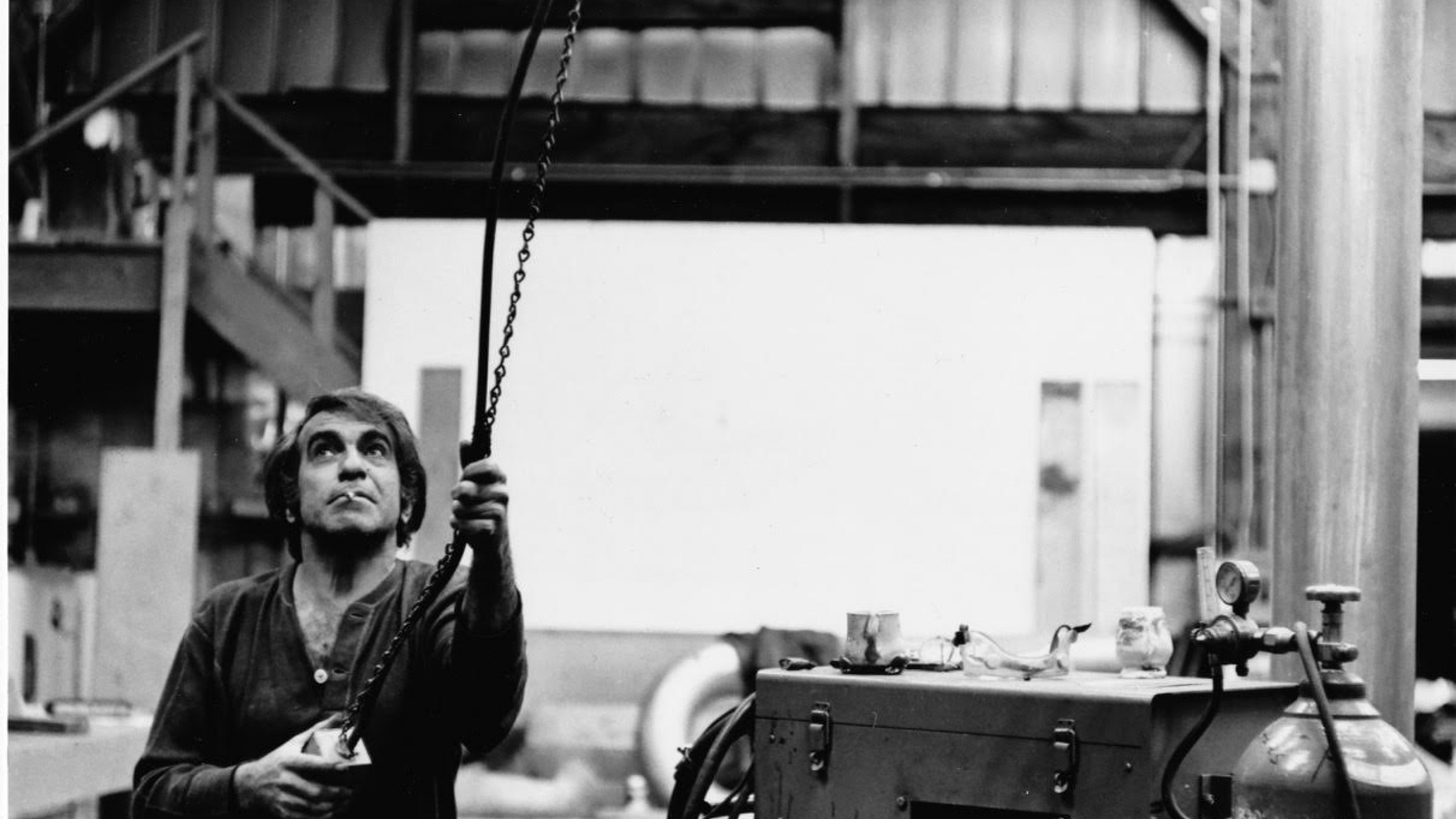 MAD is pleased to present Breaking Form, a cinema series focused on the artist Peter Voulkos and his student Theresa Hak Kyung Cha. Known mainly for his large-scale ceramic sculptures, Voulkos was a highly influential artist, whose many interests and talents took him from an unrealized career as a flamenco guitarist to a prominent professorship at UC Berkeley in the 1970s. A supplement to the exhibition Voulkos: The Breakthrough Years, Breaking Form showcases short films that highlight Voulkos as a ceramist, sculptor, and teacher alongside the film works of Cha.
The first part of this series, Peter Voulkos Working, presents films about Voulkos' process and artistic drive, captured by film editor Susan Fanshel and the artist's widow, Ann Voulkos. The films provide an intimate look at his work, capturing the energy and expressiveness of Voulkos as a person. The second part, The Films of Theresa Hak Kyung Cha, presents video works made in the mid- to late 1970s by Cha, a student of Voulkos at UC Berkeley and a pioneer of feminist conceptual art practice. A Korean-born multidisciplinary artist and writer, Cha produced works in writing, print, film, and video, as well as a multitude of performances, before her tragic death in 1982.
These programs represent two drastically different artists. While the films in Peter Voulkos Working present a concrete and refined artistic process, Cha's films are abstract, theoretical, and psychoanalytical. And yet there are connective and complementary threads: Cha's work can be interpreted as a conceptual response to Voulkos' concrete expressionism.
Breaking Form is co-curated by Carson Parish, Audio-Visual Coordinator and Film Programmer, and Barbara Paris Gifford, Assistant Curator, in conjunction with the exhibition Voulkos: The Breakthrough Years at the Museum of Arts and Design.
Events