The Films of Theresa Hak Kyung Cha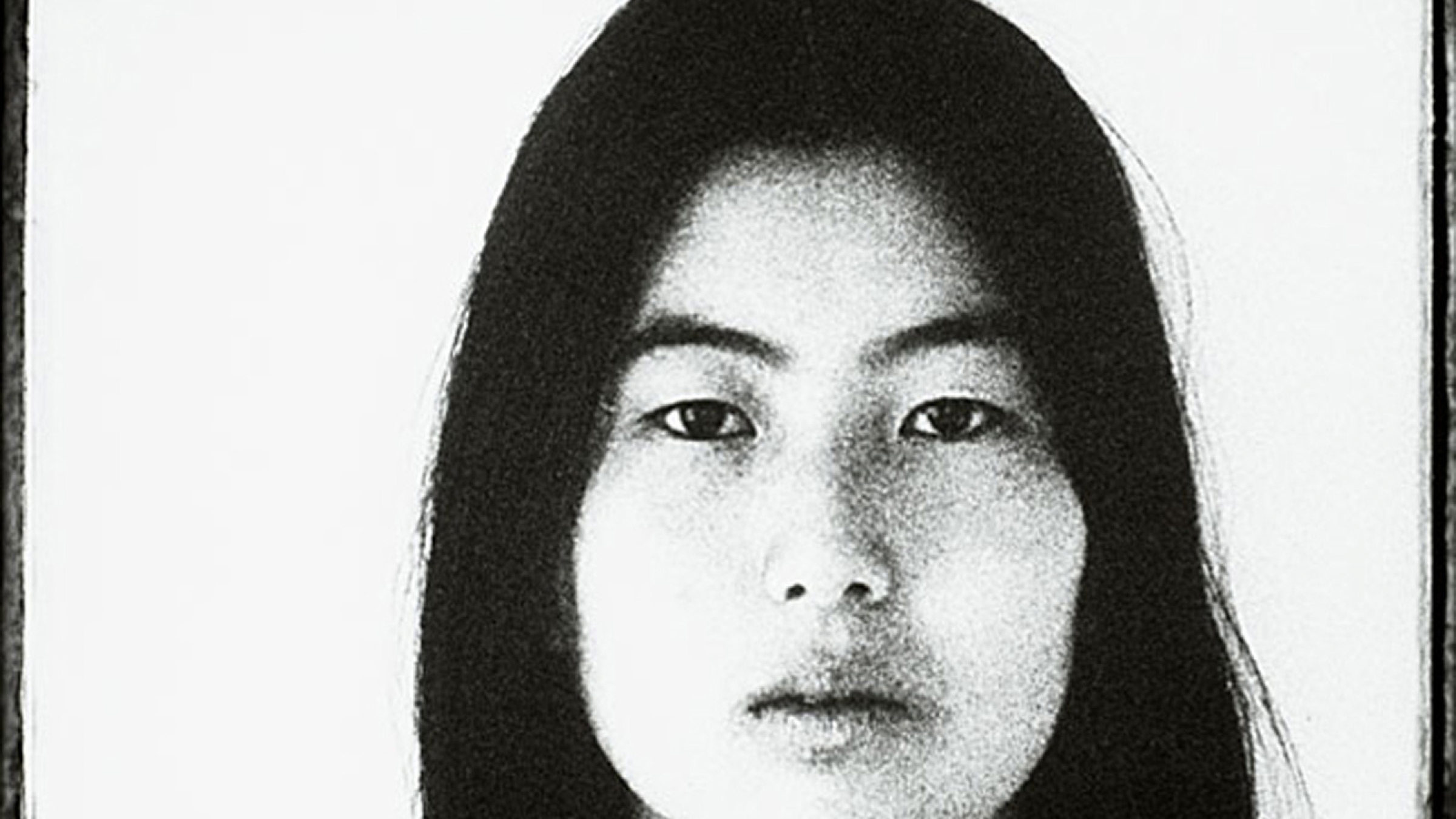 "Secret Spill" (1974, 27 min, Digital Video)
"Mouth to Mouth" (1975, 8 min, Digital Video)
"Permutations" (1976, 10 min, 16mm film transferred to Digital Video)
"Vidéoème" (1976, 3 min, Digital Video)
"Re Dis Appearing" (1977, 3 min, Digital Video)
"White Dust from Mongolia" (Unfinished film, 1980, 30 min, 16mm film transferred to Digital Video)
Please note: Cha's videos were intended to be viewed on CRT television monitors, not in a theatrical setting. These works will be projected, and therefore deviate from the artist's original vision.
In her highly theoretical and poetic film works, Cha uses performance, speech, and text to explore interactions of language, meaning, and memory. Much of Cha's work balances a rigorous analytical approach with a spiritual evocation of transformation and suffering. Themes of displacement and rupture are articulated in forms derived from professors Cha studied with, including Peter Voulkos, James Melchert, Christian Metz, Raymond Bellour, and Thierry Kuntzel. Drawing on sources as diverse as concrete poetry, Korean cultural traditions, and conceptual art, Cha crafted a distinctive voice that has informed many contemporary artistic practices.
Cha's "Secret Spill" documents a performance and installation in which tension derives from the ruptures between what is heard, what is seen, and what is unseen. In "Mouth to Mouth," English and Korean words appear on the screen; a mouth forms the shape of an "O," then opens and closes. Is this the beginning of language? Cha isolates and repeats a simple, physical act so that it becomes primal and riveting. In the structuralist work "Permutations," Cha's sister is the subject, and the artist herself appears in a single frame. "Vidéoème," a meditation on speech and language, juxtaposes English and French words to form new relationships and meanings. In "Re Dis Appearing," the artist speaks a word, which is quickly echoed in French, so that the words are barely comprehensible. Simple images—a bowl, a photograph of the ocean—appear and disappear.
Cha's "White Dust from Mongolia" is a project that includes a film and artist's book, though neither was completed. The footage features shots of Seoul, rooftops, a women's university, the Secret Palace, and a hotel fire. The scenarios suggest that the artist intended to edit the footage shot in Korea, then add images and text.
"Secret Spill," "Mouth to Mouth," "Permutations," "Vidéoème," and "Re Dis Appearing" courtesy of Electronic Arts Intermix. "White Dust from Mongolia" (Unfinished Work) courtesy of University of California, Berkeley Art Museum and Pacific Film Archive; gift of the Theresa Hak Kyung Cha Memorial Foundation.
About Theresa Hak Kyung Cha
Theresa Hak Kyung Cha was born in 1951 in Pusan, South Korea. From the mid-1970s until her death at age 31 in 1982, she created a rich body of conceptual art that explored displacement and loss. Cha's works included artist's books, mail art, performance, audio, video, film, and installation. Although grounded in French psychoanalytic film theory, her art is also informed by far-ranging cultural and symbolic references, from shamanism to Confucianism and Catholicism. Her collage-like book Dictée, published posthumously in 1982, is recognized as an influential investigation of identity in the context of history, ethnicity, and gender.
Cha's exploration of exile and dislocation in her art is informed by her own history. Uprooted during the Korean War, her family immigrated to America in 1962, moving first to Hawaii and then to San Francisco. After years in the Bay Area and time in Europe, Cha moved to New York City in 1980. As an editor and writer at Tanam Press, she produced two well-known works, Dictée (1982) and Apparatus (1980), an important anthology of essays on the cinematic apparatus.
Over a 10-year period in the 1970s, she received four degrees from the University of California, Berkeley: a BA in Comparative Literature, a BA in Art, an MA in Art, and an MFA in Art. In 1976 she studied at the Centre d'Études Américaine du Cinéma in Paris.