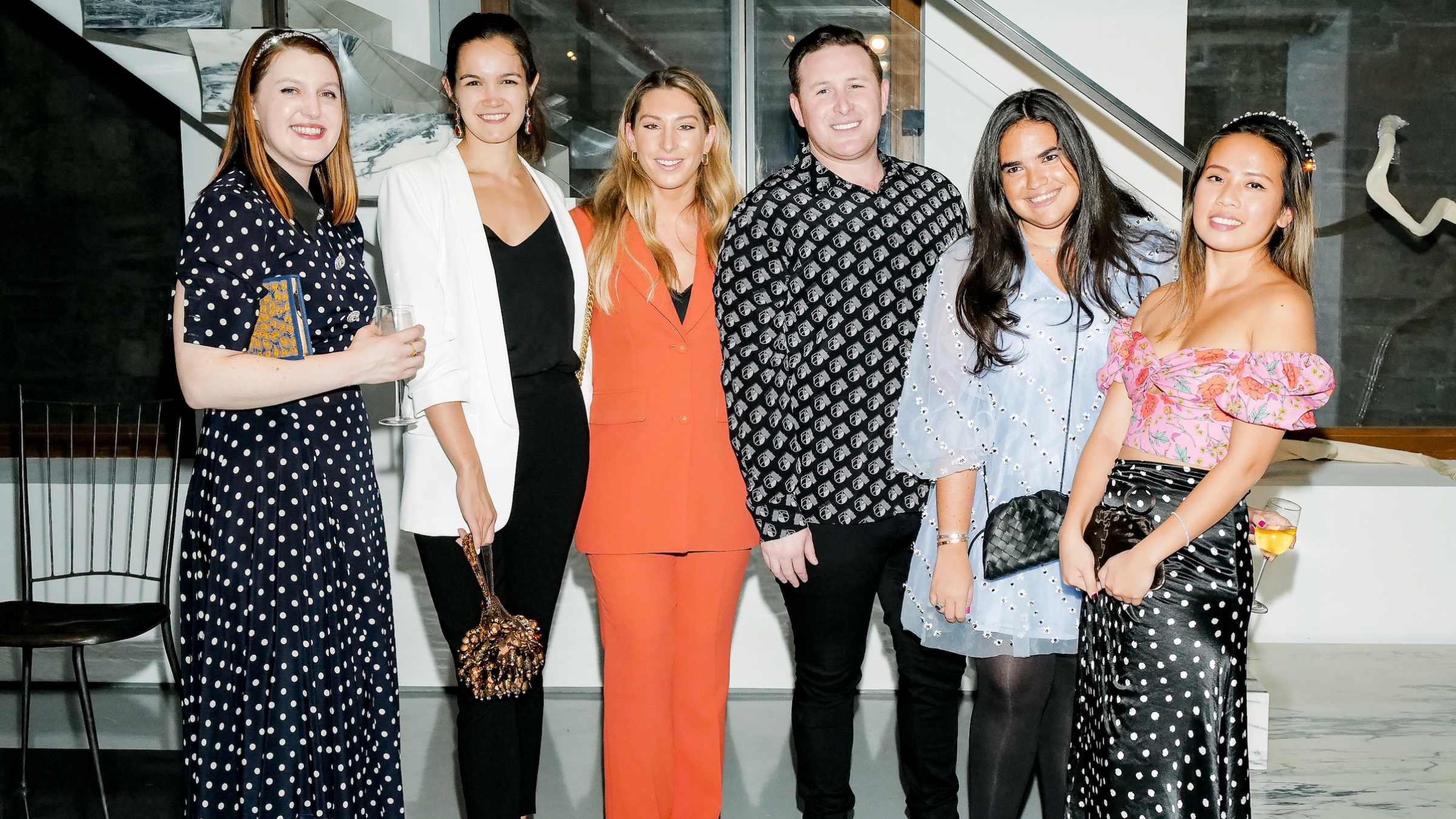 Mad Luminaries is a gathering of thought leaders ages 21-45 who share a commitment to MAD, and to inspiring others to advocate for the future of art, design, and craft.
Luminary ( noun): A person who inspires or influences others, especially one prominent in a particular sphere.
This prominent, knowledgeable, and passionate group help MAD provide a platform for new, undiscovered, and underrepresented artists. Through MAD Luminaries, young art enthusiasts connect with artists of our time, prominent collectors, and leading figures in the art world. They interact with artists newly discovered by MAD—often before the artist is known to general audiences.
LUMINARIES Committee
This steering committee is a collective of 10-15, highly engaged loyalists who, with the Co-Chairs, form the leadership of the Luminaries. They meet quarterly to consult on the curated calendar of programs and events, to share ideas about up-and-coming artists, and to consider future opportunities for MAD Luminaries to support the NYC arts community. Committee Annual Fund Commitment: $1,500.
LUMINARIES Member
Members are interested in and inspired by contemporary and studio art. MAD Luminaries enjoy insider access to special programming and a dedicated calendar of events designed for Member interests. Each season, Luminaries gain valuable insight into the Museum's special exhibitions through a series of curator-led private viewings and gallery talks especially for Members. Plus, through MAD, Luminaries have access to MAD galas, receptions at the homes of private collectors, and leading art shows and fairs. Members Annual Fund Commitment: $300 Individual / $500 Dual.
Contact
Join artists, arts lovers, and collectors online!