Workshops | Weaving to Heal
With Cynthia Alberto and Weaving Hand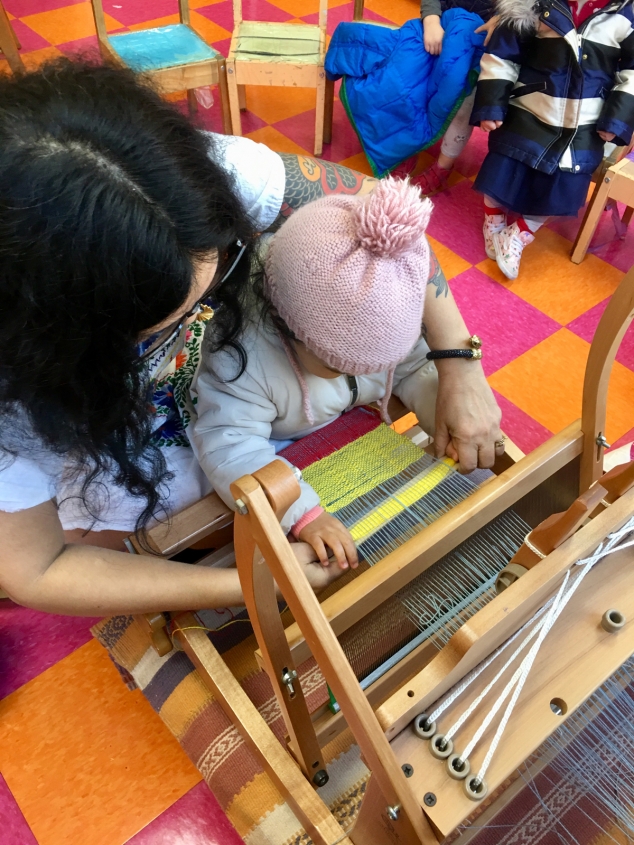 Program Details
Saturday, June 23, 2018 - 1:00 pm to 3:00 pm
$25 general / $15 members and students
6th floor at MAD
Saturday, June 23, 2018 - 1:00 pm
Program Description
One of the oldest surviving crafts, weaving has been used by cultures throughout the world as a means of survival, expression, and healing. This introductory workshop explores weaving as a powerful creative tool for healing and self-discovery, transforming MAD's sixth floor into a safe space in which to address our physical ailments, traumas, anxieties, and struggles. Emphasis will be placed on the ways in which color, texture, pattern, and process combine to express our memories and initiate healing.
Participants are encouraged to bring items within the realm of textiles (old shirts, letters, mementos, etc.) to be cut and woven. The class will utilize the modern backstrap loom.
About the Instructor
An artist, designer, and founder of the Brooklyn-based healing arts studio Weaving Hand, Cynthia Alberto seeks to bridge traditional and contemporary weaving techniques, drawing inspiration from ancient communities of Europe, Asia, Latin America, and Africa. Her artwork, performances, and public weaving projects honor traditional and artisanal techniques while also incorporating unconventional materials and a zero-waste philosophy. Throughout her artwork and teaching, Alberto continuously explores the many intersections between weaving and healing, as well as craft and sustainability.