Virtual K-12 Educators Open House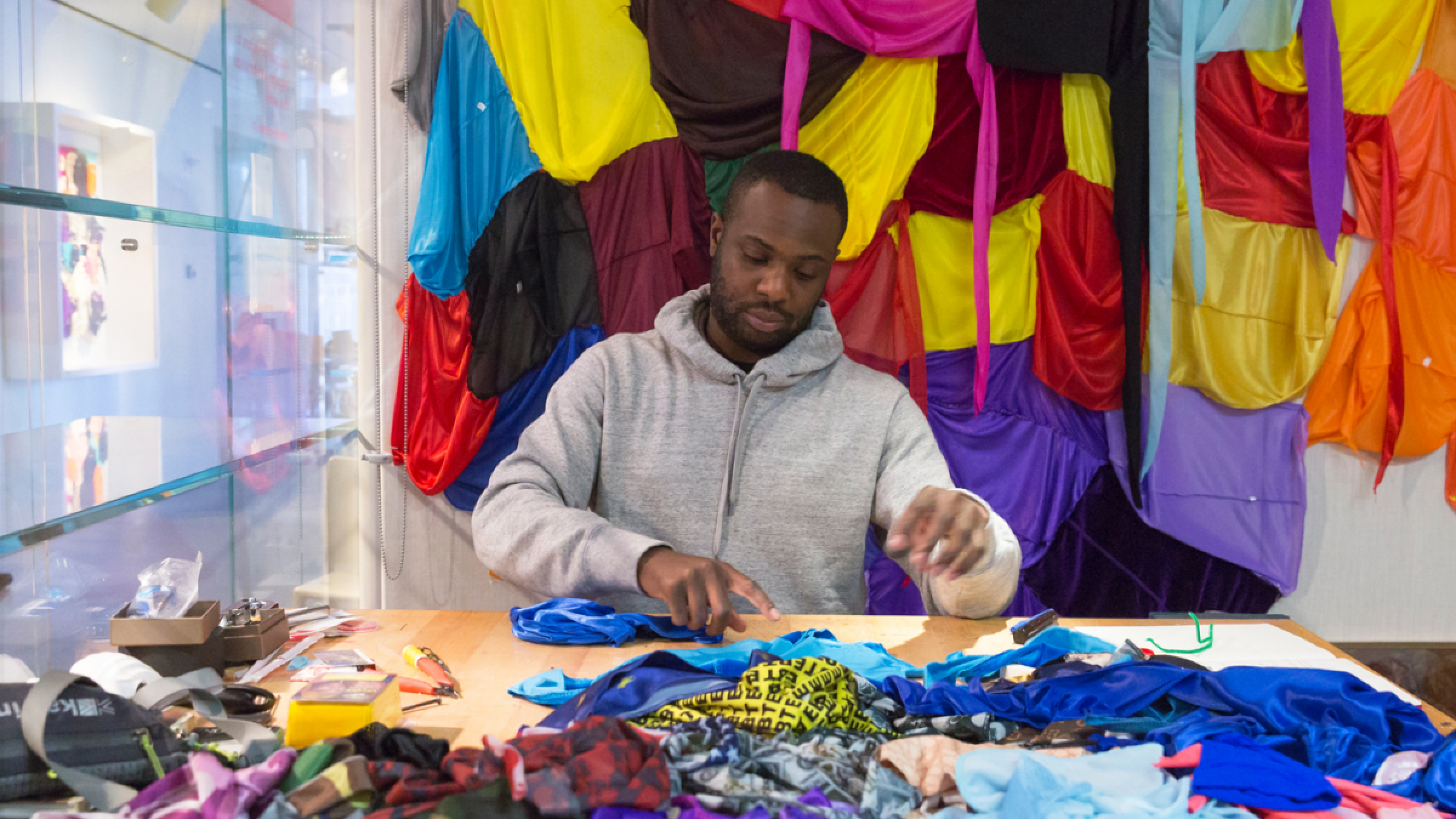 Join MAD Education staff and 2019 Artist Fellow Anthony Akinbola to learn how you can bring the Museum's virtual school programs into your classroom in 2021! This hour-long program begins with an overview of digital school and teacher programs, followed by an exclusive artist-led virtual tour of Akinbola's installation, Local Import. Discover Digital MADlab programs for K-12 students (free for Title 1 schools), upcoming CTLE credit opportunities, and downloadable teacher resources at this event just for educators. Attendees will receive one complimentary ticket to a Digital Drop-in program of their choice.
About the Artist
A first-generation American of Nigerian origin, Anthony Akinbola's layered and multifaceted compositions celebrate and reconcile the cultures that compose his identity. During his residency at MAD, Akinbola continued his exploration of the use of durags—fiber scarves used in the maintenance of black hair—as both a material for art-making and a commentary on larger issues of identity, respectability, and commodification of African American culture.
In 2018, Akinbola created a monumental wall collage for the Queens Museum and his work has been included in group exhibitions at Denny Dimin Gallery, New Image Art Gallery, Bronx River Art Center, Miranda Kuo Gallery, and The Verbeke Foundation in Belgium. Akinbola received a BA in communications and media from SUNY Purchase College.
Listen
The 2020 MAD teen summer interns interview the Museum's 2019 Artist Fellow Anthony Akinbola for a podcast about his art's underlying purposes and his creative processes, including the use of durags as found materials. The producers of this MAD Teens' Podcast are Kody Cheung, William French, Davis Luengthada, and Eleni Tsevis.