Teens | TEEN NIGHT: New Territories
a total teen takeover in celebration of MAD's newest exhibition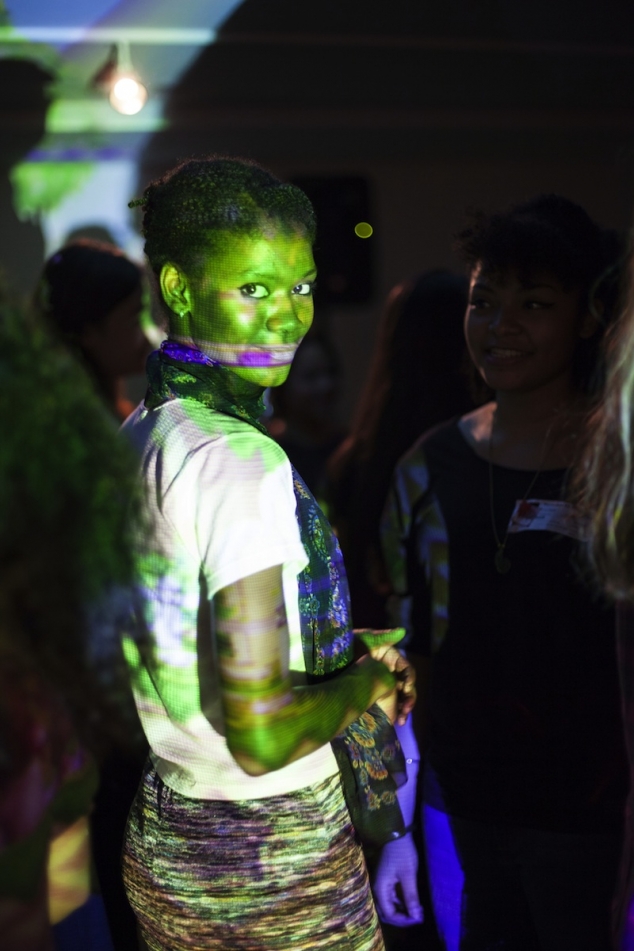 a participant at previous Teen Night event
a participant at previous Teen Night event
click image to enlarge
hands-on activities

hands-on activities

click image to enlarge

artwork by Cubotoy, Angello Garcia Bassi

artwork by Cubotoy, Angello Garcia Bassi

click image to enlarge

students explore the galleries, photo by Gulshan Kirat

students explore the galleries, photo by Gulshan Kirat

click image to enlarge

in the Artist Studios with Ricardo Cid

in the Artist Studios with Ricardo Cid

click image to enlarge

teen night dance party!

teen night dance party!

click image to enlarge

student exploring the galleries

student exploring the galleries

click image to enlarge
Program Details
Friday, November 21, 2014 - 4:30 pm to 8:30 pm
Free for students age 13 - 19 with ID
Throughout MAD
Friday, November 21, 2014 - 4:30 pm
Program Description
Grab your friends and come for an evening of live music, gallery conversations, art making, snacks and other hands-on activities. Explore the possibilities of making in today's globalized society, a phenomenon that has highlighted the intersections of arts, design, and craft. Hosted in collaboration by MAD's Teen Trustees and the Museum Teen Summit, TEEN NIGHT is the museum's biggest youth event of the year.
TEEN NIGHT celebrates MAD's newest exhibition New Territories: Laboratories for Design, Craft and Art in Latin America. New Territories explores the collaborations between small manufacturing operations and craftspersons, artists, and designers, and demonstrates how the resulting work addresses not only the issues of commodification and production, but also of urbanization, displacement and sustainability. The exhibition includes installations, art toys, chairs and objects, hair braiding, photography, videos and more.
Activities:
Buddy up and participate in a Snapchat scavenger hunt to explore the galleries. Prizes will be awarded to five victorious teams.
Join other students and young art enthusiasts to spend 30 minutes contemplating a single artwork though close observation and deep discussion. Two sessions are available at 5 and 5:30pm.
Join Lowery Stokes Sims in the curatorial lab on the sixth floor at 6pm for "Story Time with the Curator", an opportunity to go behind the scenes of New Territories. Hear directly from Lowery about the process of bringing the exhibition together, stories from her trips, and her incredible career in the arts.
Create your own 3D paper figure and participate in a collaborative work of stop-motion animation, inspired by the work of Chilean designer Cubotoy. The resulting short film will be based on the artist's adventures in NYC. 
Meet featured artist m holloway burgess, who designs and creates interactive installations, including fonts. m's current project addresses the historic and contemporary significance of DUENDE, the concept of the physical or emotional response to art or music. 
Powerful, amazing, awe-inspiring teen poets from Urban Word will perform at 7pm, just for this audience of their creative peers. 
Epic dance party with award-winning Abby the Dj (aka) DJ Kakez! Abby the DJ is a teenager from Brooklyn, NY who started at the age of 6. She enjoys many art forms, but for TEEN NIGHT will showcase pop and hip hop.
Refreshments generously donated by Whole Foods Market, raffle, button-making, fun!
RSVP on facebook here.