Workshops | Shibori Dyeing with Indigo
Led by Barrie Cohen of Beezie Textiles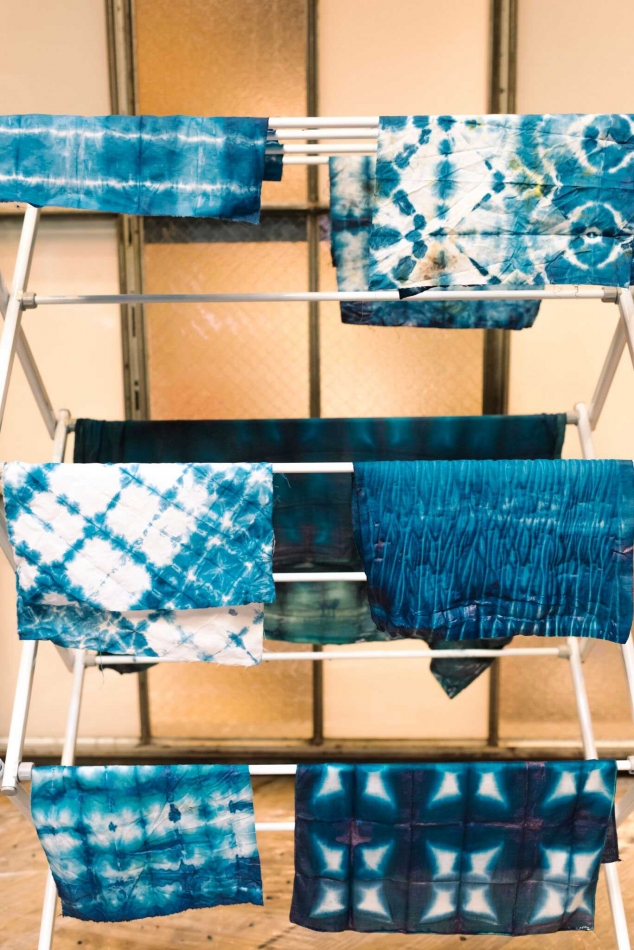 ShiboriIndigo
click image to enlarge
ShiboriIndigo

click image to enlarge

Barrie Cohen of Beezie Textiles

click image to enlarge
Program Details
Saturday, April 8, 2017 - 12:00 pm to 4:00 pm
SOLD OUT
6th floor - classroom, MAD
Saturday, April 8, 2017 - 12:00 pm
Program Description
Join textile artist Barrie Cohen of Beezie Textiles for an afternoon learning the traditional Japanese art of Shibori tie-dyeing with indigo, inspired by MAD's current exhibition Counter-Couture: Handmade Fashion in an American Counterculture.
Beginning at noon, the public is invited to observe and ask questions as Cohen demonstrates the preparation of an indigo dye-vat to be used during the following workshop.
From 1:00 to 4:00 pm, guests enrolled in the workshop will work alongside Cohen to learn popular Shibori techniques for creating beautiful tie-dyed patterns. Attendees may bring simple white textiles and garments of their own, or they can use fabric provided by Beezie Textiles. At the end of the workshop, attendees will walk away with an item they have dyed themselves, as well as a worksheet providing useful resources for future projects.
About Barrie Cohen / Beezie Textiles
Originally from New York, Barrie Cohen spent several years traveling and working on organic vegetable farms. During that time, she began studying different uses for plants, dabbling in making her own herbal remedies and dyes for her old white clothes. When she moved back to New York, she continued exploring color: gathering flowers from local markets and foraging while hiking on weekends. Repurposing fabrics as much as she can, Cohen spends most of her time playing with natural color and sewing fabric together.