Person Place Thing with Paula Scher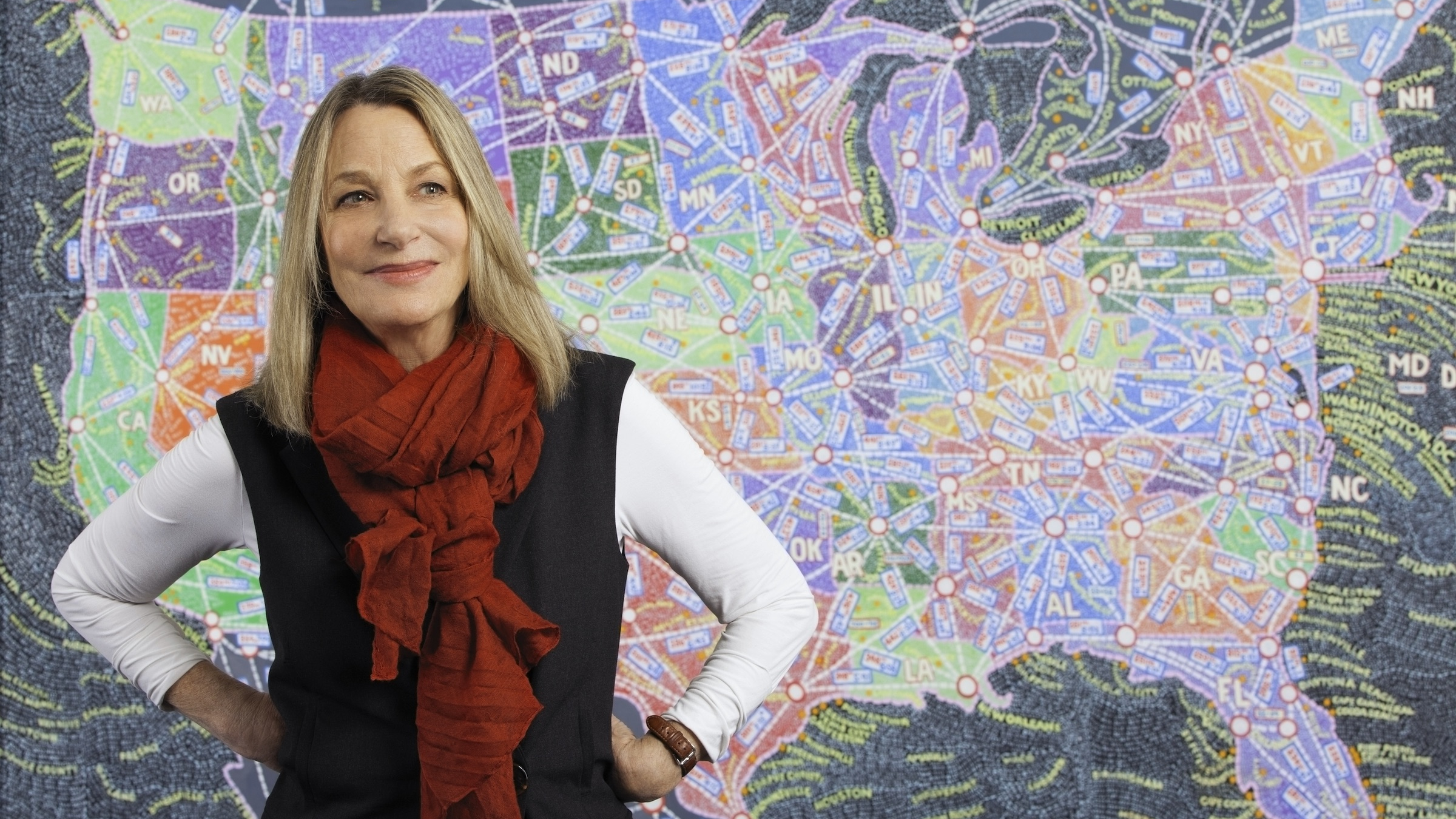 One of the most acclaimed graphic designers in the world, Paula Scher joins Person Place Thing host Randy Cohen for a live recording of his popular public radio interview show and podcast in The Theater at MAD. Scher has been a principal in the New York office of the distinguished international design consultancy Pentagram since 1991, where she has designed identity and branding systems, environmental graphics, packaging and publications for a wide range of leading clients.
During the course of her career Scher has been the recipient of hundreds of industry honors and awards; she is a recipient of the National Design Award for Communication Design, the AIGA medal and the Chrysler Award for Innovation in Design, among others. Scher has served on the Public Design Commission of the City of New York from 2006-2015. She is an established artist exhibiting worldwide, and her designs are in the permanent collection of the Museum of Modern Art, Cooper Hewitt, National Design Museum, the Library of Congress, the Victoria and Albert Museum, and other institutions.