The Mood Mosaic: Shorts Program Curated by Jodie Mack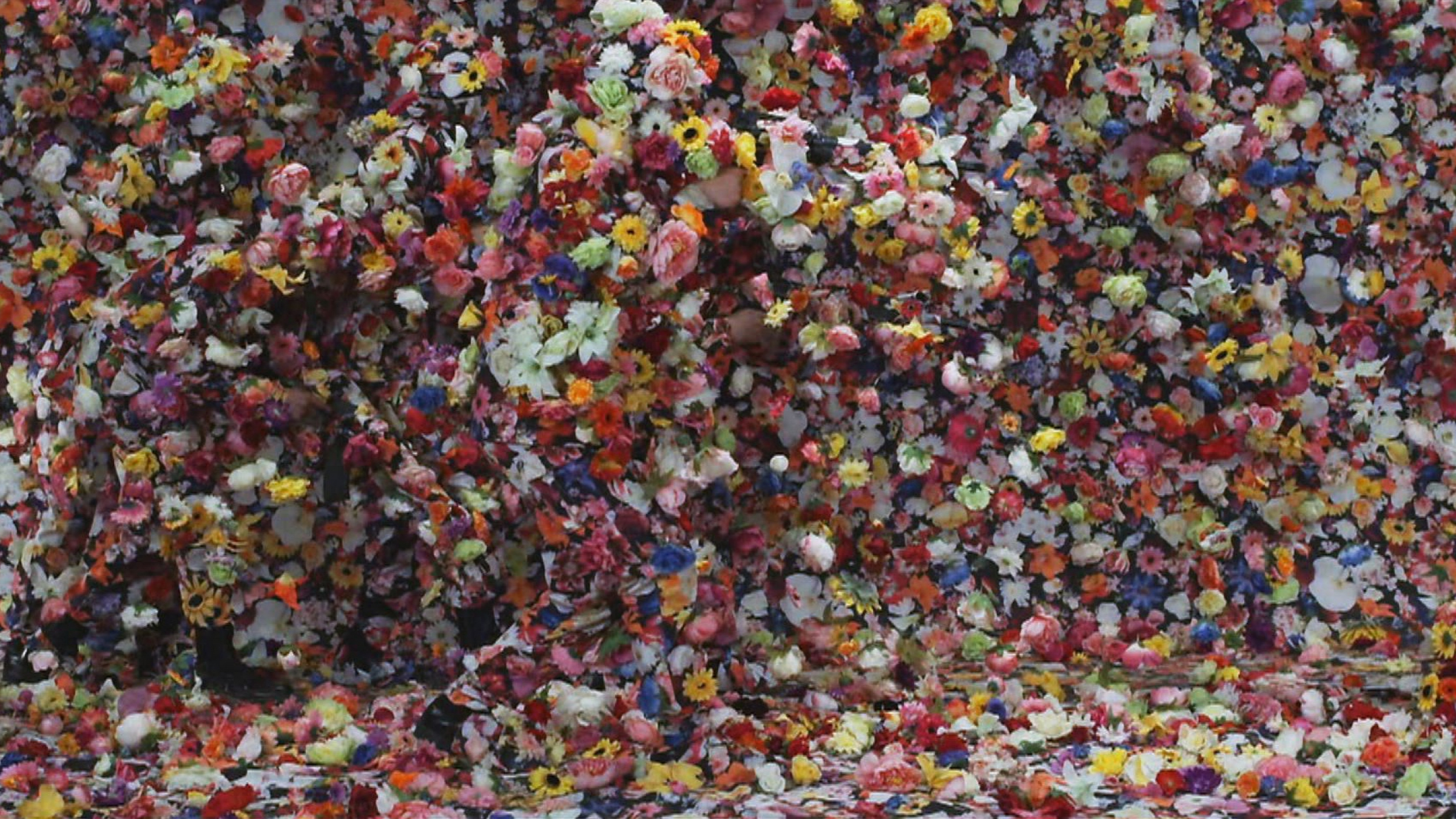 60 min
"24 Frames per Second" (Shirley Clarke, 1977, 3 min, 16mm)
"Film Number 15 (Untitled Animation of Seminole Patchwork)" (Harry Smith, c. 1965–66, 10 min, 16mm; preserved by Anthology Film Archives)
"Angel Soldier" (Yongbaek Lee, 2011, 23 min, Digital Video)
"Spiraalmotief" (Marteen Visser, 1987, 3 min, 35mm)
"Puce Moment" (Kenneth Anger, 1949, 6.5 min, 16mm)
"Match Your Mood" (Westinghouse Productions, 1970s, 6.5 min, 16mm on Digital Video)
Objects and collections take center stage in this program of short films, which presents a parade of motifs ranging from the ornamental to the lexical. Floral figures question the contemporary artist's role as saint or fighter; decorative appliance panels foreshadow jewel-tone iMacs; modular tiles take on lives of their own in complex "motion dances." Curated by Jodie Mack, an artist and filmmaker featured in Surface/Depth: The Decorative After Miriam Schapiro, this program carries out many of the concerns within that exhibition, questioning hierarchies of material capital and navigating the personal and political boundaries of the pattern.
"24 Frames per Second" courtesy Wisconsin Center for Film and Theater Research at the University of Wisconsin–Madison.
"Film Number 15 (Untitled Animation of Seminole Patchwork)" courtesy Anthology Film Archives.
"Angel Soldier" courtesy Yongbaek Lee.
"Spiraalmotief" courtesy EYE.
"Puce Moment" courtesy Canyon Cinema.
"Match Your Mood" courtesy Jodie Mack.
About the Curator
Jodie Mack is an experimental animator who received her MFA in Film, Video, and New Media from the School of the Art Institute of Chicago. Combining the formal techniques and structures of abstract/absolute animation with those of cinematic genres, her handmade films use collage to explore the relationship between graphic cinema and storytelling, the tension between form and meaning.
Mack's 16mm films have been screened at a variety of venues, including the Ann Arbor Film Festival, the Edinburgh International Film Festival, Images Festival, Projections at the New York Film Festival, and the Vienna International Film Festival. She has presented solo programs internationally at institutions including the 25 FPS Festival, Anthology Film Archives, the BFI London Film Festival, the Harvard Film Archive, REDCAT, and the International Film Festival Rotterdam. Her work has been featured in publications like Artforum, Cinema Scope, Senses of Cinema, and the New York Times. An Associate Professor of Animation at Dartmouth College, where she co-organizes the experimental media series EYEWASH, Mack is a 2017–2018 Film Study Center Fellow/Roberta and David Logie Fellow at the Radcliffe Institute for Advanced Study at Harvard University.
$10 general
$5 members and students