Members | Member Walkthrough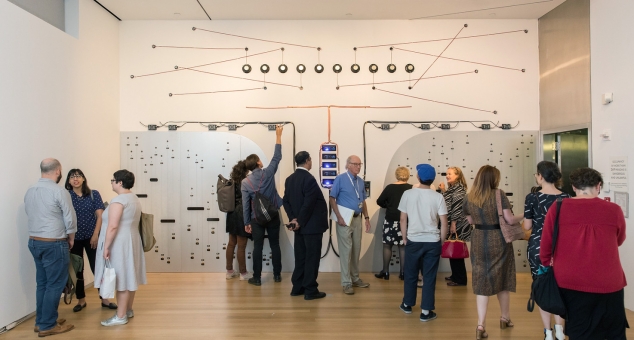 Program Details
Wednesday, December 13, 2017 - 6:00 pm to 7:30 pm
Wednesday, December 13, 2017 - 6:00 pm
Program Description
New members are invited to join Shannon R. Stratton, MAD's William and Mildred Lasdon Chief Curator, and Danny Orendorff, Curator of Public Programs, for a private walkthrough of Sonic Arcade: Shaping Space with Sound and Studio Views: Craft in the Expanded Field. Plus members will receive a 20% discount on purchases in The Store at MAD.
This invitation admits you and a guest. RSVP by December 11 to members@madmuseum.org or call 212.299.7721.
Thank you for being part of the MAD Family and we look forward to thanking you in person on December 13!