Artist Studios | MADmakes with Victoria Manganiello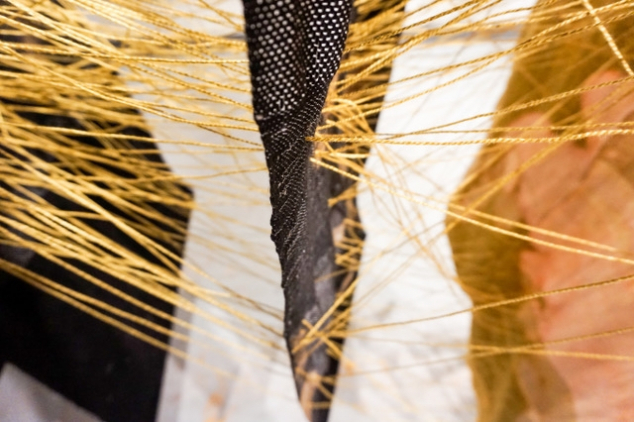 Program Details
Thursday, November 8, 2018 - 6:00 pm to 8:00 pm
Free with Pay-What-You-Wish Admission
6th floor at MAD
Thursday, November 8, 2018 - 6:00 pm
Program Description
Exploring the intersections between materiality, space, philosophy, and storytelling, MAD Artist Studios resident Victoria Manganiello makes installations, abstract paintings, and performances with handwoven textiles, using hand-spun yarn and hand-mixed natural and synthetic dyes. These labor-intensive and monotonous processes subliminally act as connectors to all cultures, current and past, that have uniquely yet simultaneously developed textile techniques across space.
In this iteration of MADmakes, Manganiello invites visitors to explore part of her process through learning to hand-spin yarn. Manganiello will lead participants in constructing their own spindles, which they will then use to twist or spin fiber into yarn. All supplies are included, and visitors can take their spindles home to continue hand-spinning yarn for future projects.
Led by MAD's artists-in-residence, MADmakes is a drop-in, hands-on series where visitors can test their skills at art making and creative production. MADmakes provides an opportunity for visitors to better understand and appreciate the workmanship that goes into contemporary studio practice today. Visitors of all ages, backgrounds, and skill levels are invited to create something new every month.