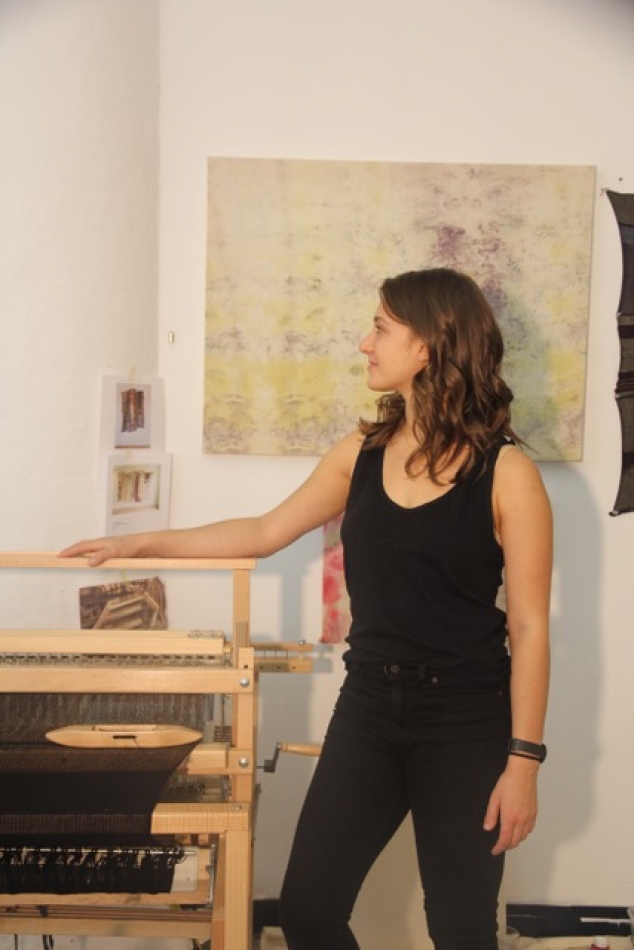 About
Exploring the intersections between materiality, space, philosophy, and storytelling, Victoria Manganiello makes installations, abstract paintings, and performances with hand-woven textiles, using hand-spun yarn and hand-mixed natural and synthetic dyes. These labor-intensive and monotonous processes subliminally act as connectors to all cultures, current and past, that have uniquely yet simultaneously developed textile techniques across space. 
At MAD, Manganiello will use tubing as weft to pump dye through her textiles. Small computers program the color's movement through the tubing, causing the cloth's surface to become a display with moving patterns. The project transforms a familiar material into a surprising technology, and utilizes this functionality to tell a story about the social benefits and detriments of computers.
For more information, please visit: www.victoriamanganiello.com.