Talks | John Rotten Lydon Interviewed by Gillian McCain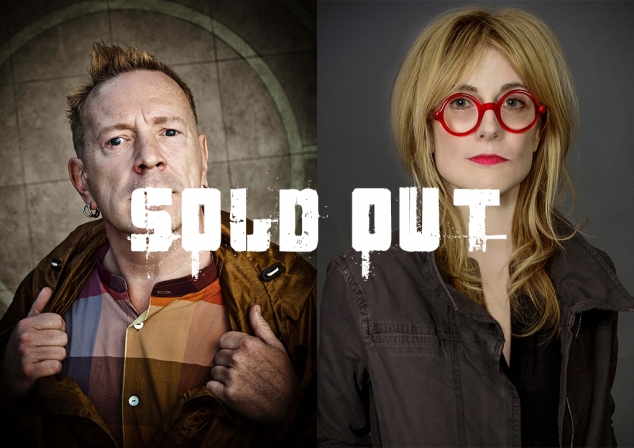 Left: John Rotten Lydon, Right: Gillian McCain
click image to enlarge
Program Details
Monday, April 15, 2019 - 2:00 pm
Monday, April 15, 2019 - 2:00 pm
Program Description
SOLD OUT!
In a free-wheeling conversation, legendary musician John Rotten Lydon and music historian Gillian McCain will unpack the continued controversies and ongoing critique of punk's explosive influence on visual culture as seen in Too Fast to Live, Too Young to Die: Punk Graphics, 1976-1986 opening at MAD on April 9.
Gillian McCain is the co-author with Legs McNeil of Please Kill Me: The Uncensored Oral History of Punk. McCain has collaborated on several poetry and photography collections and had published two books of poetry, TILT and Religion. 
British musician John Lydon was the lead singer of the seminal punk band the Sex Pistols.  He is the lead singer and founder of Public Image Limited, formed in 1978 after the disbanding of the Sex Pistols.  He is the author of several books including his autobiography, Anger is an Energy: My Life Uncensored.