Glass in Flux: Artists' Roundtable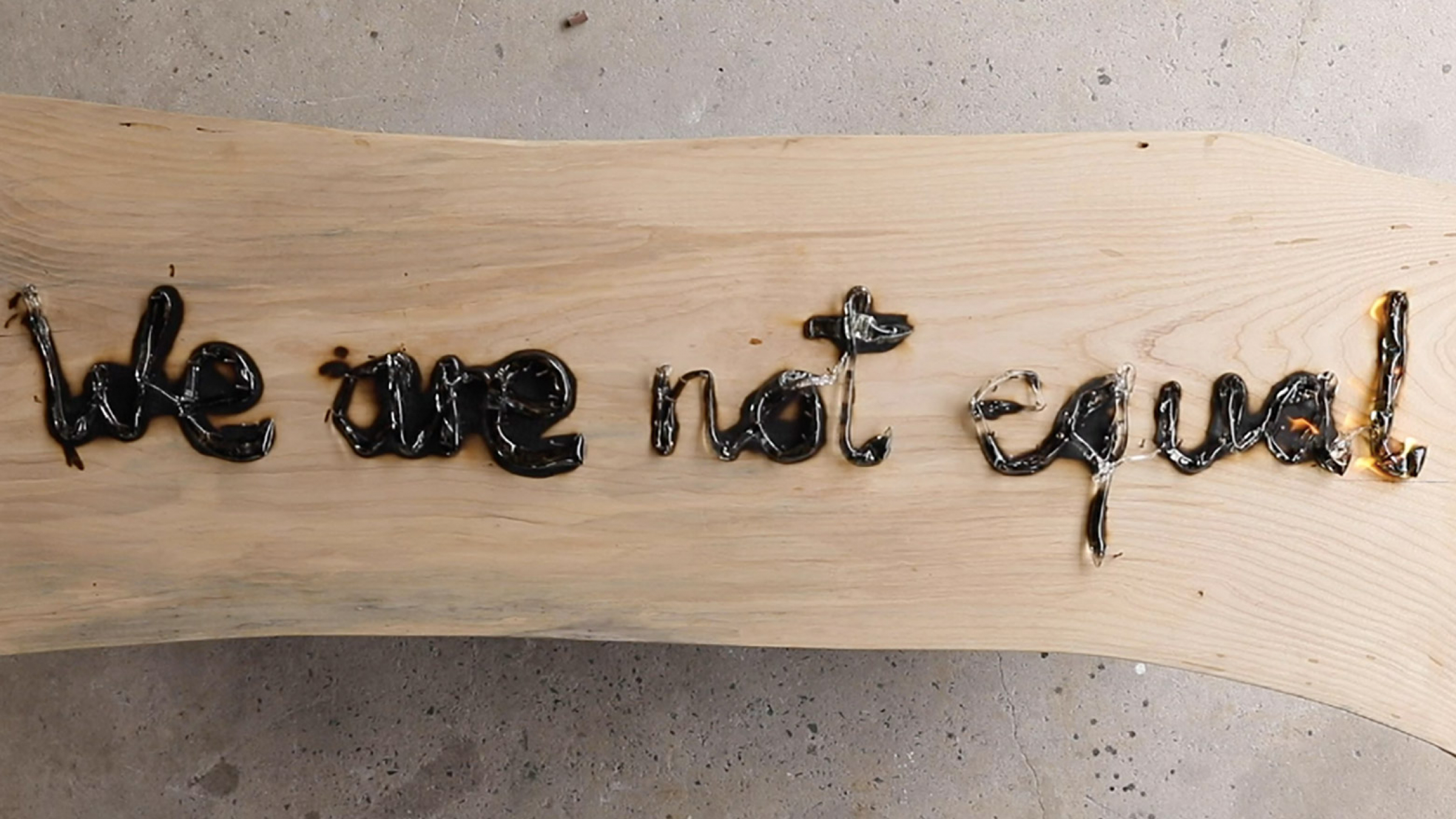 Join four US-based artists included in the Glass, Meet the Future Film Festival, Romina Gonzales, Caroline Landau, Madeline Rile Smith, and Bre'Annah Stampley for an online roundtable discussion about their current work, films, and careers in glass with curator of collections Samantha De Tillio, whose most recent exhibition, Beth Lipman: Collective Elegy, is on view through August 15, 2021.
Ticket purchasers will receive an email confirmation. Please follow the link under "Important Information" to complete your registration with Zoom. Once you have registered with Zoom you will be sent a link to view our event.
About the artists
From creating interactive sulfur sculptures to manipulating molten glass, Romina Gonzales' practice lies within facilitating the expansion of consciousness from a postcolonial lens. Her interdisciplinary work moves seamlessly between sculpture, painting, printmaking and performance— often portraying gestures and narratives through material responses. Born in Lima, Peru in 1989 and based in New York for the past 10 years, she works towards mindfulness, healing and social justice by questioning givens and offering alternative perspectives. Her work has been featured in The New York Times, New York Post, New York Magazine, Remezcla, Hyperallergic, among others, and included in the collections of The Museum of American Glass and Cooper Hewitt, Smithsonian Design Museum. Gonzales graduated from New York University after previously attending Pontificia Universidad Católica del Perú.
Caroline Landau is a multidisciplinary artist that works with glass, video, and painting. She graduated from Carnegie Mellon University in 2013 with a BFA focused in painting, drawing, and printmaking. She completed her MFA from San Francisco Art institute in 2016. Landau currently lives and works in San Francisco, California. Landau has worked out of a number of glass shops in the US, notably Starworks in North Carolina, The Pittsburgh Glass Center, and The GoggleWorks in Reading, PA, and as an educator at California College of the Arts. With the onset of Covid-19, Landau chose to work with scientific glass, making medical X-ray tubes. Landau currently works and blows glass at Public Glass in San Francisco.
Madeline Rile Smith uses glass as a performative vehicle to consider notions of intimacy, compromise, and embodiment. Informed by her background in music, she creates objects and videos that explore connection and isolation. Her work has been exhibited in venues throughout the US and internationally and has been featured in New Glass Review 41 and 35. She earned an MFA in glass at Rochester Institute of Technology, and a BFA in glass from Tyler School of Art. Madeline is currently an adjunct professor at Rochester Institute of Technology, teaching glass art. She has instructed glass working in schools and institutions throughout the East Coast, including UrbanGlass and Salem Community College.
Bre'Annah Stampley (they/them/theirs) is from Chicago, Illinois, and was first introduced to glass as a material in an after-school program during their junior year of high school. It was challenging, exciting, and hot, but most importantly, it was a safe communal space for Stampley and other Black teens throughout Chicago. The hot shop was a place where teens could be themselves and learn something new; it didn't take long for Stampley to fall in love with the form. Despite their passion for glass, Stampley began their undergraduate career at the University of Wisconsin-Madison as an animal science major with the intention of becoming a veterinarian. Eventually, they took a leap of faith and decided to pursue a fine arts degree and work in glass. Very few of their family members have had the opportunity to go to college, let alone for art. Now, Stampley finds themselves in a previously unimaginable position: a fifth-year senior on the verge of graduating with a BFA. As a glass artist, Stampley draws attention to what gets typically overlooked by elevating and recontextualizing materials. Their work is informed by a ritualized gathering process that is both meditative and playful, collecting the dead, the mundane, and the discarded. They are driven by the desire to tell stories that restore material agency lost through negligence, inviting viewers to practice seeing. As an artist, Stampley explores new installation possibilities and the ways glass as a material holds memory.
Please review our health and safety protocols before you arrive. MAD strongly recommends all visitors six months and older are vaccinated against Covid-19 and visitors ages two and up wear face coverings, even if vaccinated. Thank you for your cooperation.