Featured Artist Demos | Featured Artist Demonstrations: New Territories
An opportunity to peek into the studio practices of the artists and designers of MAD's featured exhibition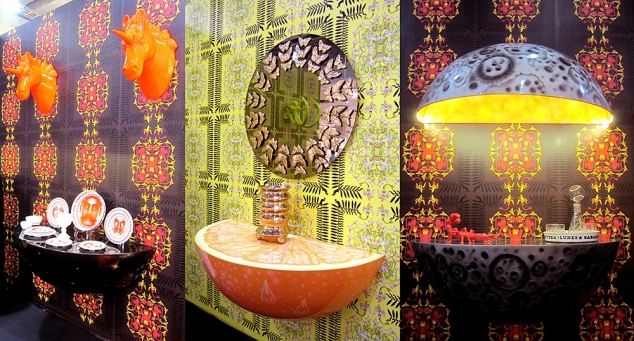 DFC, Casual Dinnerware (2013), Orange Crush Fiberglass Wall Console (2013), Rosario Mirror (2013)
Installation view at ICFF New York, 2013. Courtesy of the artist. Mexico. Photo by...
click image to enlarge
Cubotoy, 2013

Photo by Angello García Bassi

click image to enlarge

Chiachio & Giannone, La Ciudad Frondosa (2011-2012)

Hand embroidery; cotton, rayon, wool. Museum purchase with funds provided by Nanette...

click image to enlarge
Program Details
Tuesday, November 4, 2014 to Friday, November 7, 2014
all day, each day
Free with Museum Admission
6th floor - open studios, MAD
Tuesday, November 4, 2014 - 10:00 am
Program Description
Meet several of the artists and designers in New Territories who will demonstrate their practice during the first week of the exhibition, sharing their processes, materials, and concepts with guests. Museum visitors are invited to visit these artists while they work, ask questions and get a behind-the-scenes look at the creative practices of these makers.
Tuesday, November 4 
Chiachio & Giannone, Argentina
Angello García Bassi (Cubotoy), Chile
Wednesday, November 5
Chiachio & Giannone, Argentina
Raul Cabra & Magda Angeles, Mexico
Thursday, November 6
Chiachio & Giannone, Argentina
DFC, Mexico
Friday, November 7
Chiachio & Giannone, Argentina
Angello García Bassi (Cubotoy), Chile
DFC, Mexico