Teens | Everything You Always Wanted to Know About Tattoos But Didn't Know Who To Ask
A tattoo workshop for teens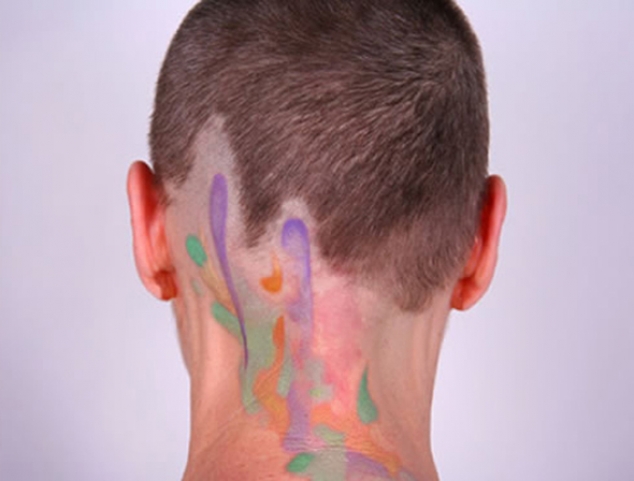 Program Details
Friday, September 19, 2014 - 4:00 pm
free, RSVP strictly required
6th floor - classroom, MAD
Friday, September 19, 2014 - 4:00 pm
Program Description
Amanda Wachob is a Brooklyn-based artist who is internationally known for her innovative work with the tattoo medium. She has lectured at the Metropolitan Museum of Art in New York City and has been a contributor on National Public Radio and the BBC. The most recent publications of her work include the books Forever Blue and Bodies of Subversion: A Secret History of Women and Tattoo. Through her experimental tattoo work, Amanda Wachob has been pushing the boundaries of what make a tattoo a fine art. Wachob approaches tattooing in a progressive way, by considering the tattoo gun as a tool as a tool similar to paint and paintbrushes.  Her highly recognizable abstract works have been widely celebrated online and in print. In this unique workshop, students will have the opportunity to ask questions and discuss best practices and ideas with the expert, as well as try their hand in one of Wachob's preferred techniques- tattooing on an orange using a rotary tattoo machine.
"So much tattoo imagery has been repeated over and over again, I was interested in trying to find ways to evolve it. To play with color theory and see if shapes and forms could actually communicate something for than, say, a panther. I feel like people should have more options for something that is supposed to be so unique and personal." -Amanda Wachob
This program is restricted to students ages 13 - 19. No exceptions.