Performance | Everything Is Always Changing All The Time
ROLU, ARP & Various Projects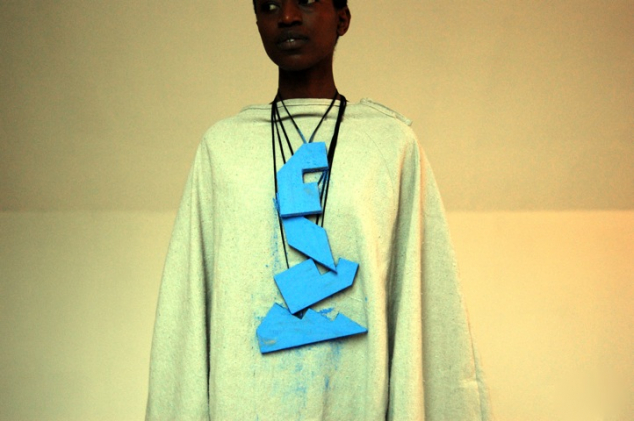 Program Details
Sunday, May 19, 2013 - 2:00 pm
Free with Museum Admission
2nd floor galleries, MAD
Sunday, May 19, 2013 - 2:00 pm
Program Description
Teaming with the Minneapolis-based design studio ROLU and artist/musician Alexis Georgopoulos (ARP), Various Projects present the collaborative performance work Everything Is Always Changing All The Time. Taking
its cue from a quote by legendary composer John Cage, Everything Is Always Changing All The Time reinforces the collaborative nature of John Cage's practice while commenting on the ephemeral nature of the museum setting.
Presenting jewelry containing raw paint pigment that is released by the wearer's movements, and a companion garment that acts as a canvas, Everything Is Always Changing All The Time comprises four participants who will move to a series of string compositions that will be digitally manipulated live by ARP as he performs the piece. The pigment will not only mark the garments, but also fall to the ground, seeping into carpets designed by Various Projects.
As the participants wander through this evolving musical landscape, and move in ways that are unique to each of them, Various Projects, ROLU, and ARP emphasize the physicality of change. The remnants of this performance, the canvas pieces and carpets, will display a record of the motion that transpired on this occasion. And while the piece is in many ways an experience that lives on as memory in the minds of those who encounter it, the physical residue created by the various actions will be, in our minds, designed by "everything."