Disability Aesthetics and the "Natural World"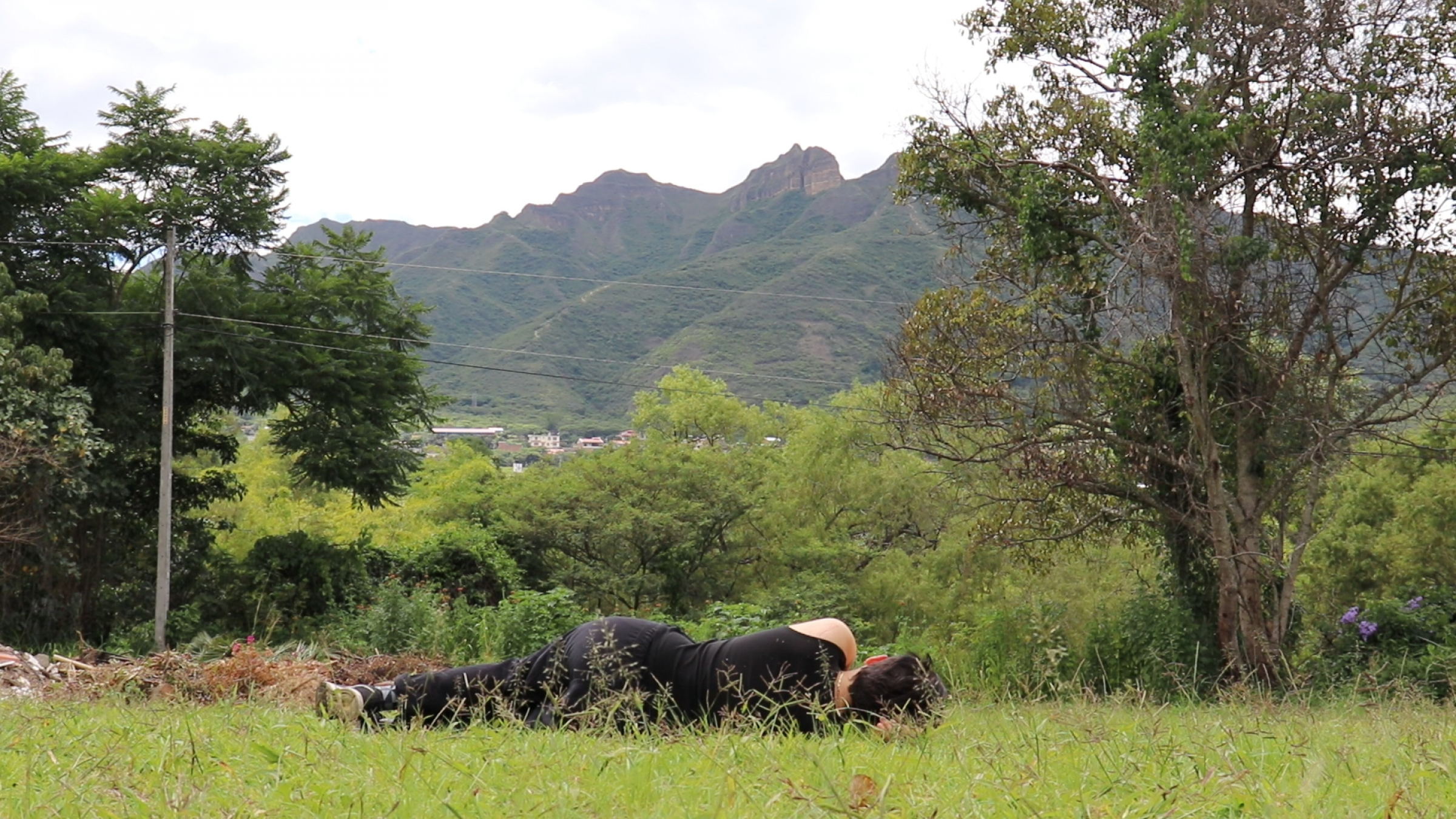 Join MAD Artist Studios resident Alex Dolores Salerno for a discussion with artists Zoey Hart and Jillian Crochet on the intersection of "the natural world" and disability aesthetics in art and visual culture. From mycelium to algae to coffee beans, natural materials are incorporated into the artists' practices, which reject the Western and human-centric binary of the natural world versus the built world. This split into separate worlds alienates us from our dependency on the environment and our responsibility to non-human life. Beginning with artist talks and ending in a conversation and Q&A, the discussion will explore disability aesthetics, which speaks to the urgent need to care for our environments, as well as challenges what is referred to as "natural" or "normal" bodies, capacities, and ways of being.
Please contact education@madmuseum.org with any access needs. ASL interpretation and automated closed captions will be provided, and all images will be visually described.
ABOUT THE ARTISTS
2021 Artist Studios resident Alex Dolores Salerno works to critique standards of productivity, notions of normative embodiment, and the commodification of rest. Their interdisciplinary practice embodies a multiplicity of support structures, and the accumulation of used medical ephemera and bedding collected from their own life and community. Drawing from the bed as a site of collectivity and protest, they argue that to celebrate diverse bodyminds requires an embrace of our interdependencies and a reconfiguration of value and time away from capitalist frameworks. During their residency with MAD, Salerno will intervene their current work with bedding materials by engaging coffee and the herbs of Ecuadorian Horchata for their rich histories and relationship to care. Salerno has exhibited at The Shelley & Donald Rubin Foundation's 8th Floor Gallery, the Ford Foundation Gallery, and Franklin Street Works, and has participated in Art Beyond Sight's Art & Disability Residency Program. They earned their MFA from Parsons School of Design and their BS from Skidmore College.
Jillian Crochet is a Bay Area-based interdisciplinary artist working in sculpture, video, and performance. She uses touch and haptics to communicate about grief and disability. Using natural/unnatural elements, her practice questions histories of scientific research, the medical model, desire for control, and the complex ethics of genetics and experimentation. What is natural/unnatural? What bodies are included/excluded -- important? She is a current Graduate Fellow at Headlands Center for the Arts and a 2020 Artist in Residence at Art Beyond Sight's Art & Disability program. She earned her BFA from the University of Alabama in 2007 and MFA in Fine Arts from California College of the Arts in 2020.
Zoey Hart is an interdisciplinary artist and cultural educator based in Brooklyn, and the current director of the Art and Disability Residency Cohort at Art Beyond Sight. Inspired by the misadventures of invisible disability and modern medicine, Hart weaves new media-exploration with social practice, performance, and image-making to reframe our cultural understanding of what it means to 'be well'. Hart received her MA in Cross Cultural Arts Collaboration from NYU Gallatin (2015). She has worked with The Studios at Mass MoCA, Flux Factory, Civic Art Lab, More Art, and various international arts residencies to create accessible engagement workshops and collaborations on art, mindfulness and wellbeing.
Image—El Dios Acostado (video still), Alex Dolores Salerno, 2020
Video
10 minutes, 52 seconds
Please review our health and safety protocols before you arrive. MAD strongly recommends all visitors six months and older are vaccinated against Covid-19 and visitors ages two and up wear face coverings, even if vaccinated. Thank you for your cooperation.