Digital Drop-in: Halloween Festival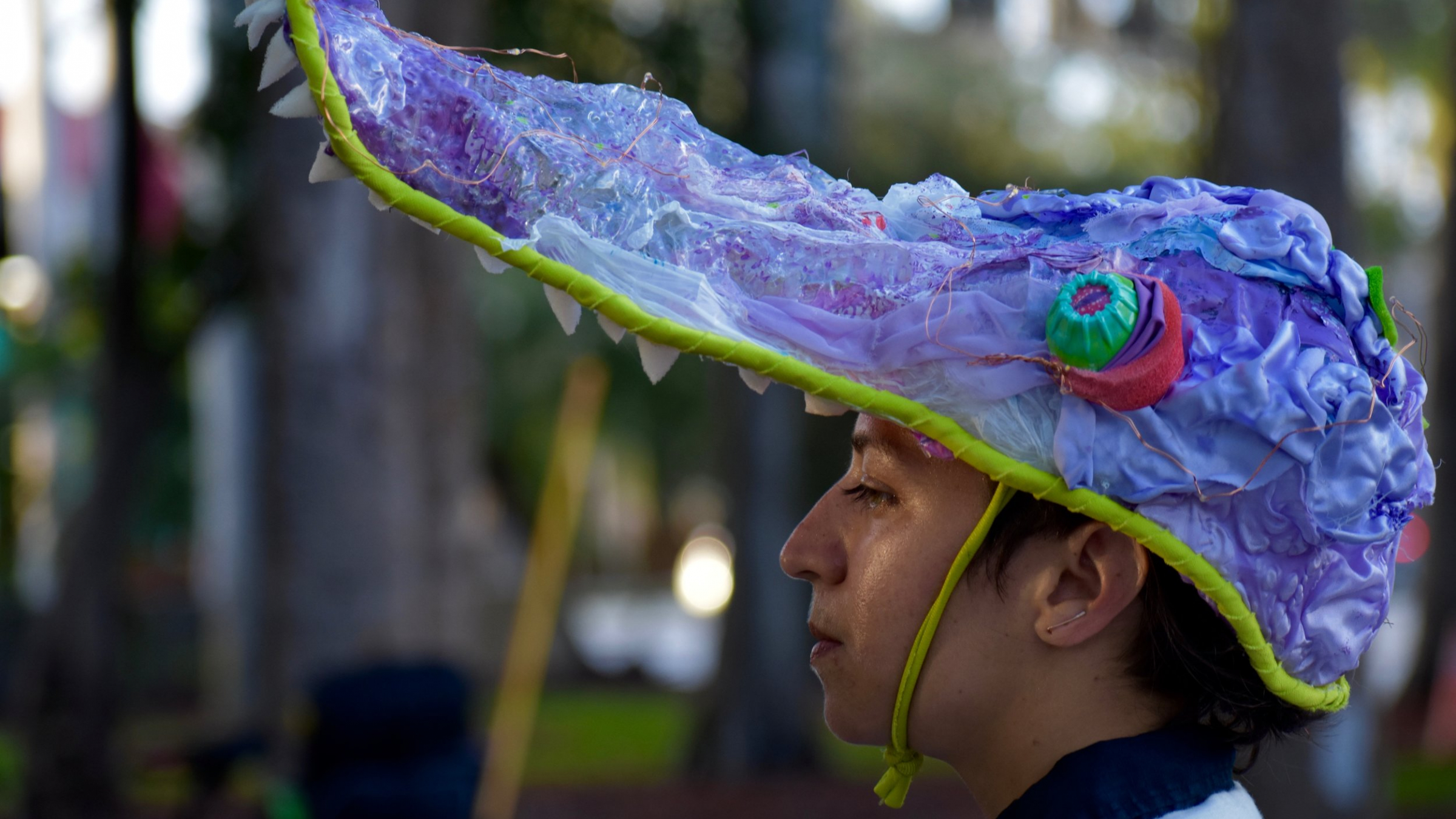 For families and kids of all ages, join the Museum of Arts and Design online for a morning of crafty Halloween fun. Together on Zoom, we will make costumes, tell stories, and create colorful candy stained glass in celebration of everyone's favorite holiday.
10 am: Create festive masks from repurposed and recycled household materials with Artist Studios alum and educator Lexy Ho Tai.
11 am: Swap stories and share your own with the Strangers Project, an ongoing community project that encourages people to write down and share their stories with the world. In the afternoon, New York City families are invited to join the founder of Strangers Project, Brandon Doman, in Washington Square Park to add their stories to the Strangers Project collection.
12 pm: Channel your inner cottagecore vibes into creating your own edible stained-glass candy inspired by our current exhibition Brian Clarke: The Art of Light.
After each project, participants will have a chance to share their creations with the group.
If you are a Trustee, Patron, or Luminaries member, please contact Catherine Farrell at catherine.farrell@madmuseum.org to receive instructions for joining this program.
Materials
Adhesive (hot glue gun is recommended, but white glue, tape, zip ties, etc will work)
Scissors and/ or box cutter
Suggested materials
Cardboard (corrugated cardboard from boxes, old cereal boxes, milk cartons, etc)
Egg carton
Plastics (water bottles, packaging, wrappers, etc)
Strings, yarn, thread
Wire (old hangers can be great!)
Newspaper
Tin foil
Fabrics (scraps, old clothing, lonely socks, etc.)
Small trinkets: broken jewelry, old bottle caps, leaves, etc.
Paints
Markers
Optional materials
About the artists
MAD's 2017 Artist Fellow, Lexy Ho-Tai is an interdisciplinary artist working primarily with found and recycled materials using traditional craft techniques. As a teaching artist, she emphasizes collaboration, engagement, and participatory projects as integral to her practice. Interested in the intersection between art-making and social change, she explores themes of human connectivity and female empowerment as well as narratives of the inner child to produce work that is humorous, playful, and interactive. Ho-Tai earned a BFA in Fashion Design from Parsons School of Design and also studied textiles at Central Saint Martins, London.
The Strangers Project is a celebration of the stories we're surrounded with every day—from the strangers we share our space with every day to our own stories we carry. It's about a connection with ourselves, with people around us, and with something greater than ourselves. Founder Brandon Doman creates spaces where people can discover stories, and if they choose, share their own. The stories come from all ages, all walks of life.
Please review our health and safety protocols before you arrive. MAD strongly recommends all visitors six months and older are vaccinated against Covid-19 and visitors ages two and up wear face coverings, even if vaccinated. Thank you for your cooperation.