Design Happy Hour with Debra Rapoport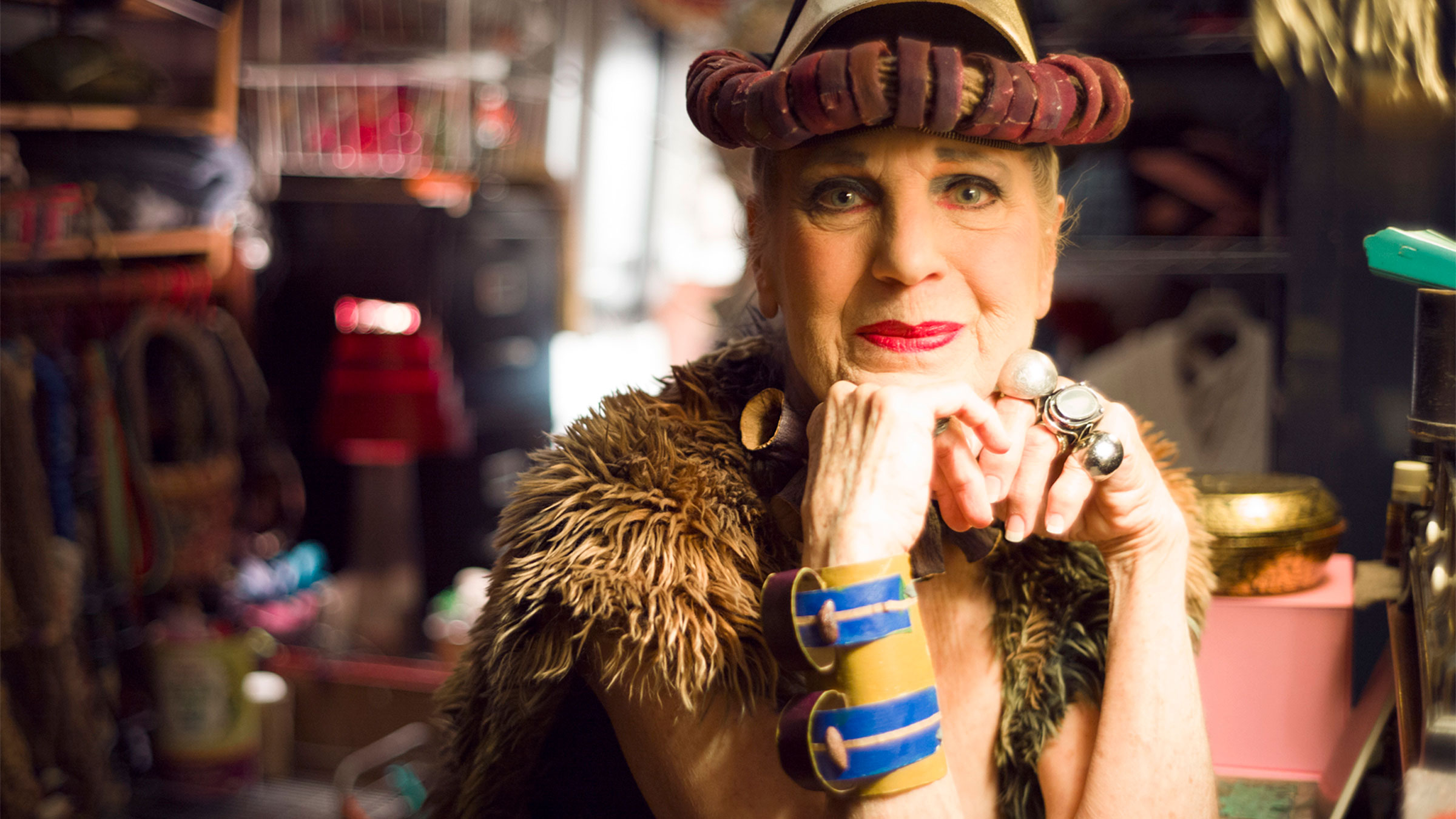 Enjoy an open bar of wine and beer while creating stunning cuffs using upcycled materials. With the guidance of fashion icon Debra Rapoport, participants will transform items usually thought of as trash—toilet paper rolls, plastic mesh, scouring pads, videotape, bottle tops—into statement jewelry pieces that will add style to any outfit while telling a personal story.
MAD will provide the necessary materials, but we invite participants to bring any items they wish to use on their project (postcards, images from magazines or brochures, scraps of fabric, etc.). We welcome all skill levels.
Design Happy Hour takes place on select Wednesday evenings in the museum's Artist Studios space. We invite the public to explore design techniques with some of the city's most exciting makers and creatives. Members enjoy discounted access. Join today!
ABOUT THE ARTIST
Debra Rapoport is a visual artist working with nontraditional and repurposed materials to create clothing and accessories that she wears with great panache. Her flamboyant embellishments and hats start with A/B/C: Assembling, Building, and Constructing for the body, incorporating color, texture, and layering. Embracing the idea that frugality is fun, she constantly re-invents and curates her closet without being a conspicuous consumer. Rapaport's work is in the collections of the Metropolitan Museum of Art (New York, NY), Museum of Arts and Design (New York, NY), LA County Museum of Art (Los Angeles, CA), Museum of Fine Arts (Houston, TX), Philadelphia Museum of Art (Philadelphia, PA), Ilias Lalaounis Jewelry Museum (Athens, Greece) and the Hermitage Museum (St. Petersburg, Russia) and the Helen Williams Drutt Collection.
Please review our health and safety protocols before you arrive. MAD strongly recommends all visitors six months and older are vaccinated against Covid-19 and visitors ages two and up wear face coverings, even if vaccinated. Thank you for your cooperation.