In Conversation: Rachel Adams, Mimi Bai & Luam Melake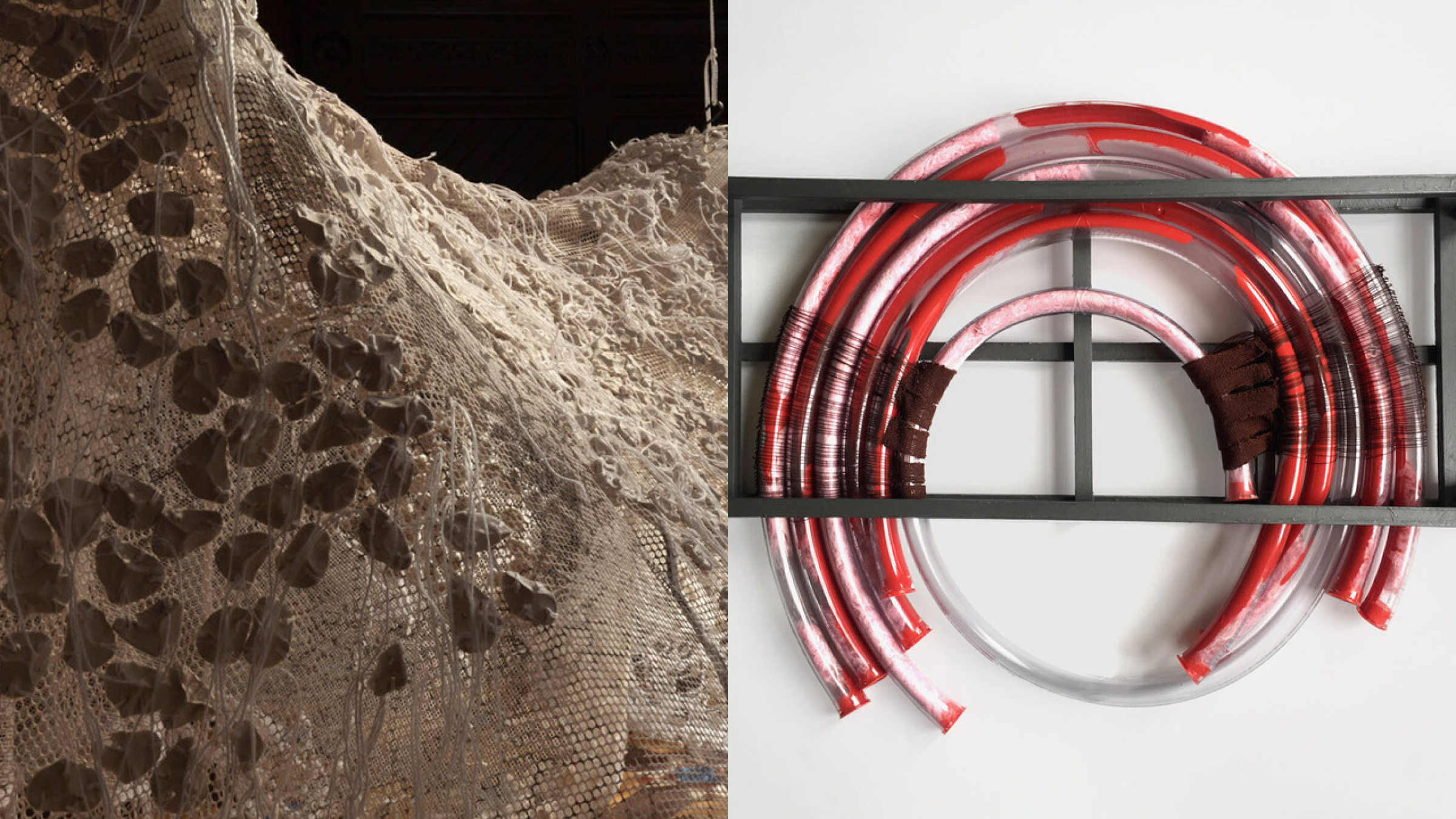 Join Rachel Adams, Chief Curator and Director of Programs at the Bemis Center for Contemporary Arts, and artists Mimi Bai and Luam Melake for a discussion of their creative practices and how artist residencies at both MAD and the Bemis Center furthered their explorations.
Co-presented by the Museum's Artist Studios residency program and the Bemis Center for Contemporary Arts, this event will take place on Zoom.
About the panelists
Rachel Adams is the Chief Curator and Director of Programs at the Bemis Center for Contemporary Arts. Past curatorial appointments include Senior Curator at UB Art Galleries, Curator-in-Residence at Disjecta Contemporary Art Center and Associate Curator at Arthouse at the Jones Center (now The Contemporary Austin). Adams holds an MA in Exhibition and Museum Studies from SFAI and a BFA from SAIC. Past exhibitions include Claudia Wieser: Generations (co-curated), Alison O'Daniel: Heavy Air, Jillian Mayer: TIMESHARE, The Language of Objects, Wanderlust: Actions, Traces, Journeys 1967-2017 and Introducing Tony Conrad: A Retrospective (co-curated). Forthcoming projects include exhibitions with Paul Mpagi Sepuya, Joey Fauerso, Maya Dunietz and All Together, Amongst Many: Reflections on Empathy, which offers reflection and insight as the nation embarks on the next presidential term in the United States.
2017 MAD artist-in-residence Mimi Bai was born in Xi'an, China and is based in Brooklyn, NY. Her work encompasses an individual practice focused on objects, text, and drawing and a collaborative practice that takes the form of installations and sets. Her current body of work uses camouflage and ghosts as metaphors for assimilation. Through the accumulation of individual marks, stitches, and clay small forms, she makes physical the innumerable instances of concealment and adaptation — of camouflage — that define her experience of assimilation.
2017 MAD artist-in-residence Luam Melake received her BA from the University of California, Berkeley in Interdisciplinary Field Studies, majoring in Architecture with a minor in Art History in 2008. She has collaborated with public and private institutions on commissioned projects and has been artist-in-residence at prominent institutions, including the Bemis Center for Contemporary Arts in Omaha, Nebraska, and Fondation Blachère in Apt, France. Melake lives and works in New York.
Image: (left) Conjuring a Future Full of Pasts, 2020, Mimi Bai. (right) Cage Songs, 2020, Luam Melake.