Artistic Voices of the Diaspora
Join Harry Belafonte, Xenobia Bailey, and Zina Saro-Wiwa for a panel discussion and screening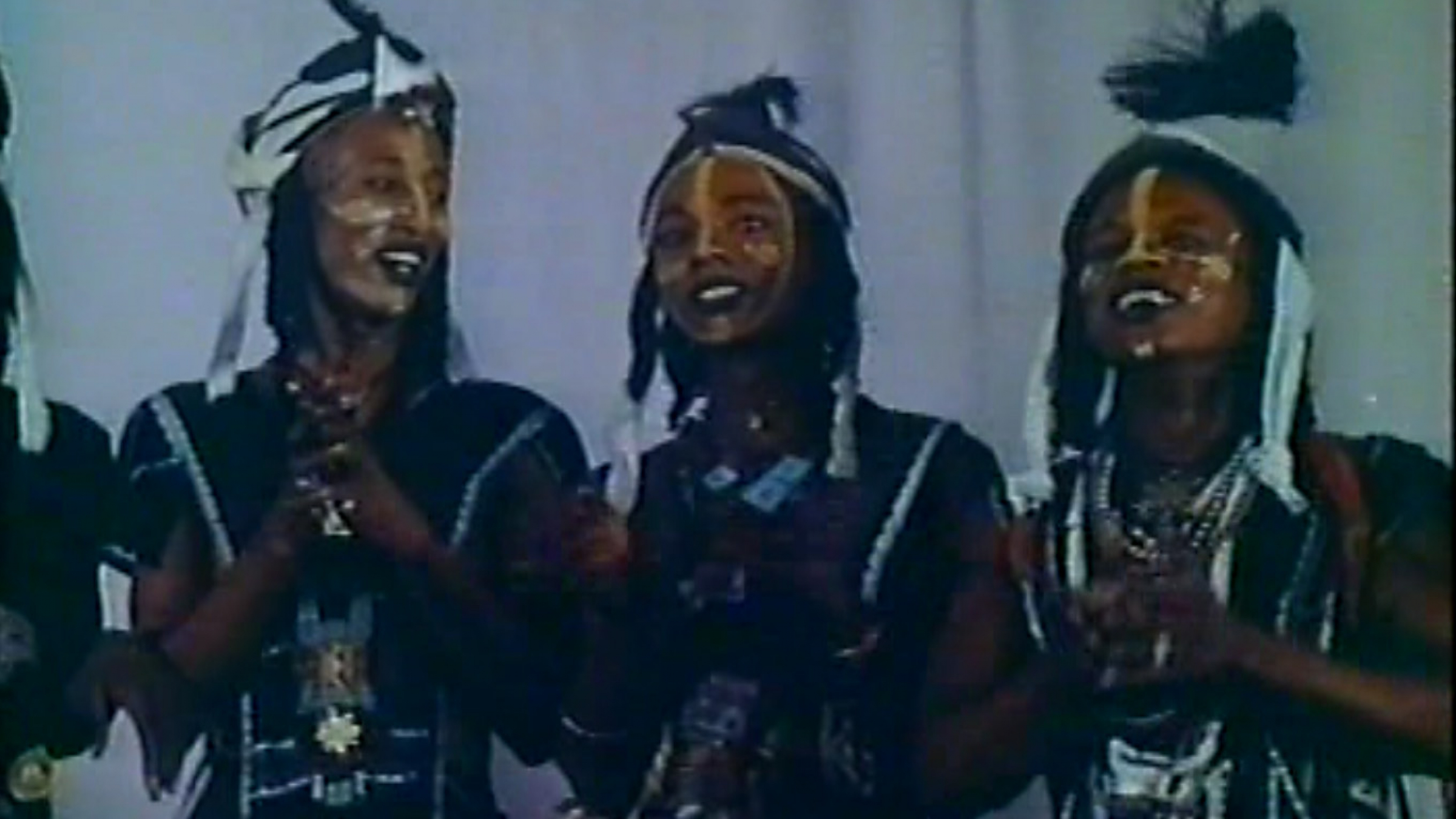 African Film Festival, Inc. (AFF), in partnership with the Museum of Art and Design (MAD), will celebrate both entities' spotlight on the contemporary artistic voices of the Diaspora The 18th New York African Film Festival and The Global Africa Project, through a panel discussion and film screening at the theater at the Museum of Art and Design. The African Diaspora focus of both AFF and MAD is timely as 2011 has been designated the 'International Year of the Peoples of African Descent' by the United Nations. The festival and museum will present a historical overview of the exhibition of contemporary artistic works of the African Diaspora through a dynamic panel of international artists, including Xenobia Bailey (textile artist and writer), Harry Belafonte (actor, singer and humanitarian) and Zina Saro-Wiwa (filmmaker and curator). Following the panel will be a screening of the 1966 film African Rhythmus a visually stunning fifty-minute Soviet survey of the First World Festival of Negro Arts (now known as the World Festival of Black Arts and Culture), first held in Dakar, Senegal in 1966.
African Rhythmus
Archival Footage
Country: Senegal / USSR
Year: 1966
Length: 50 min
In Russian with English subtitles
At the First World Festival of Negro Arts, delegates from 37 countries of the world met. The festival, taking place in the open air rather than in theater halls, created a friendly atmosphere that laid the foundation for a new way for people to converge. Using state-of-the art technology to capture this truly historical moment, the film surveys the first-ever global gathering of celebrated artists of the African Diaspora in this visually stunning film. Some of the highlights of the film are performances by singer Moune de Rivel (Antilles) and Josephine Baker (USA); and ensemble performances from Chad, Togo, United Arab Republic, Nigerian Republic, Trinidad, Tobago, and the Alvin Ailey Company.
Xenobia Bailey
Xenobia Bailey is a needle & fiber artist, writer, and cultural rehabilitator, who has been widely exhibited at major galleries and institutions throughout the course of her career, including: Studio Museum of Harlem, the New Museum of Contemporary Art, the High Museum of Art in Atlanta, and the Jersey City Museum. Originally from Seattle, Washington, and now living in Harlem, New York, Bailey brings African American roots music into visual terms with vibrant room-sized installations of crocheted mandalas, tents, and costumes. Her discovery of African aesthetics and culture, of jazz, blues, and fusion music in college contributed to her idea that the psyche was profoundly impacted by one's physical surroundings. She began to crochet her impression of these uplifting and empowering sounds, and soon began making enveloping installations that seek to uplift and inspire while establishing an African American aesthetic in everyday American culture.
Currently, Bailey's works can be seen in The Global Africa Project exhibition.

Harry Belafonte
An actor, singer and humanitarian, and the acknowledged "King of Calypso," Harry Belafonte ranked among the most seminal performers of the postwar era. Born March 1, 1927, in Harlem, NY to Caribbean-born immigrants, he returned with his mother to her native Jamaica at the age of eight and remained there for the next five years. The island and all its variety became his cultural reservoir. At the outbreak of World War II, Belafonte returned to Harlem and over the next few years served in United States Navy, followed by work in the garment center and as a janitor's assistant. He later joined the Dramatic Workshop of the New School of Social Research under the tutelage of the renowned German director, Erwin Piscator, where Belafonte became thoroughly immersed in the world of theatre. That experience prepared Belafonte for an inordinately successful career, including becoming the first artist in industry history to sell over 1 million LP's, with his RCA album "Calypso"; his Tony Award winning Broadway appearance in JOHN MURRAY ANDERSON'S ALMANAC; his Emmy Award winning CBS production of AN EVENING WITH BELAFONTE (which also made him the first black producer in television); and his memorable role of Joe, the soldier, in Otto Preminger's CARMEN JONES.
In addition to his work as a performer, Mr. Belafonte has long been a political and humanitarian activist. He was a key figure in the Civil Rights movement in America, and his advocacy in South Africa contributed to the ending of the oppressive apartheid government of South Africa and release of his friend, Nelson Mandela from prison. He also set in motion the wheels that led to "We Are the World" on January 28, 1985, and directed the project known as USA for Africa. In 1987, Belafonte accepted the appointment as UNICEF Goodwill Ambassador, thus making him the second American to hold this title - the first being Danny Kaye. Belafonte has continued to devote himself globally to civil and human rights issues, focusing in particular on the United States and Africa.

Zina Saro-Wiwa
Zina Saro-Wiwa is a British-Nigeria filmmaker, curator and founder of AfricaLab, the production company behind the HBO documentary This is My Africa. A former BBC journalist, Saro-Wiwa has made three documentaries, two experimental Nollywood films and video art. Her most recent documentary, the award-winning This Is My Africa - which features, amongst others: Chiwetel Ejiofor; John Akomfrah; Yinka Shonibare and Oscar-winning actor Colin Firth - weaves together the personal experiences and memories of a group of Africans and Africaphiles. The documentary was shown on HBO in 2010 and 2011. Her most recent AfricaLab project was the contemporary art exhibition titled Sharon Stone in Abuja which explored the visual and narrative conventions of Nigeria's video film industry: Nollywood. For the exhibition Saro-Wiwa brought together top artists Wangechi Mutu, Pieter Hugo, Mickalene Thomas and Andrew Esiebo and contributed her own work in the form of installation, video art and experimental film. Zina is a passionate advocate of the importance of the role of culture in development in Africa and its diaspora. Her company, AfricaLab, is dedicated to sharing knowledge about African cultures and also re-imagining the continent's culture through experimental art and film projects. She was recently named as one of The Times' (UK) top 25 Africans leading the continent's Renaissance.
www.africalab.org
www.thisismyafrica.com

Ngozi Odita (Moderator)
Ngozi Odita is the founder of Society HAE an online media site and production company that promotes emerging art and culture from a global perspective and serves as its Creative Director and Executive Producer. In the role of Creative Director Odita leads Society HAE's editorial and creative teams and has overseen the production of 42 video shorts and more than 100 news stories. As Executive Producer, Odita has worked with over 200 artists and produced more than 30 events/programs attended by close to 50,000 people. Odita's most recent large-scale production THE FACTORY 2010, hosted in conjunction with The Brooklyn Museum's Andy Warhol exhibit: The Last Decade attracted over 24,000 guests and broke the Brooklyn Museums previous one-day attendance record of 16,000. Odita's events/programs have been written up by numerous publications including the New York Times, Village Voice, NY Magazine and Paper Magazine.
Odita's current projects include Tour de PoP and Afrika21, Society HAE's two global initiatives whose goals are to promote public art and emerging art & culture throughout the diaspora and beyond.
Please review our health and safety protocols before you arrive. MAD strongly recommends all visitors six months and older are vaccinated against Covid-19 and visitors ages two and up wear face coverings, even if vaccinated. Thank you for your cooperation.