Artist Studios Open House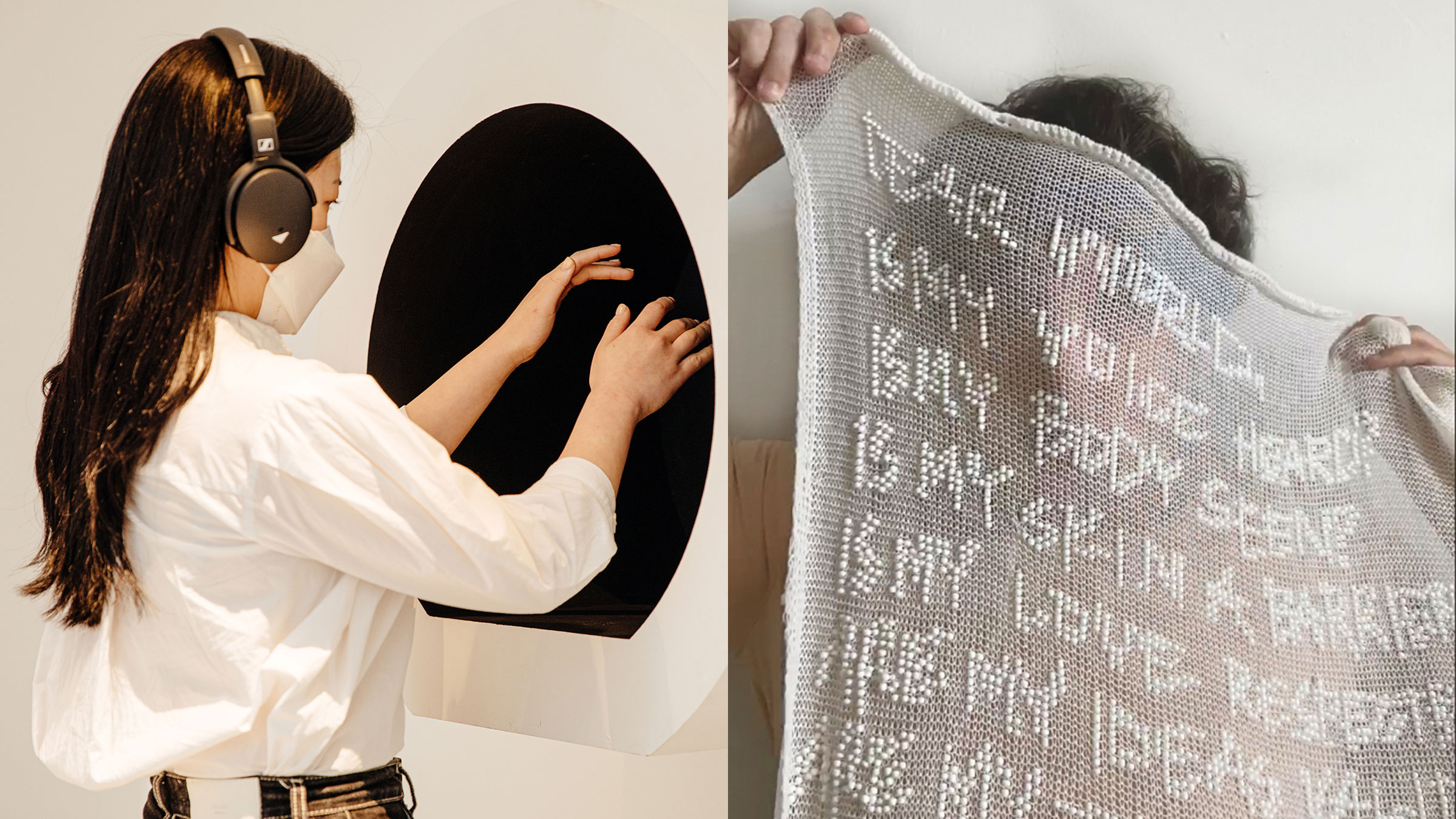 To celebrate the culmination of their twelve-month residency with the Museum's Artist Studios program, visit Yeseul Song and Jacob Olmedo for an afternoon Open House. The artists will be in the studios sharing works made over the past year and at 4 pm, each artist will make remarks.
Established in 2008, MAD's Artist Studios program has served as an important platform for more than 180 artists and designers to advance their careers. The Open House is free with Museum admission. Timed tickets are recommended.
ABOUT THE ARTISTS
Jacob Olmedo intertwines textiles, objects, wearables, and hydroponics to convey social and environmental commentary stemming from his own circumstances and identity as a queer artist, the son of a Mexican-immigrant father, and a climate activist. He uses nature as a symbol of a privilege in shortage created by the climate crisis, and the ultimate form of life and commonality that connects all people. His labor-intensive methods combine crocheting and knitting with electronic tufting and mold-making to create scenic installations of disembodied figures and topographical landscapes that relay ideas of privilege in the context of access to land and minority bodies. Olmedo received the 2020 International Talking Textiles Award and earned his MFA and BFA from the Parsons School of Design. He has recently exhibited at Mana Contemporary, Gregg Museum of Art and Design, and NYC Design Week.
Yeseul Song creates experimental sculptures, interactive installations, digital sketches, and performances that examine the fluid nature of human perception and its relationship to society, culture, and the environment. Her work combines computational technologies and the organic nature of craft materials to create unique aesthetics and experiences. Song is currently a member of the New Museum's NEW INC program and teaches at the Interactive Telecommunications Program (ITP) at New York University's Tisch School of the Arts. She has received Tisch's Future Imagination Collaboratory Fellowship, Mana Contemporary's New Media Program residency, ITP's Research and Teaching Fellowships, Engelberg Center's Arts Fellowship, and iF Design Concept Award. She earned a MPS from NYU's ITP program, a BA from Yonsei University, and is an alum of the School for Poetic Computation.
Please review our health and safety protocols before you arrive. MAD strongly recommends all visitors six months and older are vaccinated against Covid-19 and visitors ages two and up wear face coverings, even if vaccinated. Thank you for your cooperation.