Special Events | Art Museum Day 2017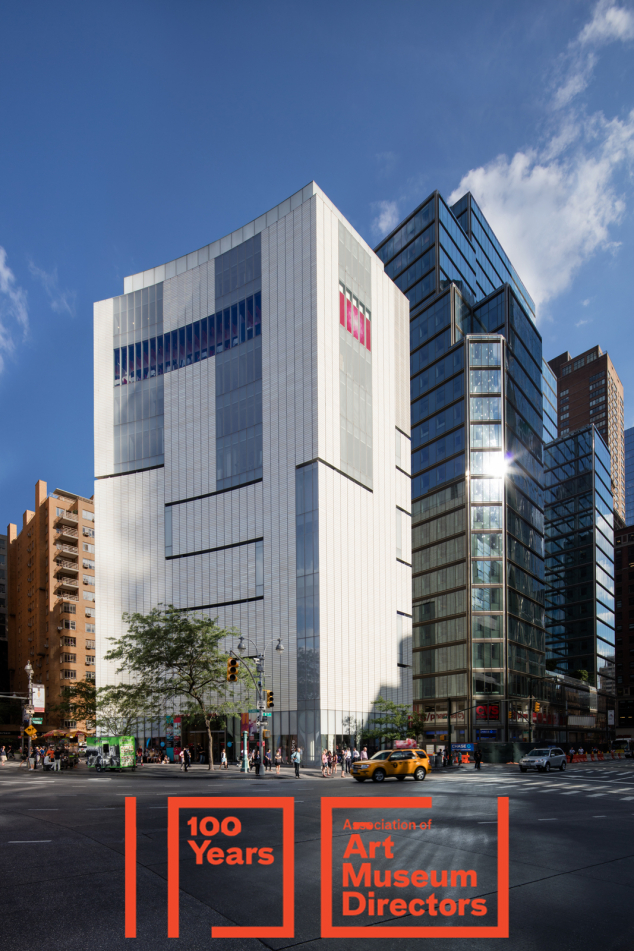 The Museum of Arts and Design
click image to enlarge
Program Details
Thursday, May 18, 2017 - 10:00 am to 9:00 pm
Pay-What-You-Wish Admission
Throughout MAD
Thursday, May 18, 2017 - 10:00 am
Program Description
The Museum of Arts and Design is celebrating the Association of Art Museum Directors' (AAMD) Art Museum Day by offering Pay-What-You-Wish admission, special public programs and tours, as well as discounts on Membership and at the Store at MAD on Thursday, May 18, 2017 from 10 am to 9 pm.
The theme of this year's Art Museum Day is Art Museums Foster Vibrant Communities. AAMD members across the U.S., Canada, and Mexico will be offering programs and initiatives to celebrate the arts and the important role art museums play in their communities. In addition to bringing the best of human creativity to people across North America, museums serve as engines for the creative economy, partners with school systems and civic organizations, and anchors for public spaces and neighborhoods, making their regions better places for everyone who lives and works there. 
MAD invites visitors to share their experiences at Art Museum Day via Twitter, Facebook and Instagram with the hashtags #MADmuseum and #ArtMuseumDay. 
Docent Tours
There will be docent tours at 11:30 am, 3 pm and 6:30 pm.
Docent tours are free with Pay-What-You-Wish admission and meet in the lobby. 
Artist Studios
Visit artist resident Lauren Skelly Bailey in the Artist Studios at MAD.
10 am – 5 pm
The Artist Studios host artists and designers daily as they produce their work in a live studio environment. Visitors to MAD meet working artists who openly welcome questions and dialogue, and discuss their processes, materials, and concepts with diverse members of the public. Lauren Skelly Bailey explores surface, form, and the layering of histories with her ceramics. She is drawn to controlling the unexpected, and her intentional decision making allows her to develop new facets of her process of creating clay conglomerations.
Talks
Artist Studios Talk and Closing Reception
6:30 pm – 8:30 pm
Discover the art and design made at MAD with the residents of the Artist Studios Program. Join outgoing artists as they discuss their work in a presentation in the Theater at MAD.
Counter-Couture: Handmade Fashion in an American Counterculture
Through August 20, 2017
Judith Leiber:  Crafting a New York Story
Through August 6, 2017

fashion after Fashion
Through August 6, 2017
You Can't Bury Me, I'm Already Underground
RESPONSE: Melanie Bernier
Through July 2, 2017