American Punk Graphics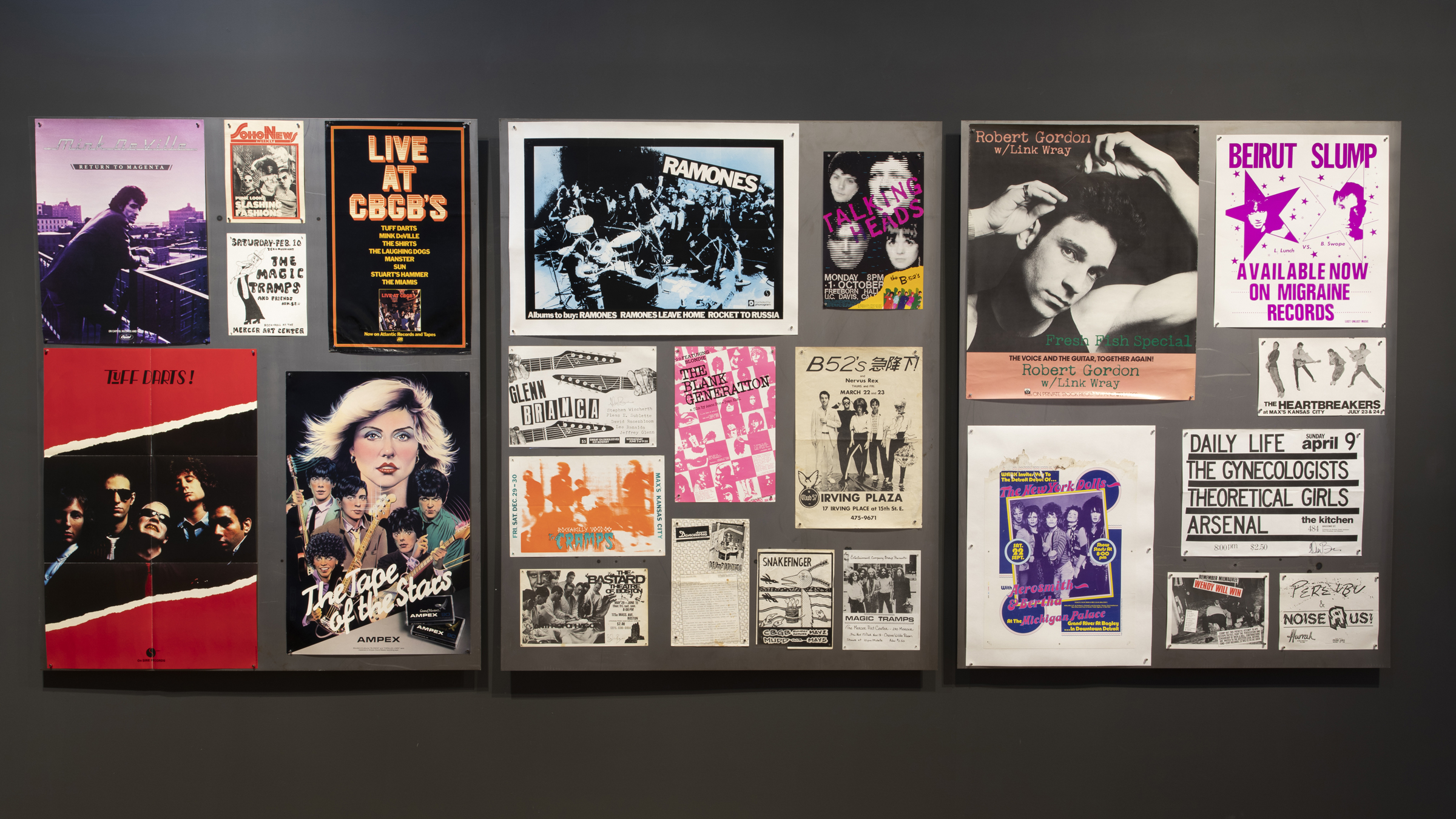 Recorded in May 2019 in The Theater at MAD, a sold-out panel discussion on the lasting impact of punk graphic arts on American design. Organized in conjunction with the groundbreaking 2019 exhibition Too Fast to Live, Too Young to Die: Punk Graphics, 1976–1986, the discussion was co-presented with AIGA NY and moderated by design historian Steven Heller. View featured works discussed in the slideshow below.
Listen
Participants
Andrew Blauvelt is the Director of the Cranbrook Art Museum, and Curator at Large for Design at the Museum of Arts and Design, where he is the curator of the exhibition, Too Fast to Live, Too Young to Die: Punk Graphics, 1976-1986. Previously he served as the Senior Curator, Design, Research, and Publishing at the Walker Art Center, where he also held positions as the Chief of Communications and Audience Engagement and Design Director and Curator.
Glen Cummings is the creative director and principal of MTWTF. From 1984–93, Glen was guitarist of hardcore/crossover band Ludichrist and its successor, Scatterbrain. He is co-author of X-X-X-X-X-X-X-X-X-X, on the history and use of the X symbol within underground music culture. Glen taught at Yale University School of Art from 2002–13 and served as vice president of AIGA NY from 2010–13.
Steffi Ibis Duarte is a New York-based curator and design historian. She is an Assistant Curator for the American Folk Art Museum, and has worked in curatorial departments at the Victoria & Albert Museum and Cooper Hewitt, Smithsonian Design Museum. Previously a curatorial fellow at Cranbrook Art Museum, Duarte assisted in the curation of Too Fast to Live, Too Young to Die.
Steven Heller, Co-Chair of SVA's MFA Design/Designer As Entrepreneur program, is the author, co-author, or editor of more than 180 books on design-related topics. He has written columns for the New York Times Book Review, the Atlantic, and Wired. Heller has also been editor of the AIGA Journal of Graphic Design. He has received The AIGA Medal, and a National Design Award. In 2017, AIGA named an award, the Steven Heller Prize for Cultural Commentary, in his honor.
John Holstrom is an American underground cartoonist and writer. He illustrated the covers of the Ramones albums Rocket to Russia and Road to Ruin.
Andrew Krivine owns one of the largest private collections of punk and post-punk graphic design and memorabilia in the world. He began collecting when staying with his cousin John Krivine, who founded the seminal punk stores Acme Attractions and BOY in London in the 1970s. Andrew is a resident of New York, and he continues to add to his collection.