Sonic Arcade: Interview with Christie Wright and Arjen Noordeman
Did you know that clay has an acoustic quality? Audiowear, a nested exhibition that is part of Sonic Arcade, highlights this property using jewelry design. The collection, by Amsterdam-based designer and ceramist Christie Wright and designer Arjen Noordeman, replicates both idiophone instruments, which create sound primarily by vibrating, and aerophones instruments, which cause bodies of air to vibrate. Audiowear was made to both be worn and to create a vocabulary of sounds for musical production. The collection has been featured in collaborations with musicians, DJs, and hip-hop artists, who have made original tracks by digitally remixing the ceramic sounds with added vocals.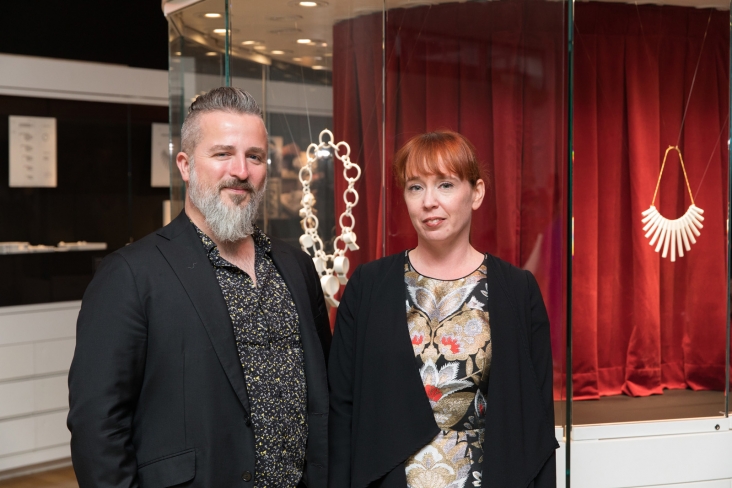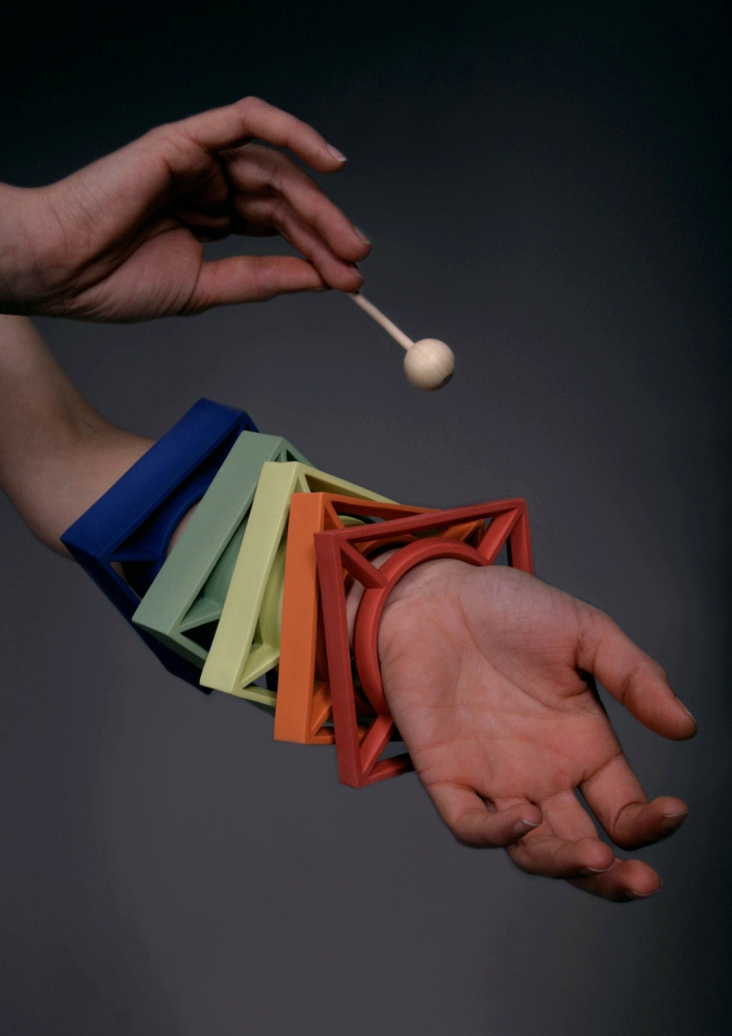 1. Why sound?
Arjen Noordeman: Sound is the most powerful sensation that connects to a person's soul. Music played an important part in both of our youths; we could almost provide you with the soundtracks of our time growing up. I think Christie and I both strongly feel this connection to music—it transports you to a moment or place in time.
2. Musical instruments and jewelry are a compelling combination. Have you always in some way thought of jewelry as musical?
Christie Wright: Jewelry and instruments actually seemed like a logical combination to us. I was always looking at ceremonial and performance costumes from other cultures, so this idea of using movement in combination with what is worn on the body to create a sound/music/performance is an ancient concept. Also, I was raised in the southern part of the United States, where I would see bluegrass musicians place washboards on their bellies or harmonicas around their necks. As I grew up, I loved to watch my local marching band, with their mounted drums, and how all limbs of the body had to perform in perfect harmony.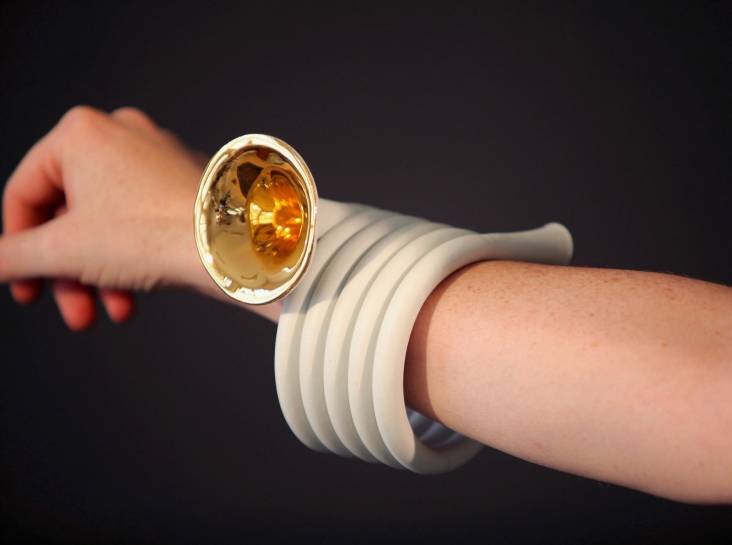 3. Did you set out to make an orchestra of sounds, or were these simply the most practical instruments to create given the process at hand?
Christie Wright: The process of instrument development was quite organic. We had been digging into old instrument collections in various museums, and also studying the types of musical objects that many potters make in their studios. We decided to focus our energy on idiophone and aerophone instruments, as we thought they would make for the best translations in clay. We wanted to study how increasing mass on the xylophone pieces, how shrinking the whistles or shortening the pipes of the pan flute, would change the sound. It was also interesting that by making just minor changes to size or proportions quickly in 3D, we could really create very different tones with the clay objects.
4. Why did you choose to work within the genre of hip-hop? And aside from hip-hop, what other genres of music would naturally fit with Audiowear?
Arjen Noordeman: The Amsterdam street scene embraced hip-hop early, including all the elements of its culture—graffiti, breakdancing, et cetera. So as a boy in the late 1980s I was already fascinated by it. I started making graffiti and listening to hip-hop when I was about thirteen years old. And it's never left me to this day. When I moved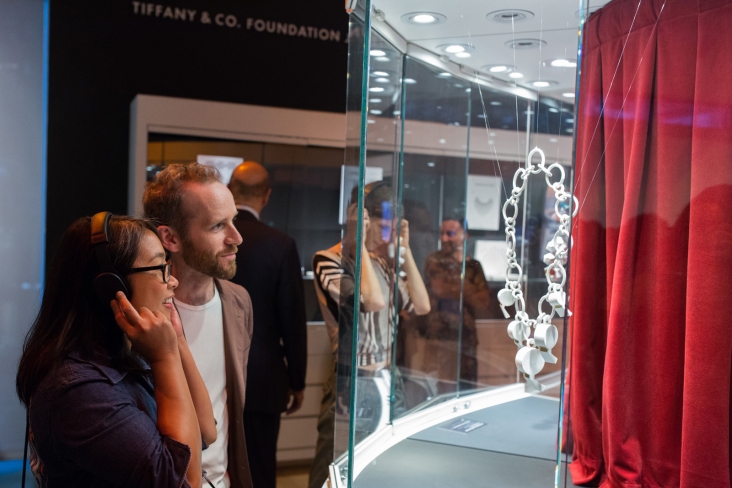 to New York City, I started building relationships with artists—that was some of the most creative fun I've ever had in my life. So when we were making Audiowear, it just made sense, as I already had a deep-rooted network in the underground hip-hop communities in the New York tri-state area. Logistically, too, ceramic instruments cannot be tuned due to the shrinking process in the kiln, and there is an unpredictability to the sound, so sampling and postproduction-based music was the best way to go. I basically asked all the artists I knew if they would work with Audiowear, thinking at least one of them would be up for doing a real song. Much to my surprise, they were totally into it because of the highly unusual challenge, and we ended up with enough songs to make a full-length record.
Christie Wright: Arjen and I debated the direction of the music a bit—we were initially considering hip-hop and experimental instrumentals, which are more my style. In the end, we went for hip-hop, but we still included the first track, Skooby Laposky's "The Making of Audiowear," and the end track, Michael Hirst's "Ceramicize," as bookends, as a nod to my love for experimental instrumentals.