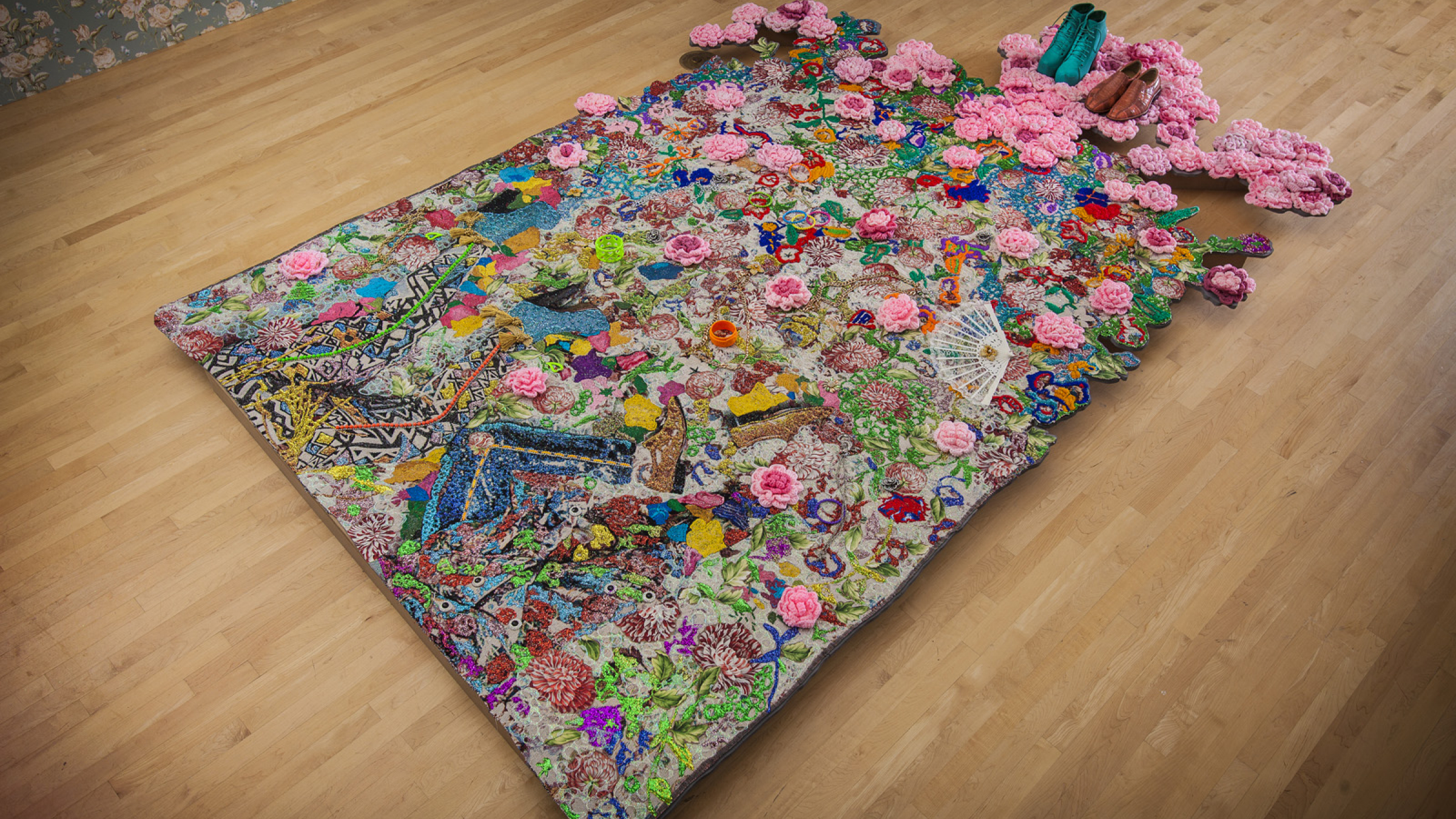 In 2017, the Museum of Arts and Design continued its commitment to explore and support the expanded field of craft through the collection, display, and interpretation of art with exhibitions focused on fashion and sound, as well as the acquisition of thirty-nine pieces for its permanent collection. An integral part of MAD's mission to build a collection that is reflective of the craft field historically and contemporarily, these acquisitions are a testament to the Museum's dedication to recognizing artists who have made significant contributions to the field, as well as emerging artists who are innovating in craft materials and methodologies. In its current collecting plan, MAD has also made it a priority to diversify its collection to reflect global practice and relevant narratives, and to expand the story of craft beyond the studio craft movement.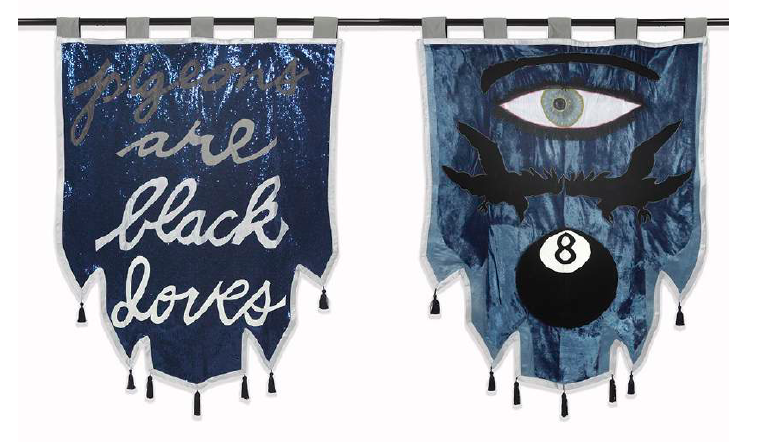 MAD has made a commitment to reflect racial and gender diversity in its collection, which now encompasses more than three thousand objects, by supporting emergent and established artists of color, female artists, and LGBTQ-identifying makers. In 2017, we were thrilled to have acquired pieces by El Anatsui, Ebony G. Patterson, and Cauleen Smith. Soleme, a gift of Aviva and Jack Robinson, is a small-scale yet exquisite example of the iconic metallic "quilt" sculptures created by the internationally acclaimed Ghanaian sculptor El Anatsui as a commentary on colonial and postcolonial consumerism in Africa. The piece can be seen on display on the theater level of the Museum. Where We Found Them (fig 1), a mixed-media composition by Ebony G. Patterson that uses the flamboyant aesthetics of dancehall culture to bring attention to unacknowledged violence against black men, is an especially important acquisition due to its institutional history as part of Dead Treez (2015), Patterson's solo exhibition at MAD. Finally, Cauleen Smith's banners, We Were Never Meant to Survive and Pigeons Are Black Doves (fig 2), inspired by videos of police brutality against black people and recently featured in the Whitney Museum's 2017 Biennial, are prime examples of the expanded field of craft, combining fiber, protest art, performance, and a social justice narrative.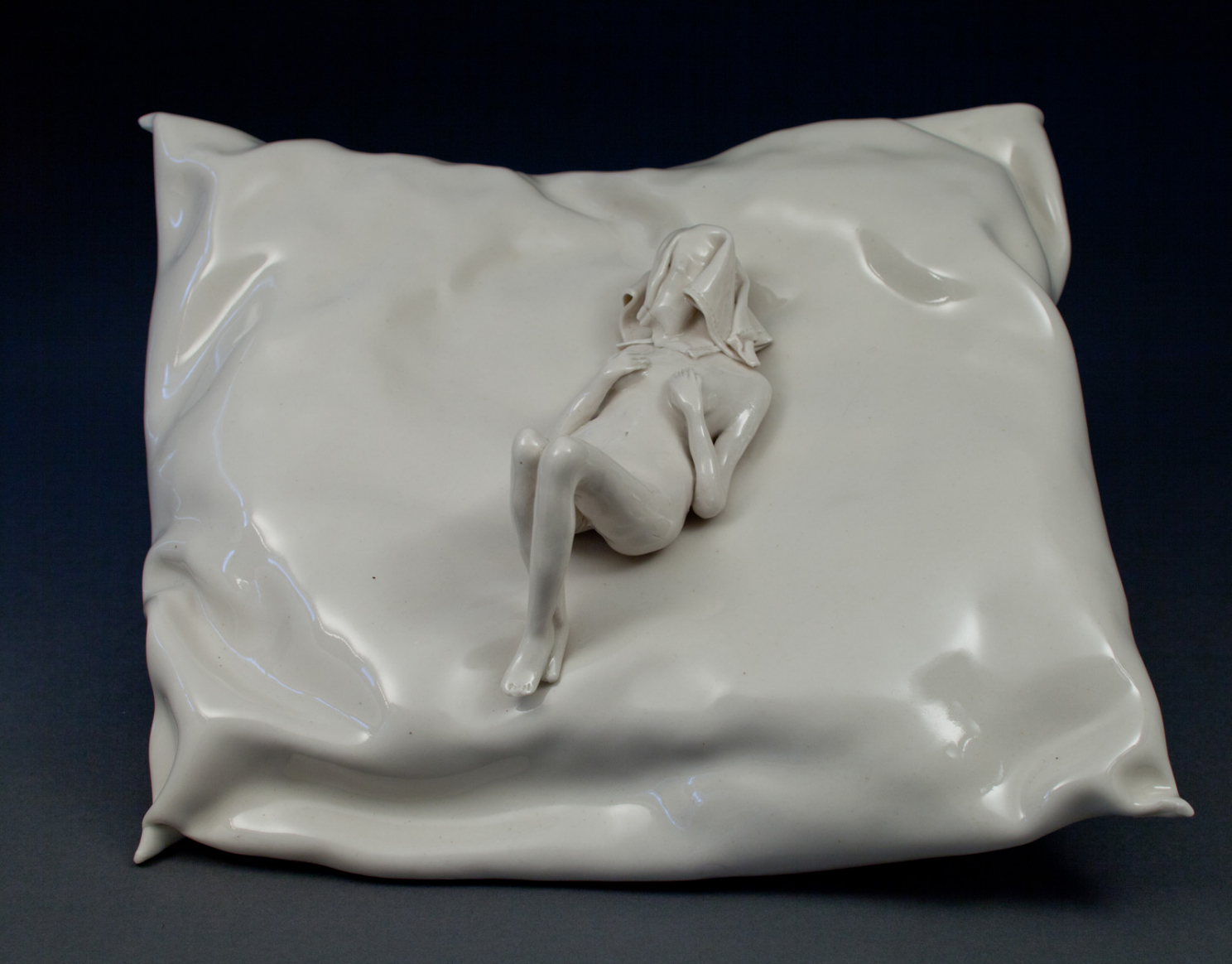 In addition to the above, MAD made several acquisitions in recognition of its exhibition history that also mark significant contributions to craft practice. The Museum acquired four porcelain pieces by Coille Hooven, Coille's Teapot, No Names (fig 3), Pregnant Girl, and Awakening, which were featured in Hooven's solo exhibition at MAD, Coille Hooven: Tell It By Heart (2016). Like the exhibition, the acquisition of these pieces celebrates one of the first female artists to bring feminist content to clay over thirty years ago. Another acquisition was a pair of fiber sculptures, Lady Performing and Woman Emancipated, by Dorian Zachai, a pioneer of off-loom construction and fiber sculpture of the 1960s. Zachai was featured in MAD's groundbreaking exhibition Woven Forms (1963), in which Woman Emancipated was displayed. This year's acquisitions also include two pieces, Commuter Pas (fig 4) and Off the Record, by one of MAD's legacy artists, the late J. Fred Woell. The jewelry artist was featured in ten MAD exhibitions, including a solo exhibition, Jewelry by J. Fred Woell, in 1967. His innovative found-object constructions, which provided humorous commentary on politics and culture, paved the way for many contemporary jewelry artists. For example, Lauren Kalman's Embodier (1) Collar (fig 5), now part of the Museum's collection, addresses body politics through the simplification of genitalia to be worn as collars and badges of honor. The Museum has been an ardent supporter of Kalman, having included her work in the 2014 exhibition Multiple Exposures: Jewelry and Photography and presented a public showing of her provocative video work in 2016; that same year, Kalman curated and designed her solo exhibition at MAD, Lauren Kalman: But if the Crime is Beautiful. MAD is also honored to have been gifted two pins, Breaking the Glass by Vivian Shimoyama and Peace Dove by Cécile et Jeanne, by Madam Secretary Madeleine Albright in commemoration of the end of her MAD traveling show, Read My Pins, which ran for ten years (acquisition pending).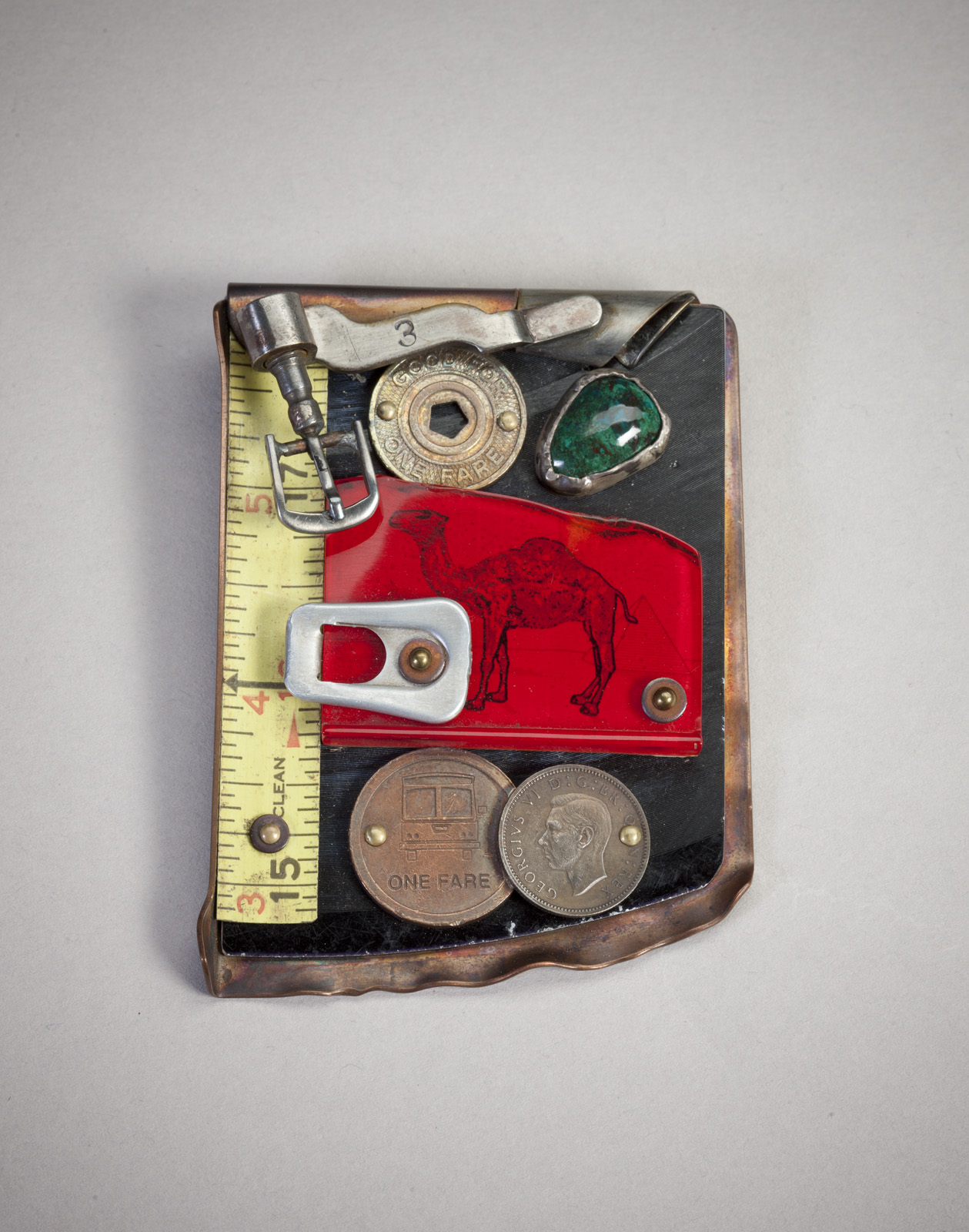 2017 marked the inauguration of the MAD Artist Studios Acquisition Prize. Awarded annually, the prize establishes a fund for the purchase of work by an artist or artists participating in the Museum's on-site artist-in-residence program, which is celebrating its tenth anniversary in 2018. MAD launched the prize with the acquisition of Euphoria and Feria 1–3 by Liz Collins, 2016 alum, who created the latter works while in residence at MAD. Similarly, the LOOT Acquisition Prize expands the Museum's contemporary jewelry holdings by adding to the collection a work or works featured in MAD's annual LOOT jewelry show and sale. This year there were two winners, Sunyoung Kim and Ute van der Plaats, resulting in the acquisition of Kim's Theme and Variation necklace and van der Plaats' In Between Days ring for the Museum's collection.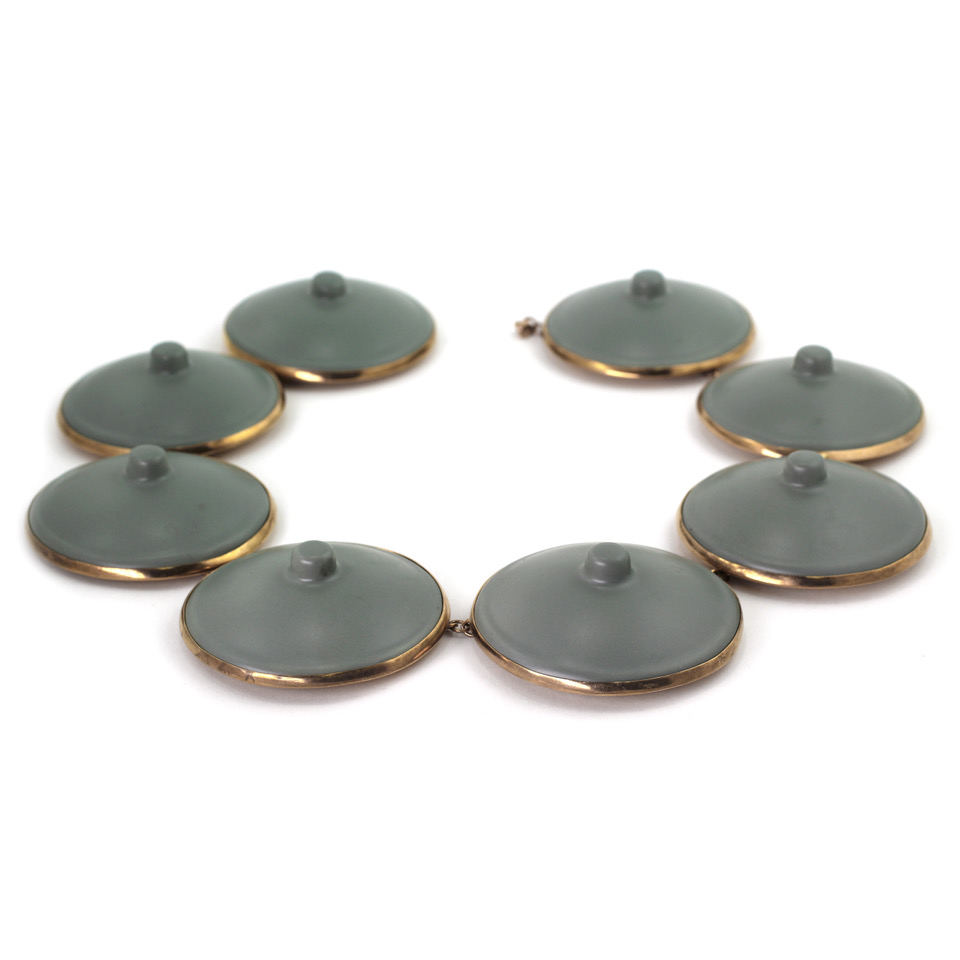 Other acquisitions in 2017 included Encyclopedia of the Familiar (fig 6) by David R. Harper, who works in mixed media and fiber. We are honored to have received this work as a gift from the John Michael Kohler Arts Center, which has a mission of placing art by emerging artists into public collections. The piece will be on display in the lobby this winter. We also expanded our jewelry collection through the acquisition of Monsieur Louis (fig 7) by Aurélie Guillaume, a featured LOOT artist and a rising star in enamel work, in whose pieces narrative plays a key role; three rings by Stefania Lucchetta, which show new materials and new technologies being used in the making of contemporary jewelry; a brooch by Giovanni Corvaja; a necklace by Charles Loloma; a neckpiece by Attai Chen (acquisition pending); and Wearable Device for a Magnifying Glass by Sigurd Bronger (acquisition pending). Finally, MAD expanded its collection with the addition of Untitled by Coille Hooven, Untitled by Jay Musler, Lace Vessel "Blue Spot" by Etsuko Nishi, Avian Pair by Marc Petrovic, Untitled by Bayne Peterson (acquisition pending), and Untitled by Yoshihiko Takahashi.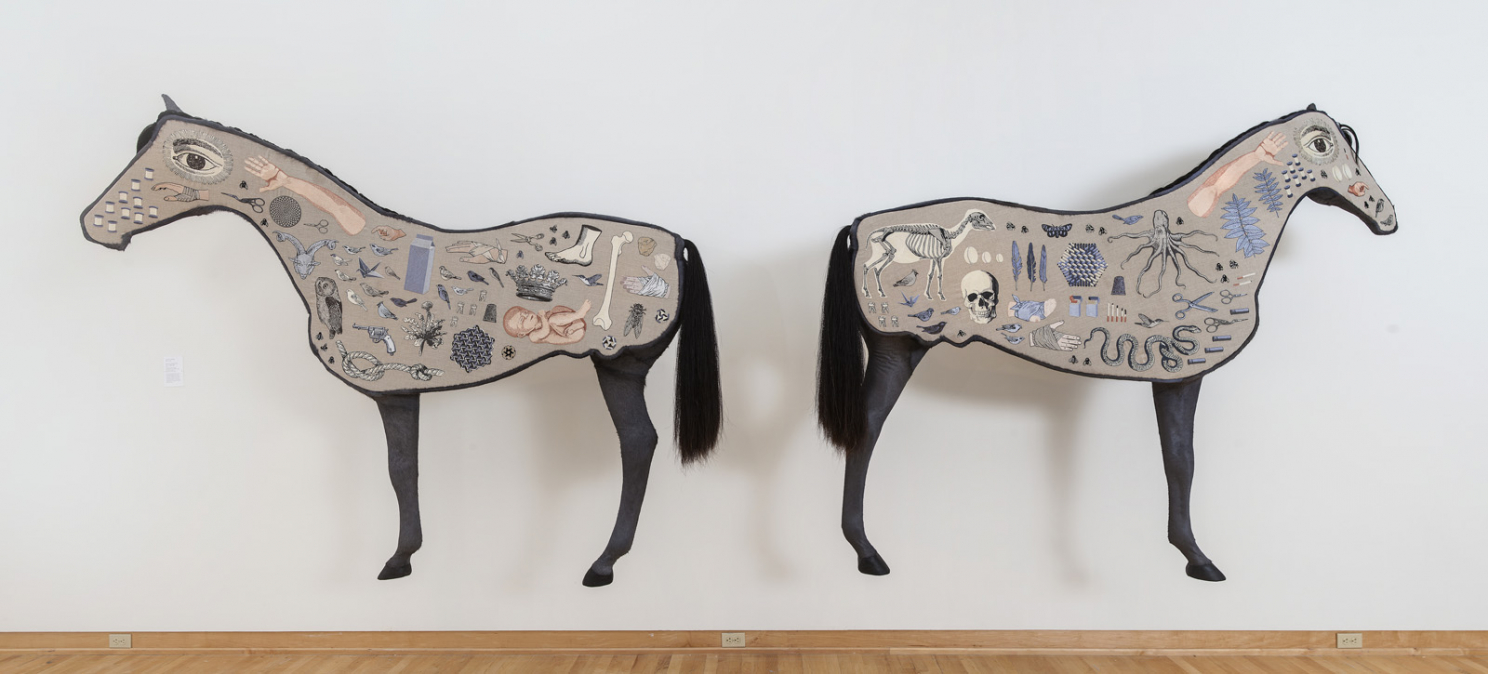 The Museum looks forward to upholding its commitment to support artists in the field of craft through collecting, further diversifying its permanent collection, and expanding its holdings to include comprehensive ceramic, fiber, and jewelry collections in the 2018 and beyond. We are delighted to celebrate our 2017 acquisitions and the artists that comprise our permanent collection, whose work represents the past, present, and future of craft.