Studio PSK: Polyphonic Playground
Part of Sonic Arcade: Shaping Space with Sound
Aug 22, 2017–Feb 11, 2018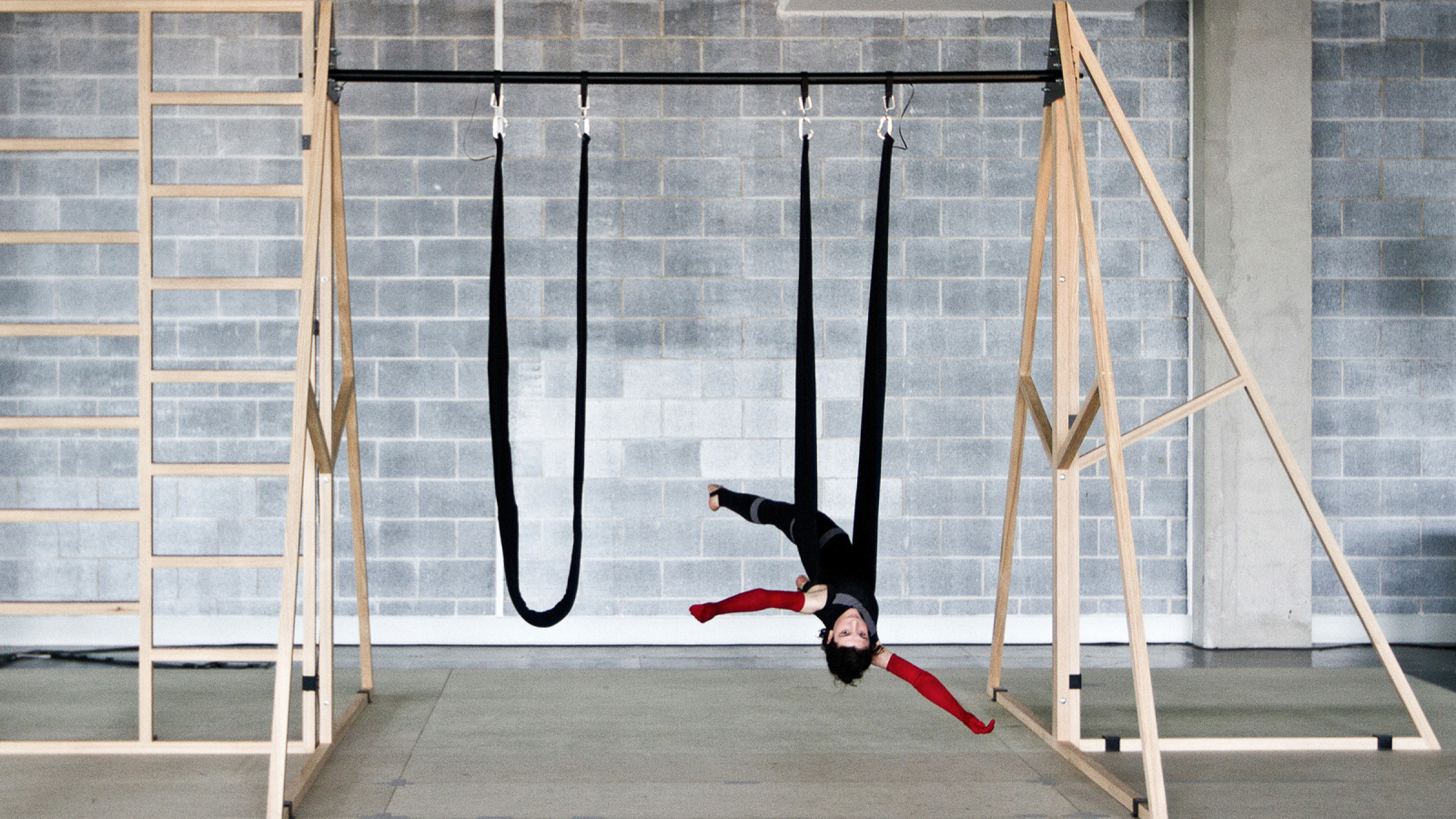 Sonic Arcade: Shaping Space with Sound is a multi-component exhibition featuring interactive installations, immersive environments, and performing objects that explore how the ephemeral and abstract nature of sound is made material. At a time when so much visual information is being dispatched, consumed, and digested, the auditory provides a compelling sensory experience that is capable of reorienting the body to consider spatial and interpersonal relationships anew.
Comprised of linked solo and curated projects, Sonic Arcade explores sound as substance, framing it as interdependent material that is physically crafted and transmitted through electronic circuits and signals, radio waves, and resonant bodies that create encounters that are not only heard, but felt. The exhibition features contemporary artists, designers, and performers who respond to sound's potential as a material that influences how people experience space, their environment, and time, drawing out the ability of the auditory to provide a fresh perspective on how surroundings, and the body, are perceived and engaged.
Sonic Arcade features Polyphonic Playground, a project by Studio PSK that incorporates on-site residency and activation by New York–based choreographers.
Polyphonic Playground was commissioned and curated by Fashion Space Gallery, London College of Fashion. The project originated from a series of collaborative conversations between Studio PSK, Fashion Space Gallery and musical artist Reeps One and has been developed with Creative Technologist Ben Williams.
The activation of Studio PSK: Polyphonic Playground is curated by Manager of Public and Community Engagement Programs Danny Orendorff.
Leading support for Sonic Arcade: Shaping Space with Sound is generously provided by the Andy Warhol Foundation for the Visual Arts and Michele and Marty Cohen. The Museum of Arts and Design also gratefully acknowledges the support of exhibition co-chairs Andi Potamkin Blackmore and Jordan Blackmore; Laura and Lewis Kruger; MAD's Chairmen's Council and Director's Circle; Paul Kasmin Gallery; Upfor; the Consulate General of the Netherlands as part of the Dutch Culture USA program; the Consulate General of Israel; and the Danish Arts Foundation. In-kind support for this exhibition is provided by KEF and Turnstyle Underground Market. In-kind support for the exhibition's education and public programs is provided by littleBits Electronics, Inc.
Media Partner: WNYC
This exhibition is supported, in part, by public funds from the New York City Department of Cultural Affairs in partnership with the City Council.
Sonic Arcade: Shaping Space with Sound is curated by Shannon R. Stratton, MAD's William and Mildred Lasdon Chief Curator, with the support of Curatorial Assistant and Project Manager Angelik Vizcarrondo-Laboy. The activation of Studio PSK: Polyphonic Playground is curated by Manager of Public and Community Engagement Programs Danny Orendorff.
Artist Bio
Studio PSK is an award-winning design and creative studio based in London, UK. Using design and technology, Studio PSK creates unique experiences that bring audiences and organizations closer together. Characterized by a cross-disciplinary approach, the studio works with brands, companies, and galleries to tell stories through interactive objects, digital environments, installations, and graphics. Studio PSK has produced work that has been exhibited internationally in the Design Museum; MU artspace, Eindhoven; Tate Modern; National Institute of Design, India; Victoria and Albert Museum; Design Miami; and Macau Tower.