Workshops | Sun and Screens: Workshops in Screen Printing Summer Fashion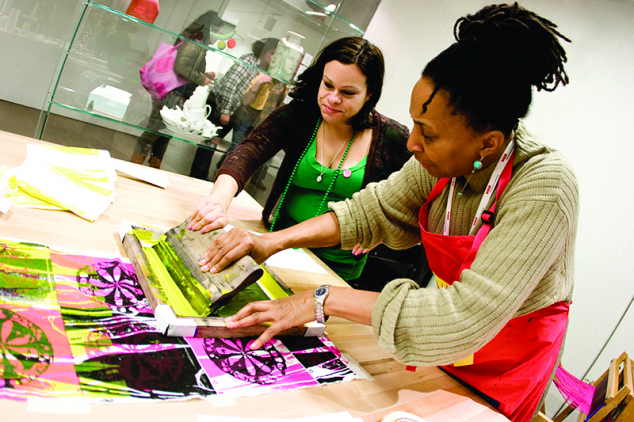 Program Description
Dating back to ninth century China, screenprinting is a versatile technique used in a variety of creative practices. Usually associated with the making of posters and flat works, this unique process can be employed to create a plethora of adorned textiles and one of a kind fashion items. 
Join artist and author of Water-based Screenprinting Today, Roni Henning, as she leads afternoon-long, hands-on workshops that introduce the novice and expert alike to some of the diverse possibilities of creating summer fashion using water-based screenprinting.
From beach bags to patterned scarves and beach wraps, Sun and Screens: Workshops in Screen Printing Summer Fashion give anyone a chance to utilize this historic technique in creating a unique contemporary summer look.
No previous experience needed.  All materials provided. 
Only non-toxic, solvent free, and environmentally safe printing methods will be used.