Project Space | Excess of Void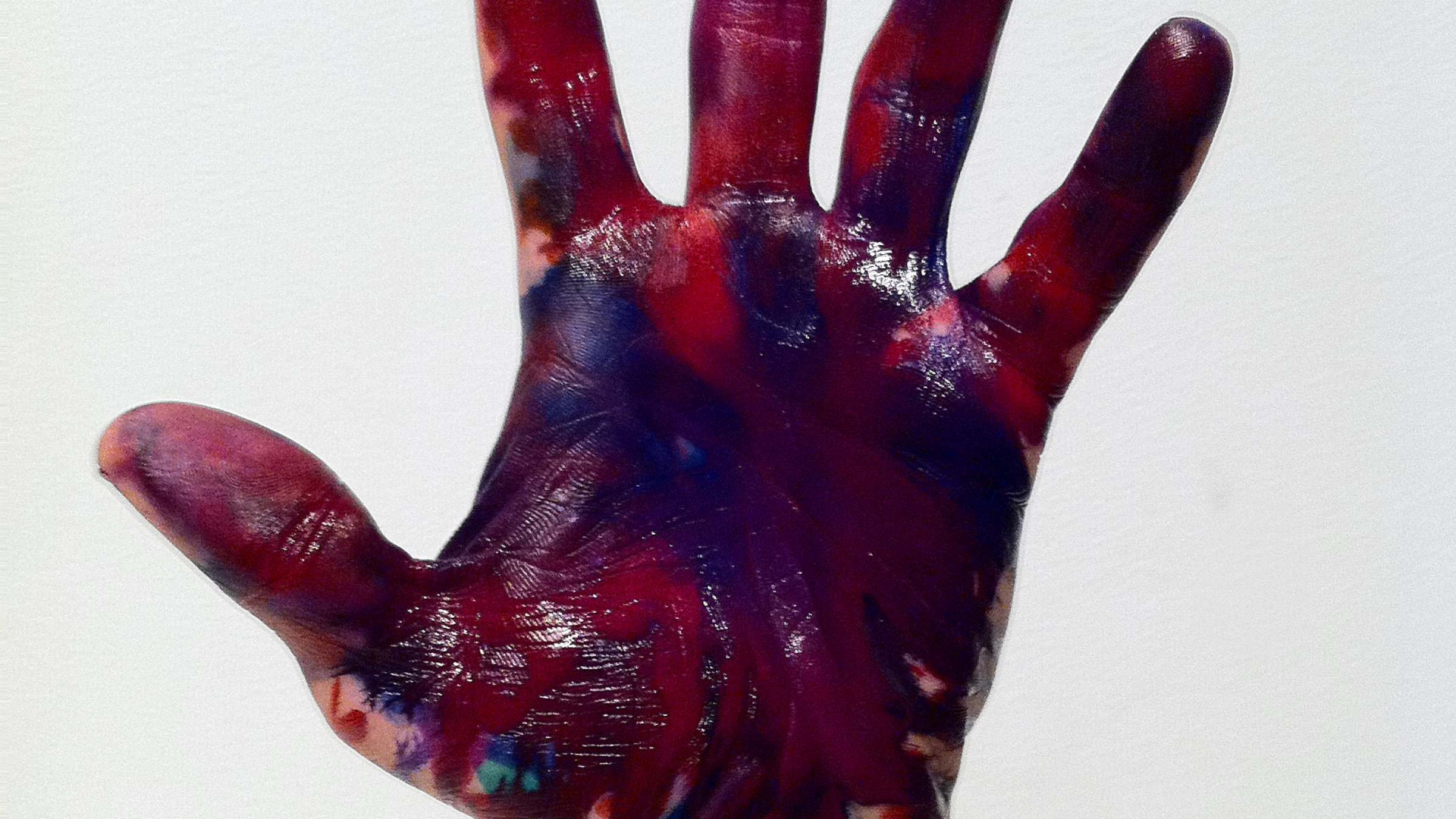 Exploring the possibilities of producing open material, NYC based artists Aaron Anderson and Eric Timothy Carlson take residence at MAD through the winter and spring of 2013 as they construct their project, Excess of Void.
A manifestation of potential energy that, over time, finds definition as culturally relevant forms of object, painting, structure, and surface, Excess of Void utilizes the museum as an incubator for the pre-form stage of realization through which Carlson and Anderson explore the museum's role in the trajectory of creative output.  
Taking place in the Open Studios, each installment of the study will be comprised of presenting their process of transforming the surface of natural wood sheets with dye and pigment to a visually saturated state, creating a graphic effect similar to multicolored galaxies or tie-dyed fabric. 
Produced around additional aural and visual considerations, these studies will become enhanced by the experience and presentation of the space, with elements such as amplified electronic ambient music and live feed video projections. 
Through this process, Anderson and Carlson explore the construction of new material with the inherent ability to craft new forms.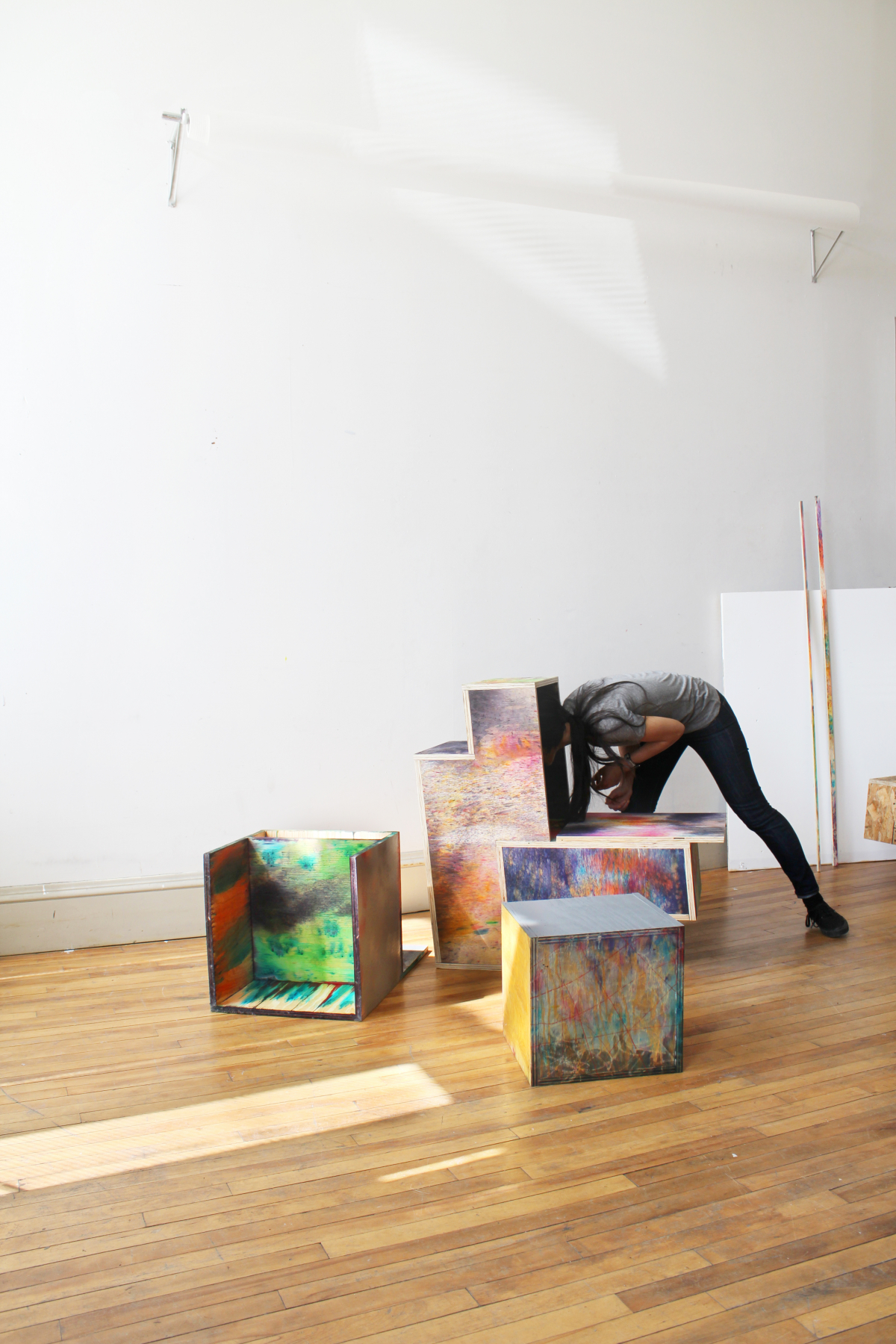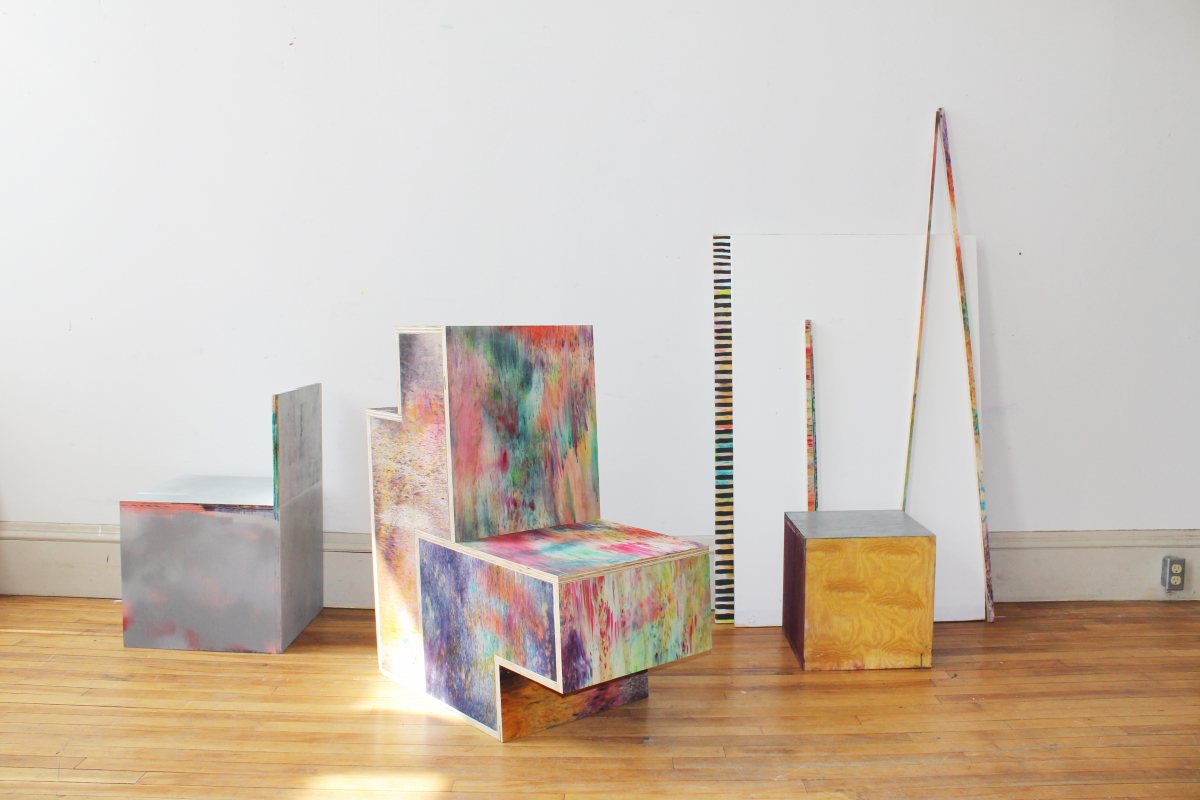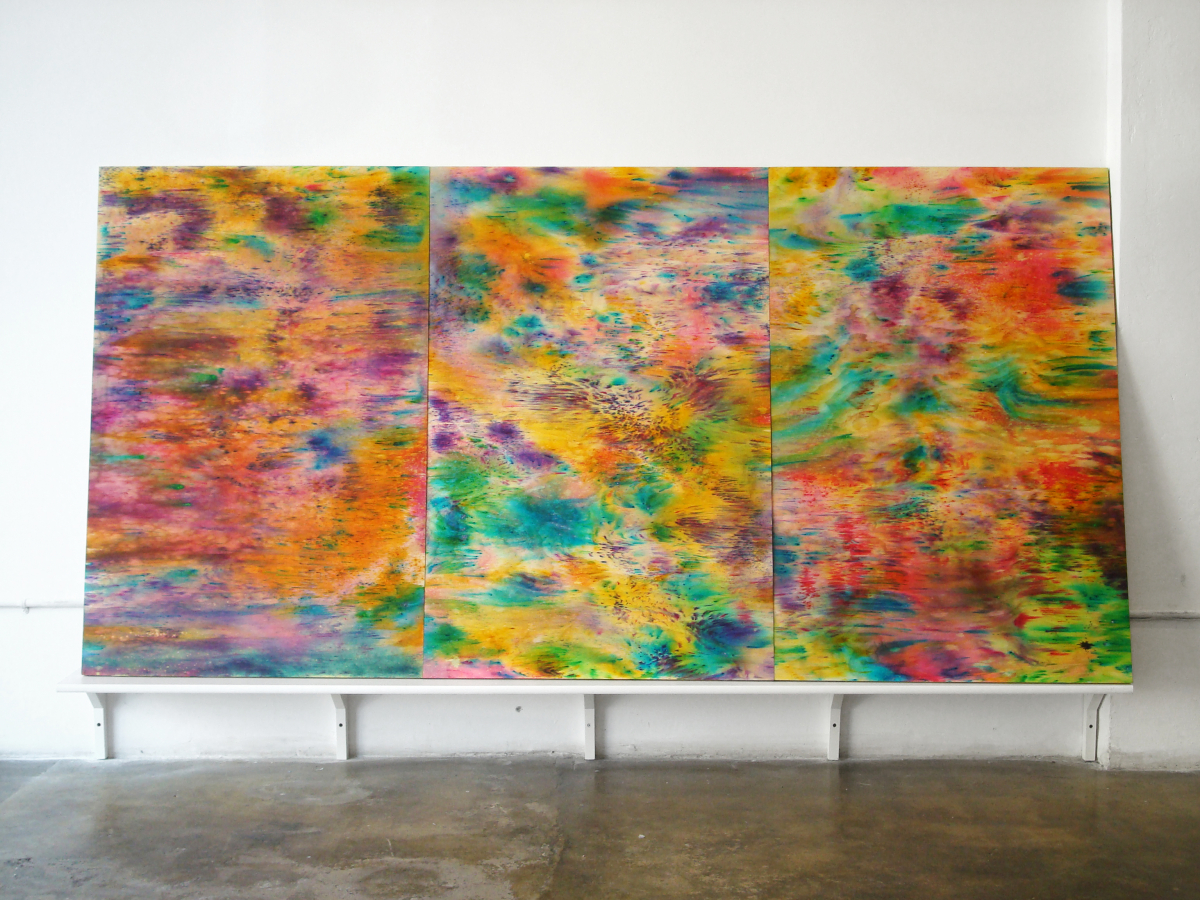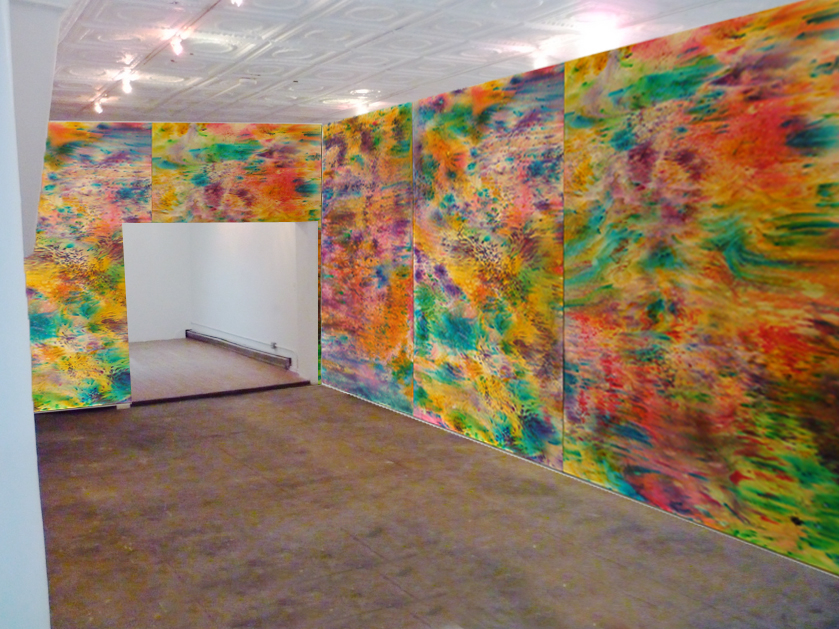 Events