Project Space | The Curator Lab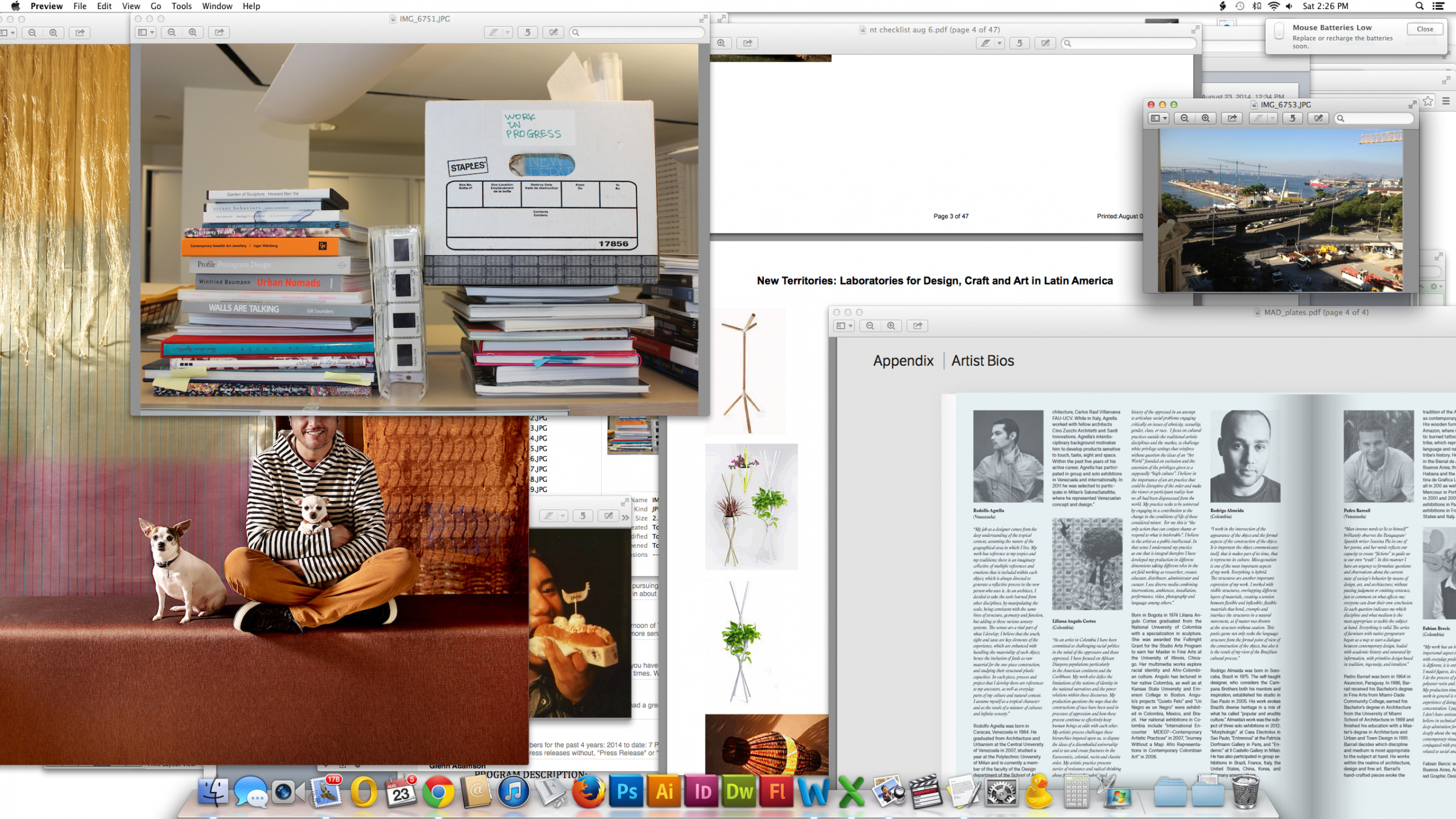 Much of the role of the curator is one of researcher.  Many hours, months and, often, years go into the compiling of information on the history, context and individuals who together comprise an important cultural moment.  The result of this activity is most commonly presented in the form of exhibitions, publications and programs.  However, the curatorial process is most often kept behind the scenes.
Opening up this cornerstone of museum practice to the public, The Curator Lab presents the research of MAD's curatorial team as they crafted the museum's newest exhibition New Territories: Laboratories for Design, Craft and Art in Latin America.  Taking the form of a laboratory, or open studio, The Curator Lab presents travel logs, video, publications, interviews and other research materials that together culminated in this international survey. 
Demystifying the role of a curator, The Curator Lab gives anyone the opportunity to peruse these materials, allowing for one to discover the thought processes, dialogues and creativity of a curatorial team and how it is transformed into the final exhibition on view. 
Events