Talks | Bibliothek Schmibliothek: Shahryar Nashat and Aude Lehmann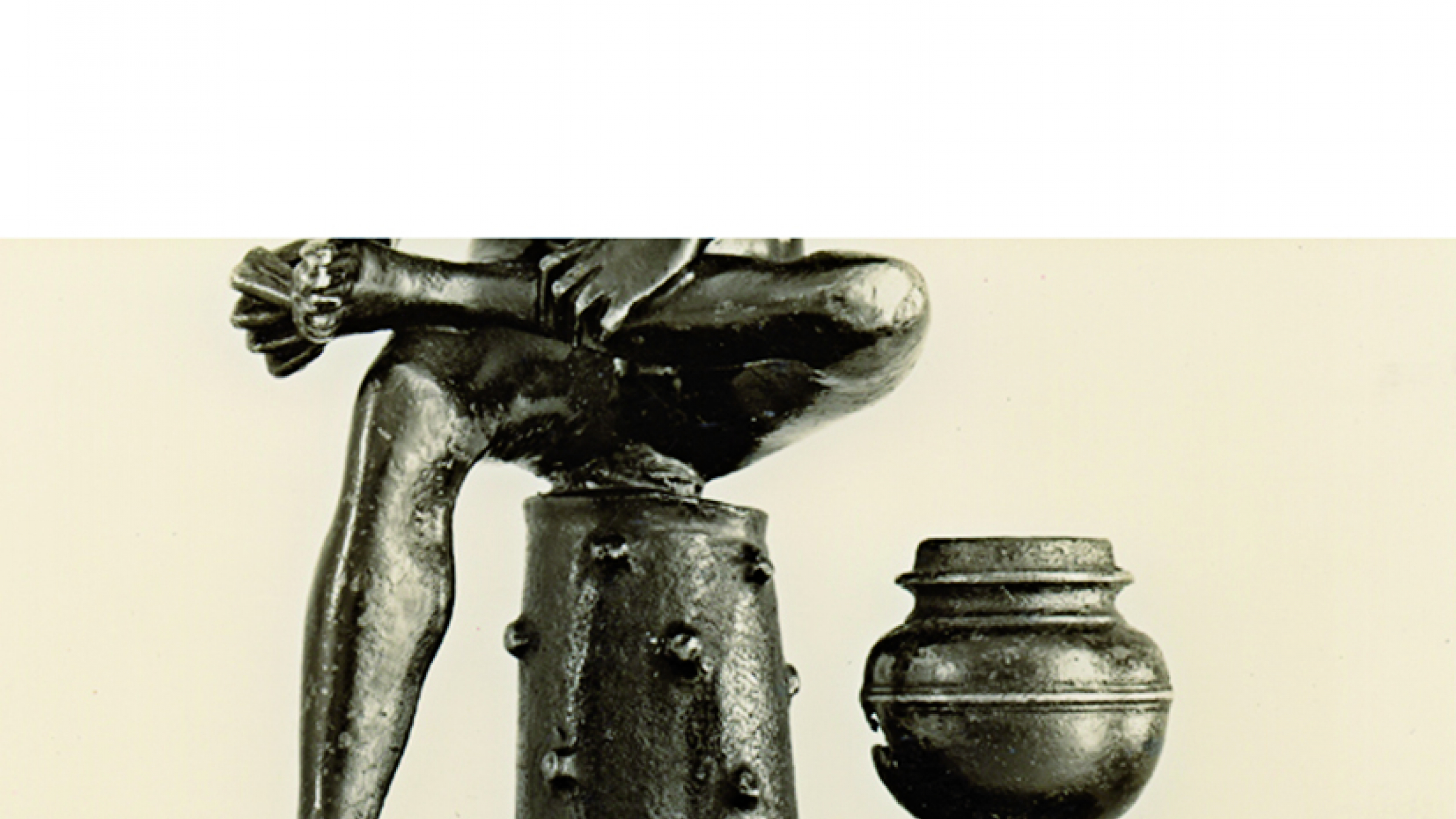 In his sculptures, photographs, and films, the work of Swiss artist Shahryar Nashat often addresses the representation of the body in art history and the conventions of mediation and presentation. Nashat finds great pleasure in details, and his works—with their near-obsessive methods of framing and cropping — draw the viewer into a world of clandestine forms, artful gestures, and posturing. His work has been exhibited widely: such venues include Silberkuppe, Berlin; CCA Wattis, San Francisco; 54th Venice Biennial; Museum for Contemporary Art, Basel; Frieze Projects, London; Rodeo, Istanbul; Art Unlimited, Basel. 
Nashat will be spending a few weeks on research in several New York City art libraries and collections – including the Museum of Design's. He has opened up his residency invitation to Zurich-based graphic designer, Aude Lehmann. Together, they will investigate how art and its designed reproduction – two old flames – have passed the time. Looking in detail at how the subjective tools of design affect the reproduction of art, they will examine both printed matter and more recent digital content. 
Lehmann, a prominent designer who works mostly in the field of visual art, has been commissioned by eminent artists and institutions, including Kunsthaus, Zurich and Gladstone Gallery, New York. They previously worked together on Nashat's prize-winning monograph, Downscaled and Overthrown, published by Sternberg Press (New York/Berlin).