Museum of Arts and Design Announces New Board Leaders and Trustees
Michele Cohen Elected Chairman of the Board
Ann Kaplan Elected Secretary of the Board
Joan Hornig and Barbara Waldman Welcomed as New Trustees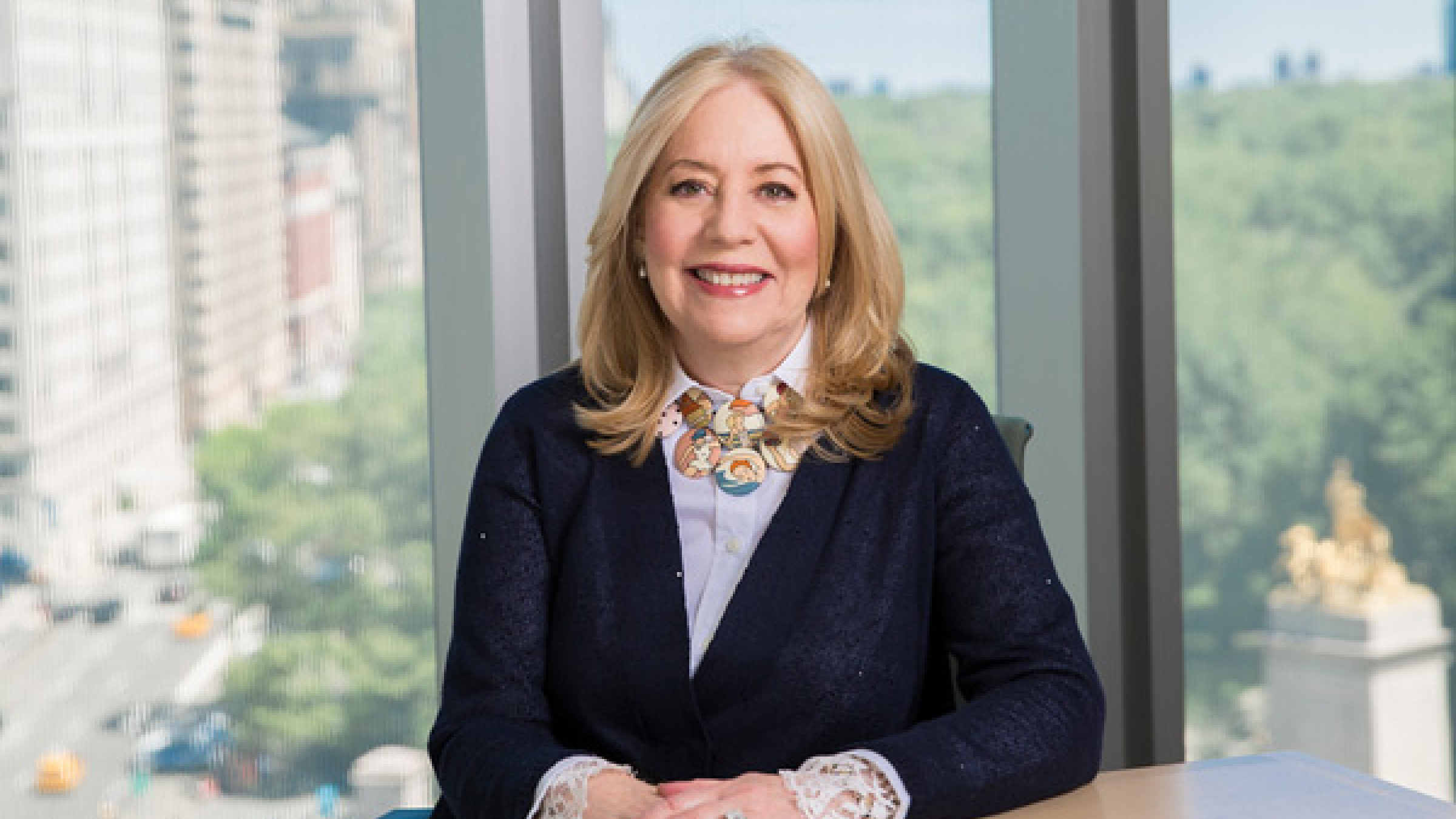 New York, NY (July 15, 2016)
The Museum of Arts and Design (MAD) is pleased to announce the appointment of Michele Cohen as Chair of its Board of Trustees. Cohen succeeds Lewis Kruger, who has become Chairman Emeritus. MAD's Board of Trustees also elected Ann Kaplan as Secretary, and voted to appoint Joan Hornig and Barbara Waldman as new Trustees.
"MAD will be celebrating its 60th anniversary this fall, and I welcome the opportunity to lead the board into the next chapter of the Museum's history," said Cohen. "We are extremely grateful for Lewis Kruger's more than twenty-five years on the board and the past seven as Chair. He led us through a period of transition for the Museum and the completion of our capital drive. His steadfast and inspired leadership has been essential to our success. I look forward to our continued partnership."
"We are thrilled to be welcoming Joan Hornig and Barbara Waldman to the Board. They each bring a wealth of experience, and passion for the art and design worlds," added Kruger. "Ann Kaplan has been a dedicated member of our Executive Committee for over a decade and we look forward to her becoming Secretary of the Board."
Michele Cohen began her career in education, before joining Cohen & Steers, where she worked in finance for 18 years. Since becoming a Museum Trustee in 2008, Cohen has served on a number of board committees, including the Collections, Development, Exhibitions, and Executive Committees. She was elected Secretary of the Board in 2014 and Vice Chair in 2015. Additionally, she has served as the Chair of Loot: MAD About Jewelry since 2010. Under her leadership, the annual artist-made jewelry exhibition and sale has raised $2.5 million for the Museum. She currently serves on MAD's Director Search Committee.
In addition to her role with MAD, Cohen serves as a Trustee of Alfred University and the University of Vermont Foundation, and she is a former Trustee of Riverdale Country School and Project Kesher, a grassroots organization that supports women in the former Soviet Union. At Alfred University, she established the Cohen Center for the Arts, transforming a former fraternity house into a vibrant cultural resource. In 2016, she was appointed to the Advisory Board of the Alfred Ceramic Art Museum. At the University of Vermont, Cohen is funding the transformation of the aged Elihu B. Taft School building into a modern studio and exhibit space for students and faculty in the Department of Art and Art History. Along with her husband, Martin, she supports numerous other philanthropic endeavors in New York City; they especially share a passion for Central Park, as reflected in their contributions to Central Park Conservancy. She holds a BS from the University of Vermont and an MS from Hunter College.
Ann Kaplan was elected Secretary of the Board of Trustees, replacing Michele Cohen. She has served on the Board of Trustees at MAD since 2003. In addition to her new role, she is Chair of MAD's Investment Committee and a member of MAD's Governance Committee. Kaplan is a partner of Circle Wealth Management, an investment advisory firm, and the Chair of Circle Financial Group, a wealth management membership organization. She was previously a general partner of Goldman, Sachs & Co., where she served as the head of the municipal bond department. Kaplan serves as a board member of Goldman Sachs Bank USA, the American Red Cross in Greater New York, and Columbia University, as well as a member of the Board of Overseers of Columbia Business School. She is a member of the Council on Foreign Relations, the Committee of 200, the Economic Club of New York, and the International Women's Forum. Kaplan holds a BA from Smith College and an MBA from Columbia University.
Joan Hornig was elected Trustee in June 2016. After a 20-year career on Wall Street, Hornig combined her knowledge of the non-profit landscape, business acumen, and love of jewelry and design by merging them into a philanthropically driven company, creating Joan Hornig Jewelry and the Joan B. Hornig Foundation for charitable donations in 2003. In 2012, the New York Stock Exchange honored Hornig's philanthropic model by inviting her to ring the closing bell. In 2014, she was the designer honoree at the FIT Foundation Annual Awards Gala and also received the National Ethnic Coalition of Organizations Ellis Island Medal of Honor, and in 2015, she was honored by United Cerebral Palsy of New York City with the Women in Business Award. In 2016, Hornig was honored at MAD's LOOT Benefit Dinner. To date, the Joan B. Hornig Foundation has donated to more than 900 worthy initiatives around the world addressing issues such as education, medical research, social services, the arts, animal rights, and environmental protection. Hornig serves on the Board of Trustees of the Fashion Institute of Technology. She holds a BA in Fine Arts from Harvard University and an MBA from Columbia Business School.   
Barbara Waldman was elected Trustee in June 2016. A passionate craft advocate and collector, Waldman is past Board Chair of the American Craft Council. She is currently a member of the National Advisory Board of the Museum of Craft and Design in San Francisco, where she previously served as Chair of the Board of Directors. She is a founding and former board member of the Founders' Circle, Mint Museum of Craft + Design, in Charlotte, North Carolina; former Director of the James Renwick Alliance, Renwick Gallery, Smithsonian American Art Museum; and founding and former Director of Art Jewelry Forum. Now retired, Waldman was principal of a firm that marketed the services of interior designers and architects. Prior to that, her background includes many years in the corporate world working in strategic planning and marketing for the financial services and industrial products industries. She is a graduate of the University of Michigan and the Harvard Business School Program for Management Development.
A complete list of the officers of the Museum of Arts and Design Board of Trustees, elected June 2, 2016, follows:
Chair Michele Cohen
Chairman Emeritus Jerome A. Chazen
Chairman Emeritus Lewis Kruger
Chairman Emerita Barbara Tober
Secretary Ann Kaplan
Trustees
Diego Arria
Dror Benshetrit
Marian C. Burke
Cecily M. Carson
Simona Chazen
Charles S. Cohen
Mike De Paola
Eric Dobkin
Marcia Docter
Michael Dweck
C. Virginia Fields
Joan Hornig
Michael Jesselson
Nanette L. Laitman
Simone Leigh
Jeffrey Manocherian
Marsy Mittlemann
Laura Taft Paulsen
Linda Plattus
Klara Silverstein
Angela Sun
William S. Taubman
Barbara Waldman
Miles Young

Honorary
Kay Bucksbaum
Suzanne G. Elson
Sandra Grotta
Jane Korman
Jack Lenor Larsen
Jeanne Levitt
Nancy Marks
Aviva Robinson
Alfred R. Shands, III
Ex-Officio
Maggi Peyton, Representative for Manhattan Borough President Gale Brewer
Malini Shah, Representative for City Council Speaker Melissa Mark-Viverito
ABOUT THE MUSEUM OF ARTS AND DESIGN
The Museum of Arts and Design (MAD) champions contemporary makers across creative fields and presents the work of artists, designers, and artisans who apply the highest level of ingenuity and skill. Since the Museum's founding in 1956 by philanthropist and visionary Aileen Osborn Webb, MAD has celebrated all facets of making and the creative processes by which materials are transformed, from traditional techniques to cutting-edge technologies. Today, the Museum's curatorial program builds upon a rich history of exhibitions that emphasize a cross-disciplinary approach to art and design, and reveals the workmanship behind the objects and environments that shape our everyday lives. MAD provides an international platform for practitioners who are influencing the direction of cultural production and driving twenty-first-century innovation, and fosters a participatory setting for visitors to have direct encounters with skilled making and compelling works of art and design.
Contacts
Wendi Parson
Deputy Director, Communications and Marketing
Iman Nelson
Marketing and Media Relations Manager
Tel: 212.299.7737
Email: press@madmuseum.org
Image Archive
Press List
Additional Material