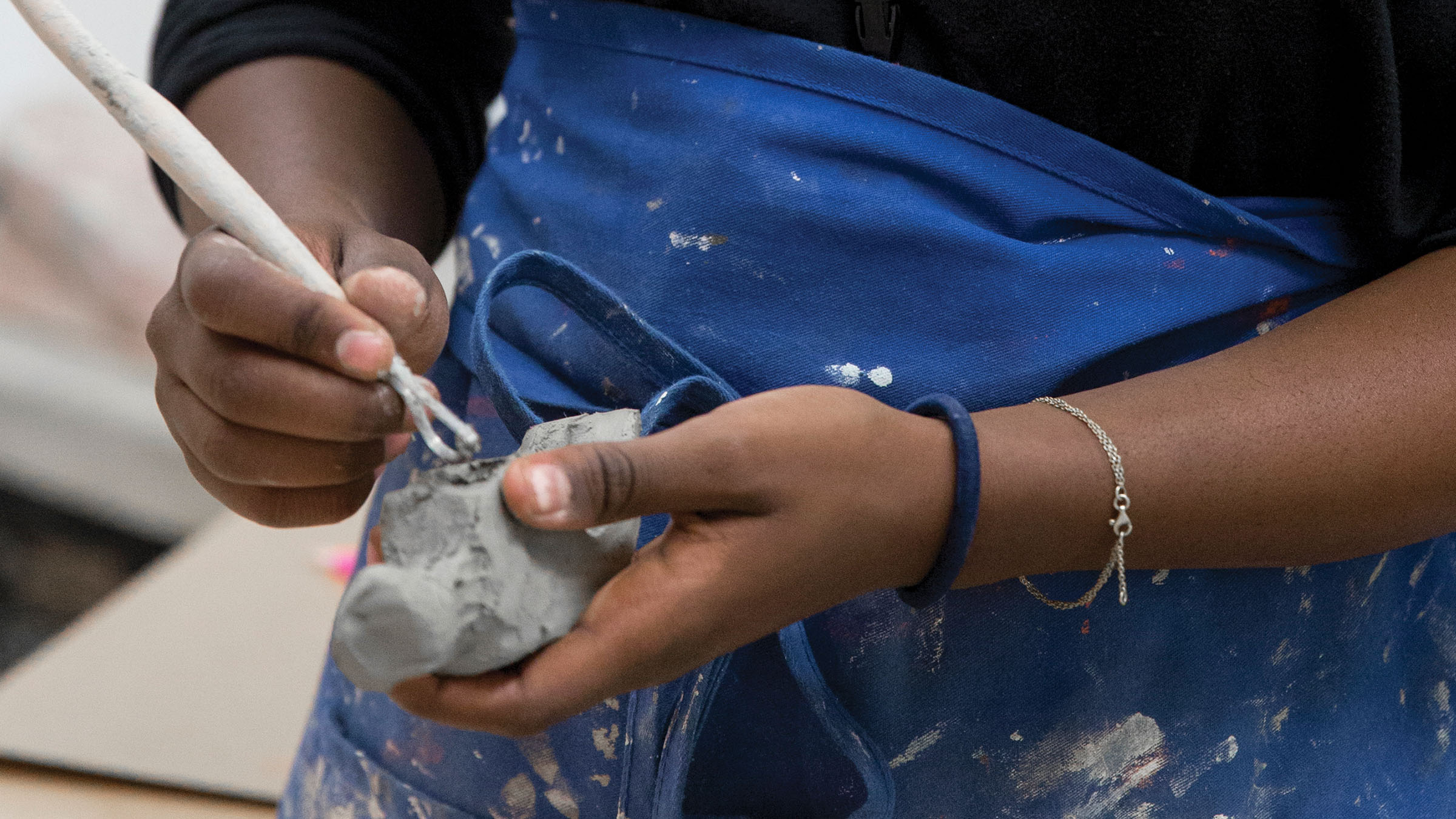 Become a MAD Artist-in-Residence
Located on the sixth floor of the Museum and open to the public, the Artist Studios at MAD is a community engagement and professional development program for contemporary artists and designers. The first program of its kind, the Artist Studios opportunity is designed to encourage visitors to meet artists-in-residence as they expand their creative practice while working on-site at MAD. Three artists (two Daily Residents and one Artist Fellow) are selected per six-month session, for which they receive access to studio space in the Museum and a stipend. Visitors are welcome to visit MAD's Artist Studios three days each week to view works in progress and converse with the artists and designers.
The artists chosen for MAD's Artist Studios program represent a wide range of creative practices within the fields of art, craft, and design. Established in 2008, the program has served as an important platform for more than 180 artists and designers to advance their careers and is widely recognized as an innovative model for Museum education. The MAD Artist Fellowship was introduced in 2016 to support the practice of emerging NYC-based artists from historically underrepresented communities. Alumni of the program have gone on to highly regarded careers, and after their time at MAD have proceeded to exhibit work at MAD and other major institutions, including the Queens Museum, Whitney Museum, Brooklyn Museum, and Studio Museum, among others.
Applications will become available in Spring 2023 for the August 2023–February 2024 and February 2024–August 2024 sessions of the Artist Studios.
To be notified about future info sessions and open calls, join the Artist Studios mailing list.