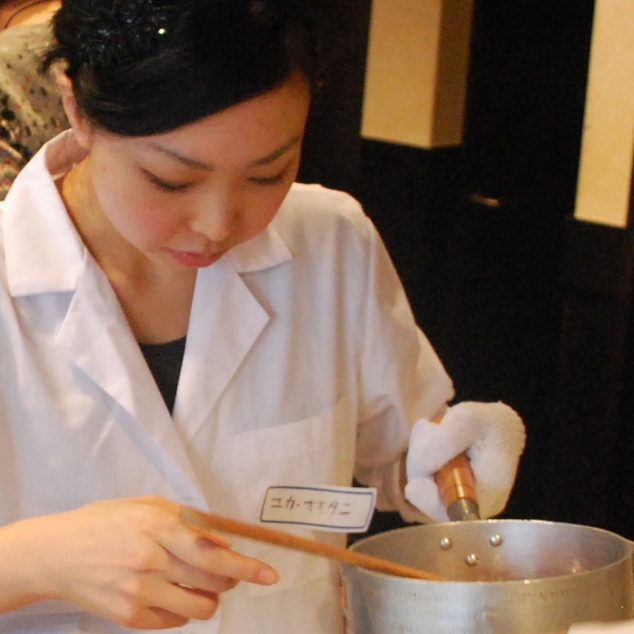 About
Yuka Otani's creative explorations focus on embracing unique characteristics of transparent materials, primarily glass, hard candy, water, and light. She loves the elusiveness of the materials, and how they are poised for change. She has been working in the crossover fields of fine art, design, and science.
While at MAD, Otani developed a body of work inspired by properties of vitreous materials. She created a series of drinking glasses made out of cast hard candy, which looked like real glass when freshly produced. The objects melted and recrystallized over time, affected by the surrounding environment and interactions with visitors to the Museum.
Otani received an MFA from Rhode Island School of Design and a BFA from Tama Art University, Tokyo. She has exhibited her work across the United States and Japan. For more information please visit her website: www.yukaotani.com.