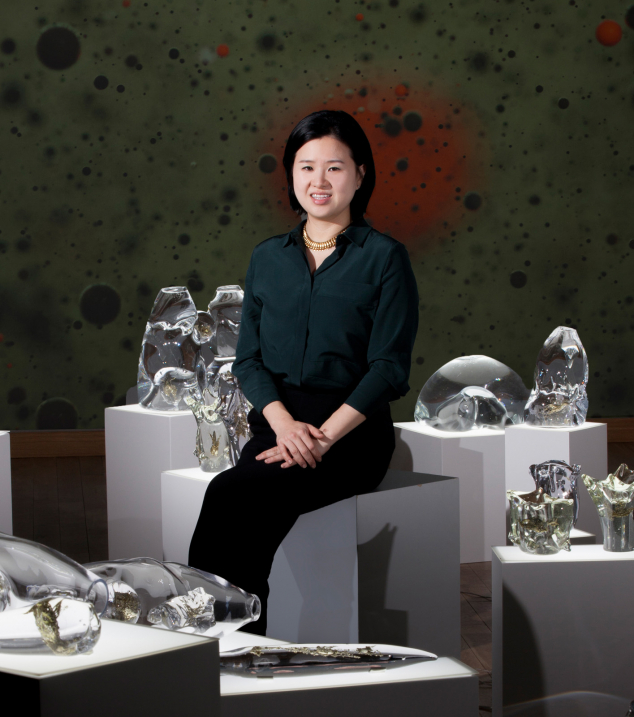 About
WonJung Choi investigates the process of mutation and evolution undertaken by diverse organisms in order to adapt to their surroundings. Her paintings, drawings, and installations explore the power of her ever-changing identity. Through repeating the process of evolution, atrophy, and adaptation, there comes an emphasis on instability, fragmentation, dislocation, and agitation.
At MAD, Choi is further developing her sculpture armor for fish, made from antique silverware, chain mail, and other antique metal parts. This work is a continuation of earlier works, in which Choi created fish that took on different traits and characteristics, adjusting to their evolving environments by creating "hybrid" identities.
Choi received an MFA in Fine Arts from the School of Visual Arts, as well as an MFA and a BFA in Sculpture from Hongik University, Korea. She has been featured in US and international exhibitions. Her work is included in permanent and private collections in the United States, the United Kingdom, and Korea. For more information please visit www.wonjungchoi.com.