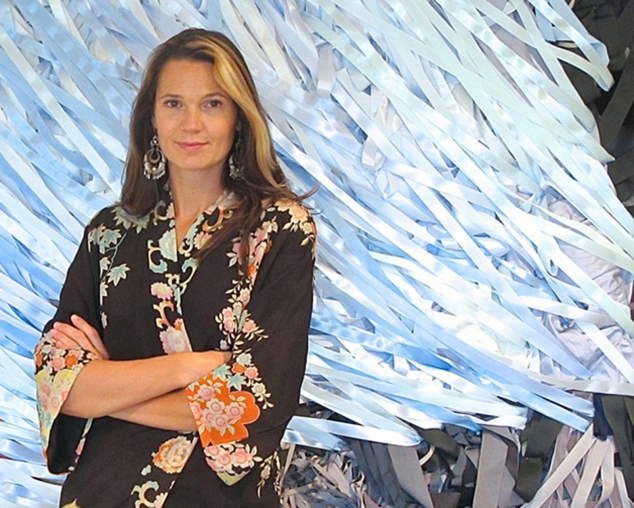 About
Vadis Turner explores the transformative possibilities of feminist materials. Synthesizing abstract painting with women's work, her works are equal parts art and heirloom. She often translates hand-dyed and recycled layers of textiles into brushstrokes. Each mark is hand-sewn onto woven foundations or suspended in resin. Turner's compositions evolve from partnering female characters with specific environmental conditions.
During her residency at MAD, she joined forces with Saya Woolfalk. The two artists focused on the communal rituals of craft making and hosted regular crafting sessions for visitors to the Museum. Hundreds of participants helped to produce elements that Woolfalk and Turner used to create ceremonial dress and performative props as part of a multigenerational collaboration between the artists and their children.
Turner holds an MFA and a BFA from Boston University. She has exhibited in several museums, and her works can be found in the permanent collections of national museums. For more information please visit her website: www.vadisturner.com.