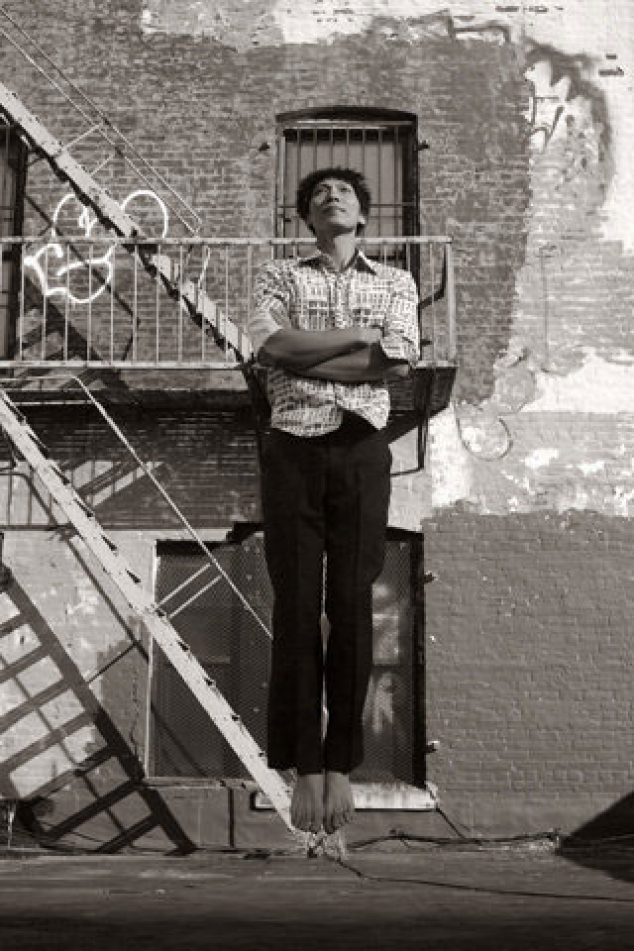 Artist Trong Gia Nguyen. Photo by Robert Presciutti
Artist Trong Gia Nguyen. Photo by Robert Presciutti
click image to enlarge
Orphic Rug, oil and acrylic paint, 2011.

Orphic Rug, oil and acrylic pain, 2011.

click image to enlarge

Portable Confessionals, handcut paper grocery bags, 2012.

Portable Confessionals, handcut paper grocery bags, 2012.

click image to enlarge
About
Trong Gia Nguyen is a multi-disciplinary artist based in Brooklyn, New York.  His work is concerned with examining and shaking structures of power as they relate to the dynamics of culture, politics, and economy. He has produced everything from iPhone applications (Metaphysical GPS) to installation, film, painting, sculpture, performances, and web-based actions.
At MAD, Trong experiments with 3D printing to develop sculptural works using a 3D Systems Cube printer. Trong will use it to focus on a number of projects, including Humanitarians Not Heroes, an "artist-as-company" directive he began in 2002. Established under the umbrella of a legitimate business, each year HNH markets a single quirky product intended for wide consumption and distribution. The project occupies traditional and novel retail spaces to sell and disseminate concepts that intersect art, fashion, design, and socio-politics. Examining the valuation of objects whose complex functions follow form, HNH's mission operates at the perimeters where art and capitalism converge.
In addition to the MAD Open Studio Program, Trong has received awards and residencies from Artists-in-Residence in the Everglades, LegalArt Miami, Foundation for Contemporary Arts, LMCC Workspace, Bronx Museum of the Arts AIM, and Puffin Foundation.