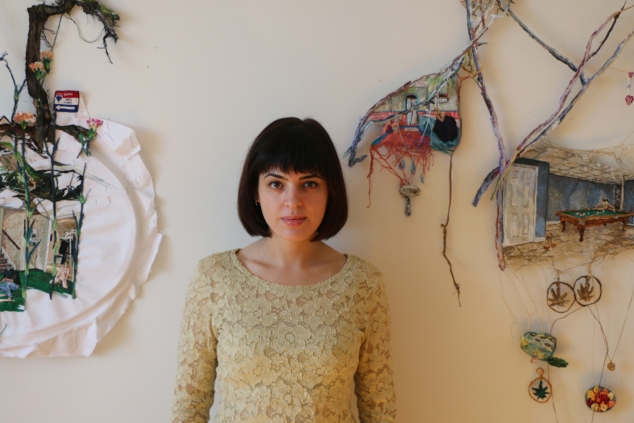 About
Sophia Narrett makes embroideries driven by fantasy and desire. Her recent work explores role-play, the emotional results of escapism, and the evolving nature of identity. With a mixture of vulnerability and satire, Narrett collages images gleaned from the Internet into new narratives, describing her own feelings while building a larger commentary on gender, the social implications of images, and our collective unconscious. Her allegorical approach to emotional and existential experiences opens the work to each viewer's projections.
While in residence at MAD, Narrett will create a series of embroidered images. The project will follow characters through immersive, potentially transformative, experiences of love and collaborative emotional and sexual play.
Narrett received her MFA in Painting from the Rhode Island School of Design and a BA with Honors in Visual Art from Brown University. She has attended the Skowhegan School of Painting and Sculpture and has exhibited nationally and internationally. Her work is included in permanent and private collections in the United States and Denmark. For more information please visit www.sophianarrett.com.