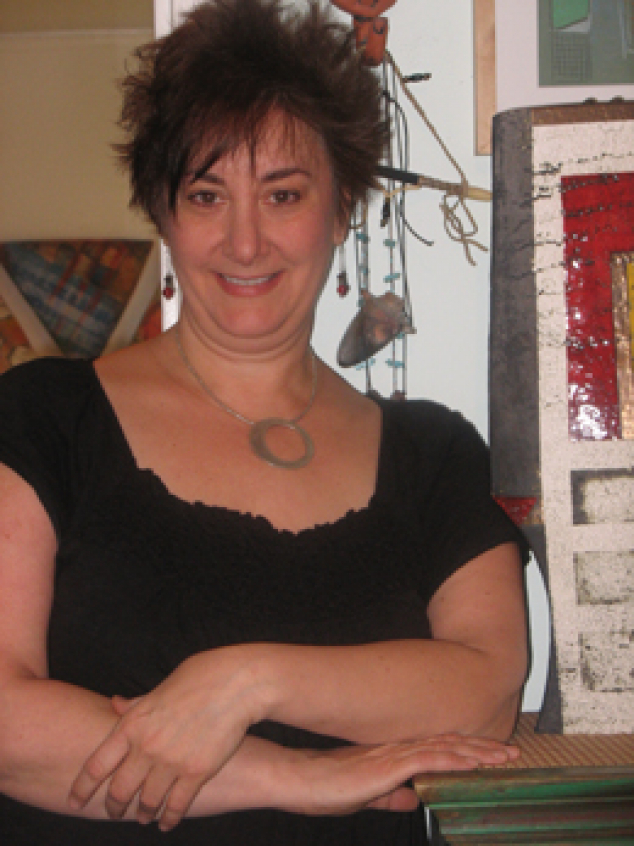 Artist Sheryl Zacharia
Sheryl Zacharia
click image to enlarge
Remembrance, 2010

click image to enlarge

Tray with Bowl, 2010

click image to enlarge
About
Born and raised in the New York area, Sheryl Zacharia has lived in Manhattan all of her adult life. Although she majored in painting at Southampton College, Sheryl spent many years pursuing a career as a singer-songwriter—performing in the NYC club circuit for over a decade. Missing her visual arts roots, she began working in clay—a new medium for the published songwriter. After studying in various potteries, Sheryl exhibited both locally and nationally. Her pieces have been published in magazines and books, most recently 500 Vases, a 2010 Lark Publication, and are displayed in various private collections.
In 2009, she received a grant from NoMAA, (Northern Manhattan Artists Alliance) with the support of JP Morgan Chase Foundation and UMEZ, using the funds to begin this current body of work. Focusing on shape and surface, the sculptural forms are inspired by her love for ancient relics and modern abstract paintings. "There is a stunning similarity in these two very different areas of art. The simplicity of form—reflected in the natural rhythms of the sun, moon, landscape and sea—is a bridge between centuries of art." The textured and stamped areas help the eyes travel deliberately around the forms. She finds the combination of raw and refined surfaces to be powerful. "The work echoes the inevitable marriage of new and old."
The abstract forms and painted surfaces are clearly influenced by her music and painting backgrounds. "Pattern and form are rhythm; palette is harmony; lines and shapes are lyrical. I'm striving to make a visual poetry." Her sculptures are companioned with a body of functional ceramics that she simply enjoys making. "Using a special one-of-a-kind piece of art that you can hold in your hand elevates the ordinary daily experience."
Having been a 25-year resident of Greenwich Village, she now lives in Northern Manhattan which she fondly refers to as Upstate Manhattan. She has a studio in the Bronx and is currently creating work for upcoming gallery shows and private sales. She is on the Faculties of Greenwich House Pottery in NYC, The Art School at Old Church in Demarest NJ, The West Side Y in NYC, and has taught several workshops at a number of locations, including Harvard Ceramics and Truro Center for the Arts.
You can read more about Sheryl on her website: sherylzacharia.blogspot.com.