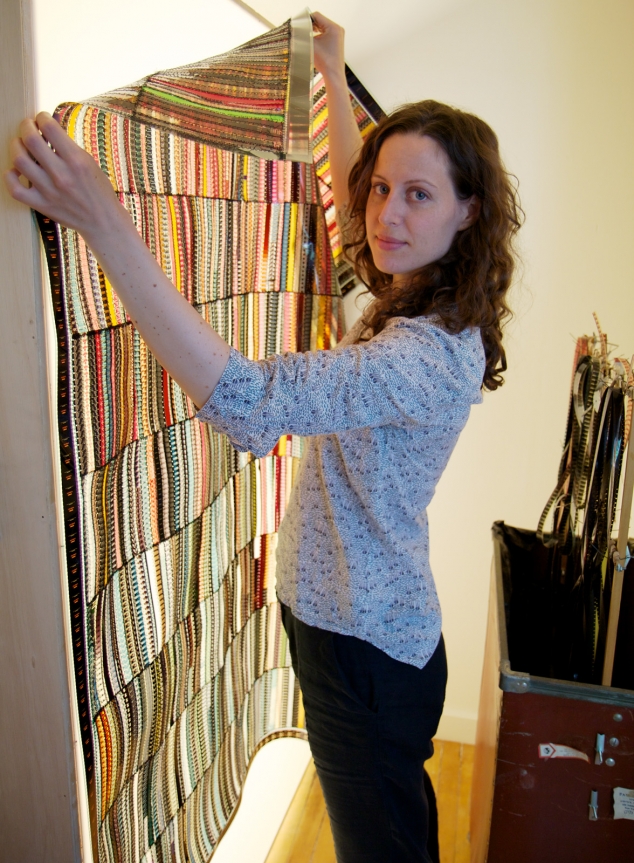 About
Sabrina Gschwandtner's work, comprised of film, video, photography, and textiles, belongs to a kind of conceptually oriented artwork that has been called craft critique, which questions the division between hand making and conceptual art.
Working from a collection of 16mm films that had been deaccessioned from the Fashion Institute of Technology and given to her by Anthology Film Archives, Gschwandtner created "film quilts" while in residency at MAD. After watching the movies, she cut and sewed them into configurations based on popular American quilt motifs, dismantling the narratives of the historical films and reinterpreting their thematic concerns.
Gschwandtner received an MFA from Bard College and a BA in Art/Semiotics from Brown University. Her work is in the permanent collections of several museums and institutions. For more information please visit her website: www.sabrinag.com.