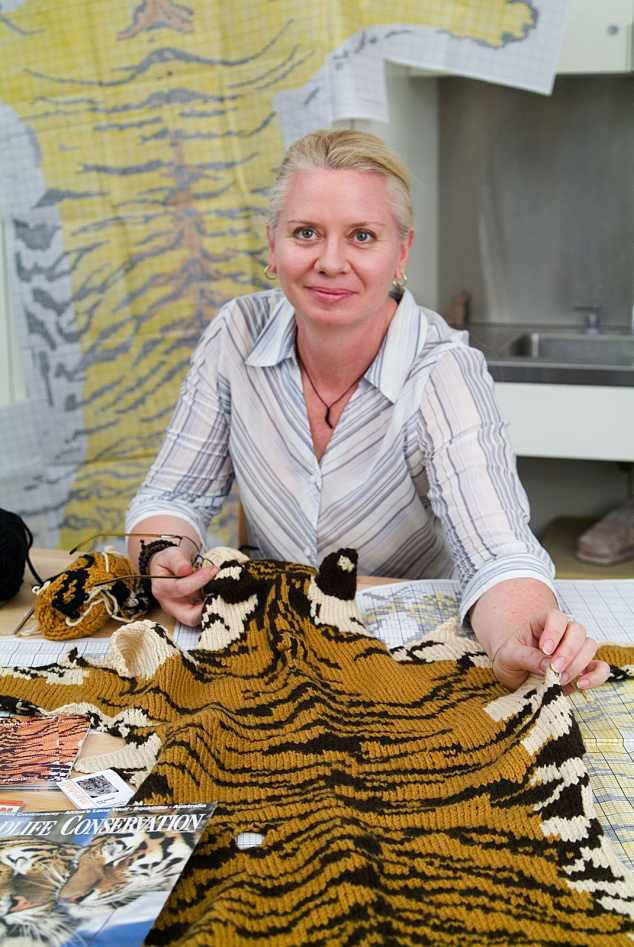 About
Ruth Marshall's art is related to and bound by a fascination with animals and fauna. The twenty-first century is gripped by the predicament of habitat loss and species decline. Marshall has an urgent desire to say new things about this disappearing world and to contribute to the efforts to help wild animals and wild places endure.
At MAD, Marshall created her first knitted pelt of a full-size tiger. She chose to interpret this specimen from the American Museum of Natural History because it was the only one that had a name—"Renee," a New York City zoo resident from 1944 to 1963. Marshall's aim was to reintroduce Renee in a new format to a new audience.
Marshall received her MFA at Pratt Institute and was previously an exhibit sculptor at the Bronx Zoo. She teaches at the School of Visual Arts. She has won several awards and continues to exhibit around the world. For more information please visit her website: www.ruthmarshall.com.