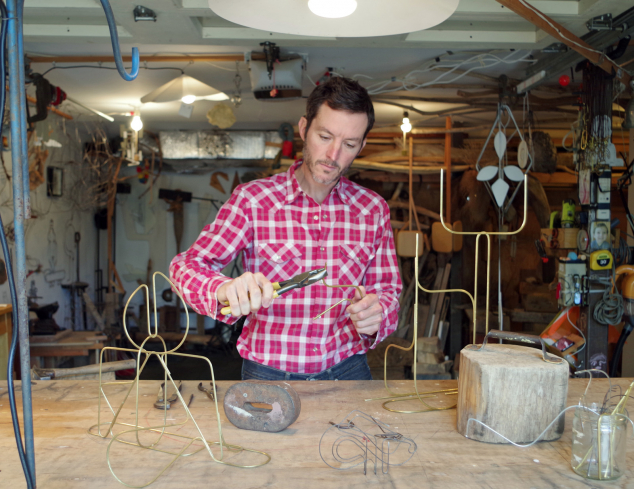 About
Rodger Stevens is a sculptor whose principal medium is wire. His work, though apparently abstract in nature, is firmly rooted in narrative and draws heavily upon literature, history, and personal experience. The objects he makes embody carefully wrought stories—notions—and, through composition and form, are intended to speak to their viewer.
At MAD, Stevens plans to continue doing what he's been doing for the last 25 years: working hard, and with sincerity, to make meaningful objects that resonate. This pursuit, which for the duration of the residency will focus on wearable objects, will, at its essence, involve drawing; the shaping, hammering, and riveting of brass wire; and, through it all, a tremendous amount of thinking.
Stevens earned degrees in both Economics and Fine Art and spent six formative years at the Sotheby's auction house in New York. Born in Brooklyn, he is now an internationally exhibited artist, and his work resides in numerous collections. For more information please visit www.rodgerstevens.com.