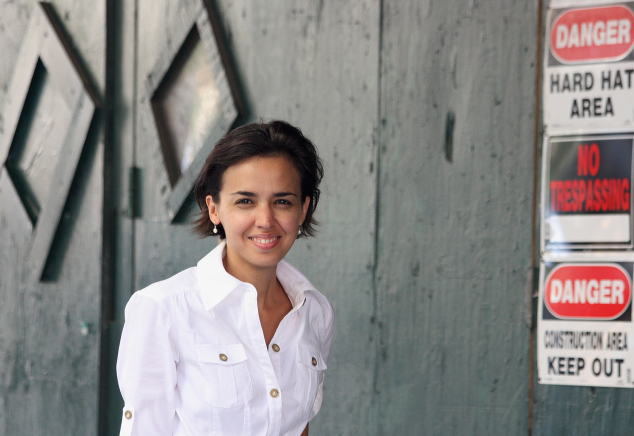 Nadia Martinez
click image to enlarge
Connecting Stories

click image to enlarge

Feeling the Rhythm

click image to enlarge

Keep Growing

click image to enlarge

Viento Estrellado

click image to enlarge
About
Nadia Martinez works in a variety of mediums, with her work reflecting on daily encounters and experiences that are often difficult to express in words.  Martinez strives to make statements that are positive and uplifting and draws from her background in architecture to explore the interaction between humans and nature and the qualities that shape our faith and values today.
At MAD, Martinez will use computer parts to create sculptures and jewelry that respond to the inherent beauty in abandoned materials by giving them "second lives."  She uses assemblage techniques, along with mold making and casting methods.  Martinez is also interested in visitor response, namely, visitors' reactions to her work and how their insights and thoughts can inform her process.
Martinez studied architecture at the Universidad Nacional Autónoma de Honduras and received a certificate in fine arts and a diploma from the National Academy School of Fine Arts, NY.  Martinez exhibits in New York and internationally. For more information please visit her website: www.nadiamartinez.com.