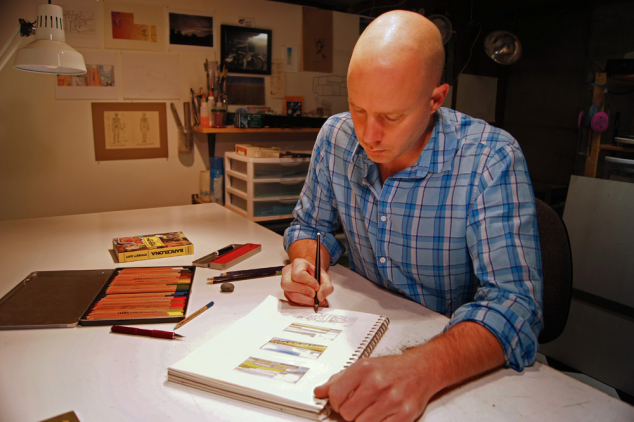 About
Morgan Madison's work is influenced by place, specifically the colors, materials, and forms that comprise the man-made and natural environments around us. He is interested in what these spaces—both familiar and unfamiliar—tell us about ourselves. Drawing is at the core of his practice, but he employs a variety of techniques and media to express his ideas.
At MAD, Madison explored different perspectives and points of view of New York. While in the city, he gathered raw materials in the form of drawings, photographs, and collected ephemera as inspiration for his three-dimensional models, prints, and artwork made out of paper, cardboard, wood, and other found items, as well as kiln-formed glass.
Madison received his BA from Lewis and Clark College. He has participated in several artist residencies and also teaches and exhibits nationally. For more information please visit his website: www.morganvanmadison.com.