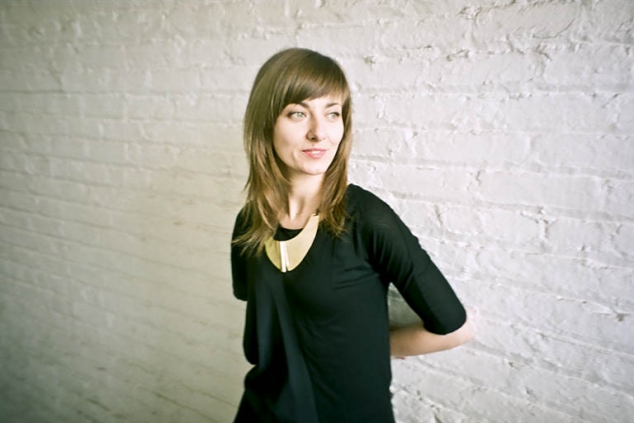 About
Mia Hebib explores a 360-degree view of jewelry art and design. In 2007 she founded Oblik Atelier, a studio whose jewelry forges an alliance between fashion and art. The jewelry designs are miniature hand-produced wearable sculptures. They are bold, yet elegant, defined through sinuous lines, architectural forms, and explorations in shapes, rhythm, and play of positive and negative space.
At MAD, Hebib conceived a collection called "Ripple," which utilized minimal metalsmithing techniques. The focus was on sawing, drilling, hammering, and stringing—very repetitive, simple jewelry techniques that created intricate, delicate, textural, and kinetic pieces.
Born in Bosnia and raised in Croatia, Hebib studied at the School for Applied Arts and Design, Zagreb, and received a BFA in Metals and Jewelry from the Savannah College of Art and Design. In 2001 she moved to New York City to design, and in 2010 she created Salon: Inventive Art-Jewelry Exhibit in an Inventible Space in Brooklyn. For more information please visit her website: www.oblik-atelier.com.