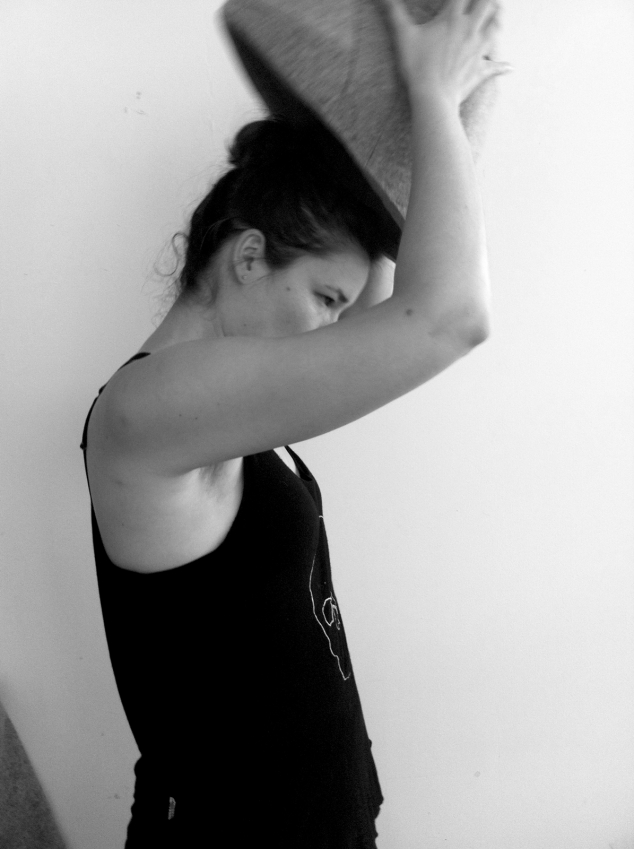 Maria Hupfield (b. 1975, Wasauksing First Nation, Ontario, Canada) is an interdisciplinary artist who produces sculptural objects intended for use or display in performances, videos, and installations. A member of the Anishinaabe Nation at Wasauksing First Nation, Hupfield roots her practice in the activism and ideas of intersectional and indigenous feminisms.
Hupfield often works with industrial felt, raw wood, and metal. At MAD, she is working toward the production of Sacagawea Mail Coif, a wearable piece of armor that covers the head, throat, neck, and shoulders, composed from Sacagawea one-dollar coins that the artist is altering and assembling on site with the use of a drill press. The piece will be worn during a final performance at the conclusion of the micro-residency.
Hupfield's studio at MAD (titled Electric Prop and Hum Freestyle Variations Studio) functions as an interactive living laboratory for creation, meetings, and public discussion, where works by the artist are accompanied by video documentation of past performances. Also on view is her Solidarity Acknowledgement Banner (2017), a painted fabric piece that communicates the language and symbols of land and territorial acknowledgment with respect to place-based indigenous knowledge and Anishinaabe intelligence.
Schedule
Visit Maria Hupfield every Tuesday, Wednesday, Thursday, and Sunday during Cycle 2 of Studio Views, October 24, 2017 to December 17, 2017.