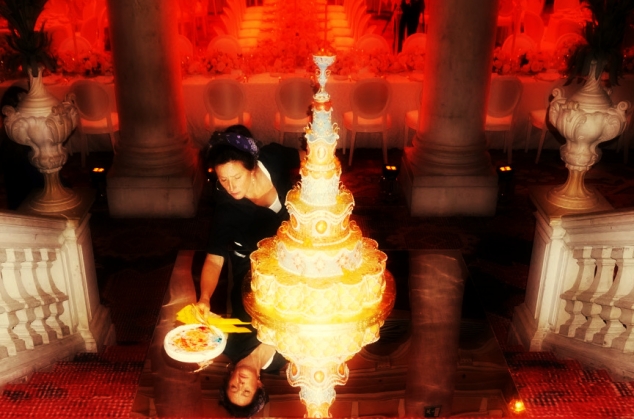 Margaret Braun
click image to enlarge
Margaret Braun

click image to enlarge

Margaret Braun

click image to enlarge

Margaret Braun

click image to enlarge
About
Margaret Braun's medium is sugar. Growing up in Levittown, New York, amongst thousands of cookie-cutter houses, Braun was curious about the ways in which personal identity genuinely thrives when set against sameness.  As a child, she responded to this environment by filling notebooks and covering surfaces with ornate sequential patterns.  As an adult, she rediscovered this solace by decorating cakes. 
During her time at MAD, Braun is designing, creating and executing an installation of 2,000 hand-hewn sugar cups produced through a variety of techniques from molding sugar to painting decorations in gold leaf.  Her process is rigorous and methodical, creating a studio environment that is equal parts the workplace of a fine artist and of a craftsperson operating under a strict production schedule.
Braun is the author of Cakewalk (2001, Rizzoli), teaches throughout Europe and South America, and has been featured extensively in film, print and TV.  For more information on Braun, visit her website: www.margaretbraun.com.