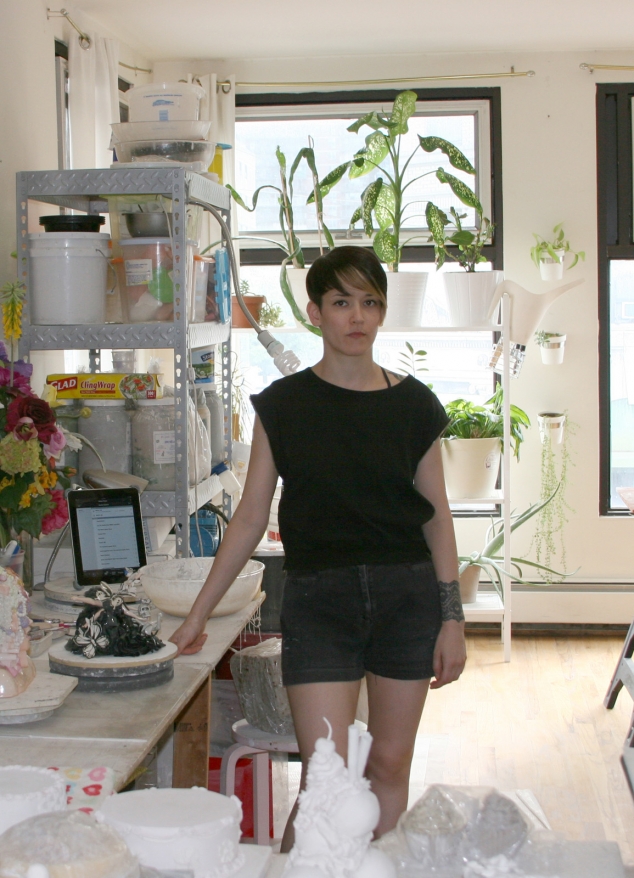 About
Jessica Stoller uses clay and the grotesque as a vehicle to explore the constructed world of idealized femininity, gathering imagery across cultural lines and histories. The clay is sculpted, draped, carved, woven, and piped to create a wide range of bewildering effects. Porcelain is her primary medium, a historically weighted material that is intrinsically linked to notions of desire, mystery, and consumption.
While in residence at MAD, Stoller worked on her ceramic sculptures and made use of tools to which she does not have access in her studio. She utilized the potter's wheel to throw components for her larger still-life sculptures and made use of the large electric kiln.
Stoller received an MFA from Cranbrook Academy of Art and a BFA from the College for Creative Studies. Her work has been reviewed in reputable publications, and she has been the recipient of a grant. For more information please visit her website: www.jessicamstoller.com.